Okay. This gun is not completed yet. It's about 2/3 of the way done.
This is a homemade nerf pistol. But, it's not really a pistol.
It will have a clip in the front handle and a foldable stock (a la BBB).
Using ompa's clip, Bolt's GNS design, Flaming Hilt's variation Carbon's clothespin trigger(the extendable trigger), Angle's BBB breech, and Carbon's helpful advise, I present to the the SMG-R.
It looks like the SMG from Halo 2 and functions like a BBB. In order to cock the weapon, you pull the stock out. Fire. Then push the stock in to lock with the plunger and pull it out to cock it. Repeat.
Okay. Here's what's done so far.
Bullstock extended.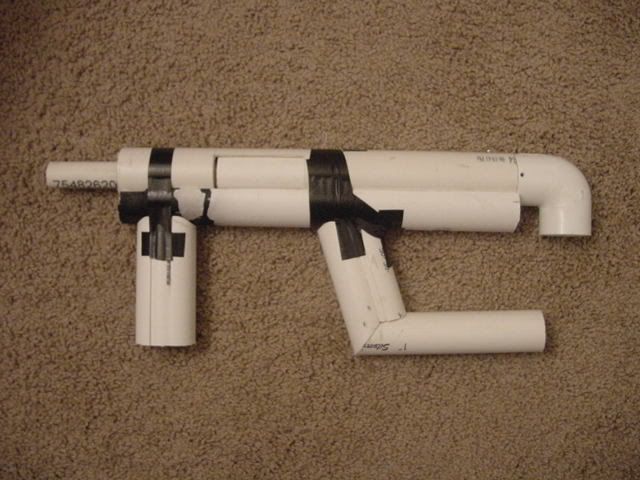 Bullstock depressed.
-Note: There is no shells. That is not an ejection port cut out of the side of the gun. I haven't been to Homie D lately and so I was obliged to use scrap pvc. The hole has nothing to do with the gun.
Side detail of the stock.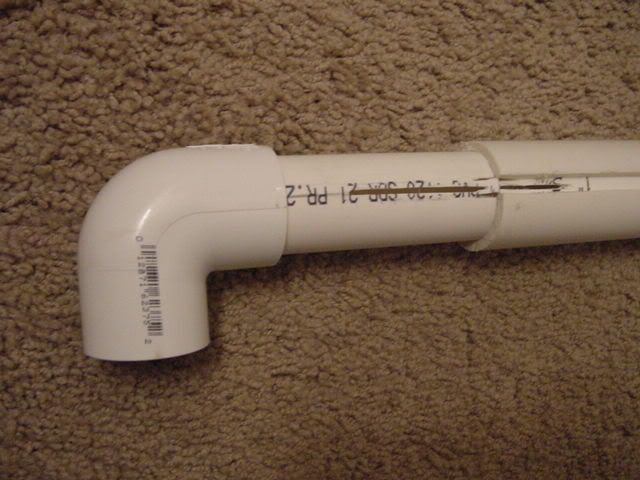 Extended.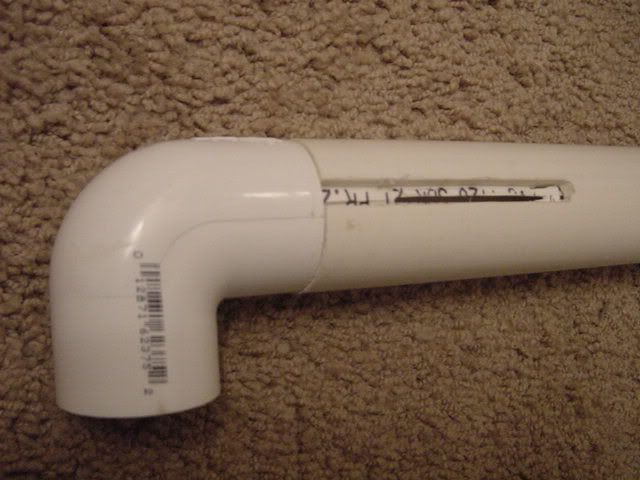 Depressed.
Plunger-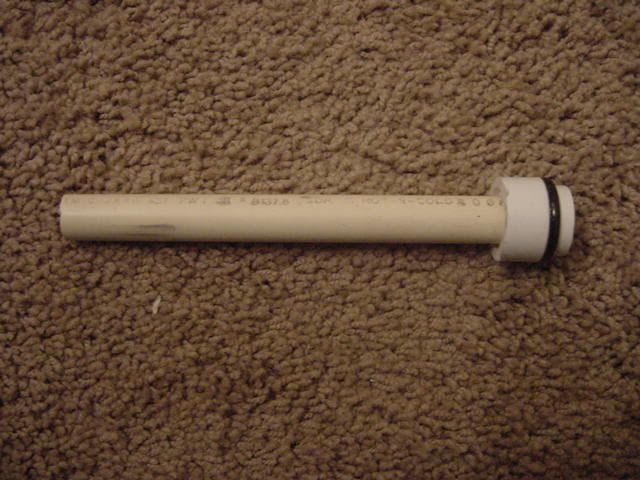 The plunger shaft is just some cpvc.
The real interesting part is the plunger head.
It is not just a 1/2" endcap with a groove cut into it for an o-ring. You see, my Home Depot doesn't supply me with endcaps with flat ends. They are rounded. These I cannot use for a plunger head due to the rounded edge.
But, what they do have are plugs.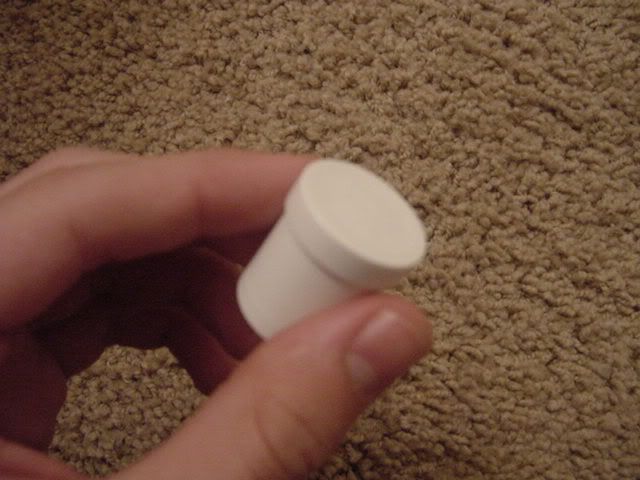 The 1/2" plug fits into a 1/2" coupler. And an o-ring goes over the edge of the plug.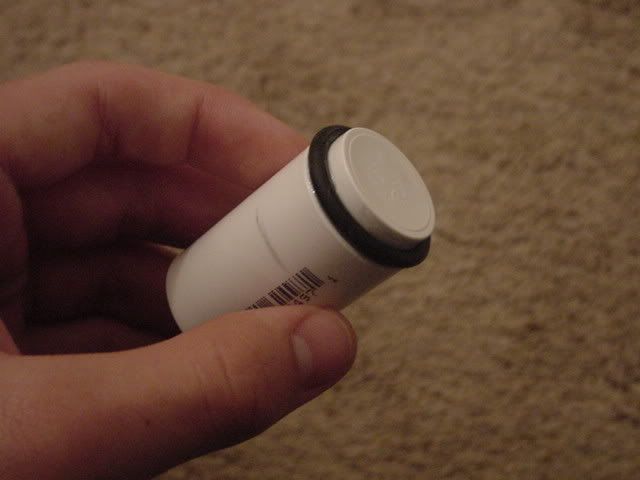 It's a #15 o-ring. Not like the #18 o-rings the Bolt uses in his homemades. But, mine fit none the less.
That's about all I have done so far. I will start on the fire control group next which includes the trigger and clothespin catch.
Okay, I'm going to try to explain the internal workings with this crude drawing in MS paint(not including fire control group/trigger mech).
The only pieces that don't move outer reciever(red), the barrel(pink), and the small coupler at the end of the outer reciever inside the stock(brown). That piece is what the spring depresses on.
The yellow piece is a coupler with e-tape around it and screwed into the stock it moves with the stock. When the trigger is depressed and the plunger hits home, this piece slides over the plunger shaft and catches in a hole drilled in the shaft, like Bolt's GNS.
If this doesn't make sense, tell me and I will try my best to explain it more throughly.
Let me know what you think.