Hey y'all, Bags hizzle. Here's my New Manta Ray that I've been Working on, well... part of it.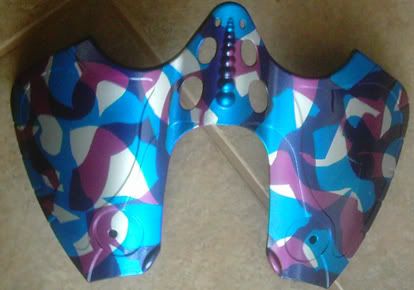 This paintjob really isn't as complex as it looks, I took advantage of the fact that X-metals paints are translucent in order to get a 4-level look from 3 coats of paint.
The gun is going to have a 2K mounted into one half of it and the other half has the standard Manta Ray stuff only I have two springs. I'll have pics of that up in a couple of days hopefully.
Enjoy!
The Pics of the mod are on the second page of this thread
-bags
Edited by baghead, 21 April 2006 - 10:00 PM.