Hey guys, this is my first post, so I hope to make it a good one. Some of you have seen this at the HQ, but I thought more would like to see it and possibly use it for other guns:
This is my first attempt. It is equipped with 2 SSPBs. Sloppy, but effective:
Old BBB
Next, I decided to make it look a little better. I made a new reload barrel and put a pump from the waterbolt water gun from Lanard inside the BBB: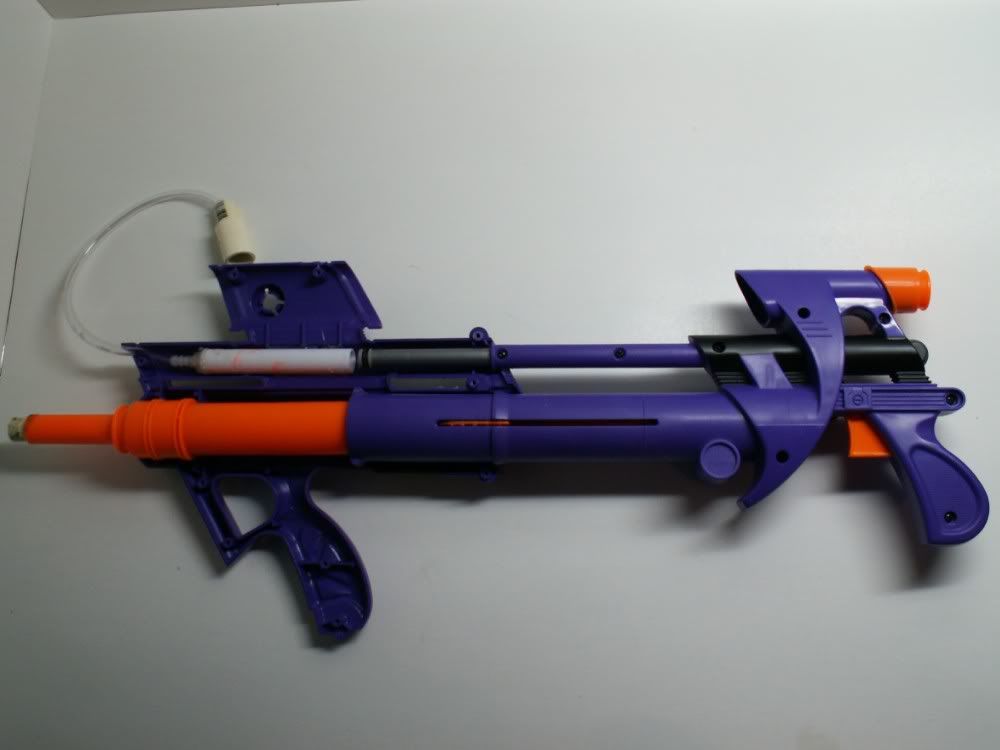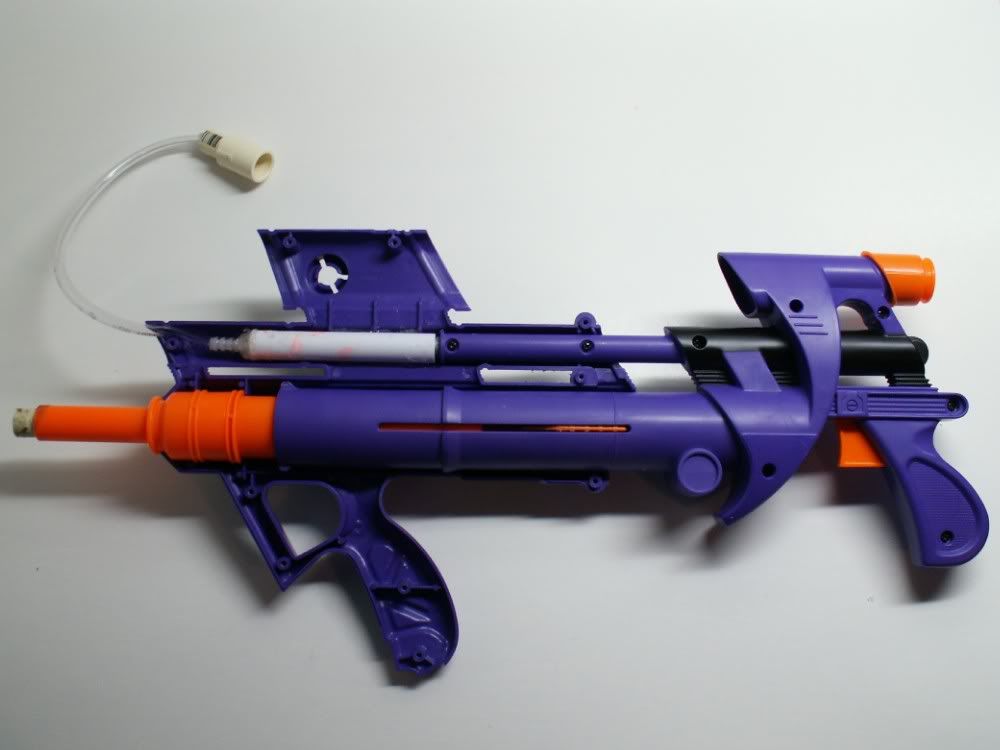 And finally, here's the video of the new and improved BBB Rapid Fire!
BBB Redone
One shot looks like it mis-fired, but the plunger didn't catch. The very last shot didn't fire because I ran out of stefans.
Edited by Carrtoon, 29 March 2006 - 10:20 AM.