On a journey to Big Lots, where I find the good FBR, I discovered a gun that "was" a tek six, and a SSPB lookalike. They were not made by Buzzbee, lanard, but are Ja-Ru. A even cheaper ripoff of the already ripped off tek six, and twice or more ripoffed sspb. I think that this SSPB is superior to Nerfs, but I have only tampered with the stock gun. It has a larger fire button, slightly longer pump tube, and seems as if there is no over pressure release valve. Though it gets pretty hard to pump, and hasn't "Exploded" before. The Tek Six, just has some slighty different cosmetics.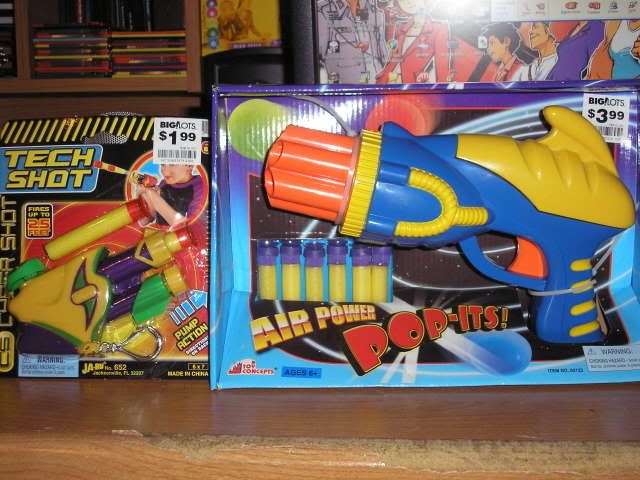 (There were alternate colors of each there also.)
The Pocketblaster also has a wider barrel than nerf's ones, so it should be easier to barrel mod.