First off, this
is
THIRST's mod. Just some different materials and the like.
The gun has tubing connecting the plunger whole to the 2 CPVC barrels. Glue created a good seal. The darts do not need to be ramrodded, but if the darts are very thick in one barrel, and very loose in one, only one dart will shoot. Get's good ranges around 50'. Enough for a double shot gun. Fired from 20-25 feet at a dart tag vest with dart tag darts, the darts land 2-3 inches away side by side. Want video proof? I'll get vids up later.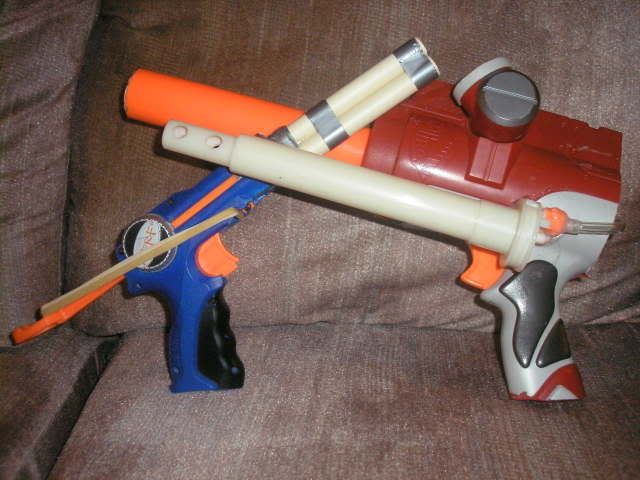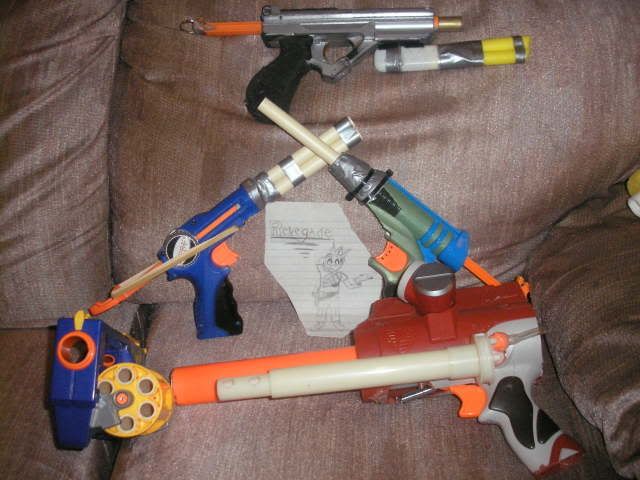 Pistol Pow-uh!
Man, that LnL is dieng. Can't complain. I've gotten 4+ years of service out of it. Still getting kills with it. I'm happy. Slapped on the knife attatchment just for kicks.