Rubberband Propelled Grenade
The base of this gun is a HotWheel's Plane and missle launcher. It could shoot a foam plane off of the top, and 2 missles off the sides.
This RPG launches a
Barricade Buster
by flinging it with a large rubber band.
Right now it needs to be held and fired with 2 hands, but I will be working on a box like case, so it can hold the grenade, and be fired with one hand by pulling the back trigger.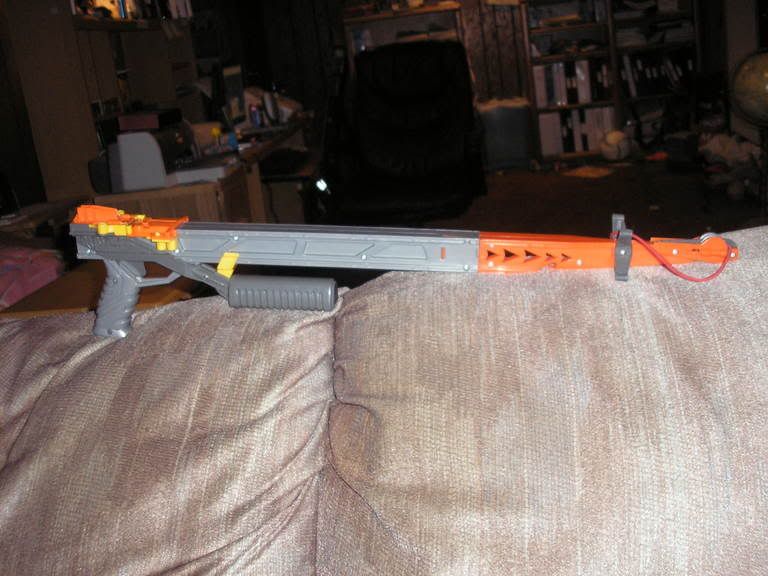 Note: the bottom grip can be moved along the gun, to attatch to the band.
This weapon is great for lobbing them over bases, and having them explode right after they're shot to become a "shotgun".
Another use, is to wrap the grenade super tightly to where it will not explode, and lob it to teammates, and thus give them lots of ammo.
This is a really great gun, it launches the grenade very straight, and is fun to use.
Edited by Renegade, 26 December 2005 - 10:22 PM.