I had this for awhile, found it floating around, so here you go.
Double Barrel NiteFinder Mod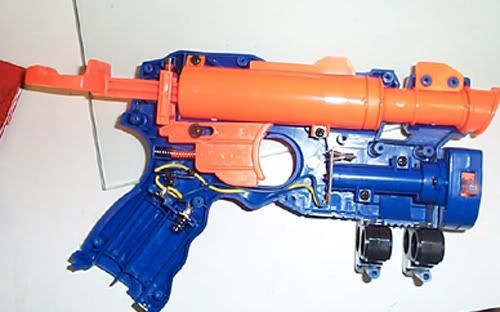 This is the NiteFinder, its a good secondary, and there is a lot you can do with it. For $6, it's a must. This mod show you how to mod your NiteFinder to be double barreled. While it must have both barrels loaded to fire, it still gets 50-60 feet, and its damn intimidating to be shot at by a pistol tht shoots two shots eh? I made this mod because I thought it would be fun, but the gun itself turned out quite useful.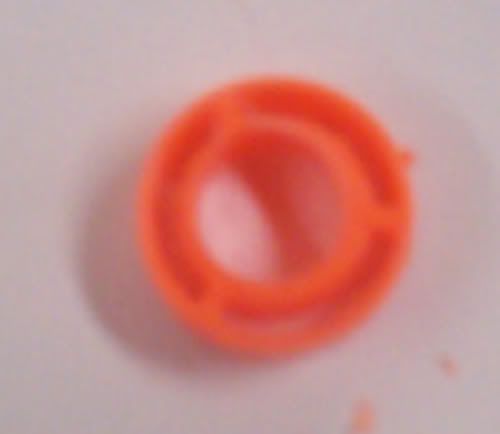 This is one of the air restrictors that you must keep, you can throw out the top one.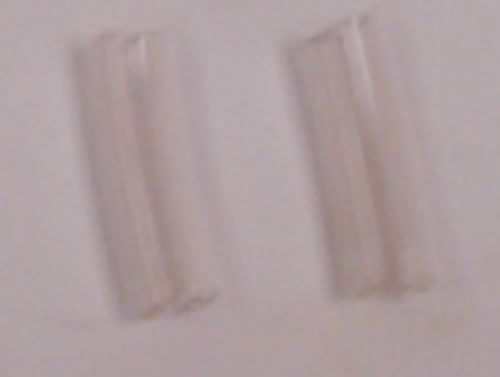 Cut two peices of 17/32 vinal tubing, about 1-2 inches each.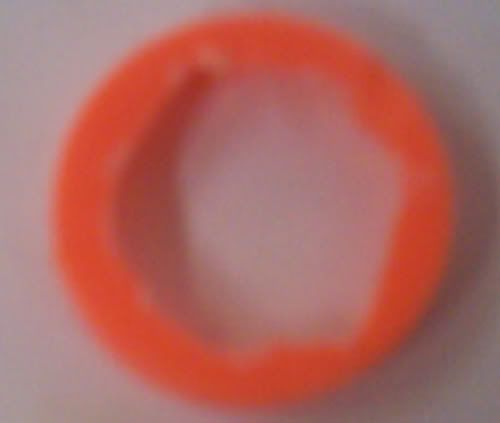 Take the air restrictor that you kept, and file, dremel, or cut it so its much wider, like this. The 2 peices of vinal you cut must fit in here, though leave as little room on the sides as possible, it makes your life easier.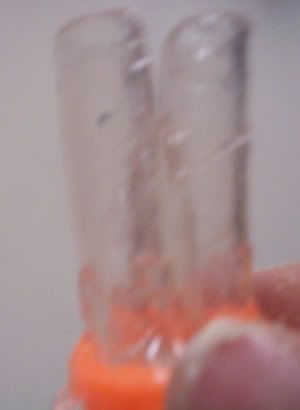 Glue the two peices of vinal in the air restrictor...Load on the goop, and make sure its aritght. When this dries, just glue two brass/cpvc
barrels over it. You will find that its quite secure, no reinforcement is needed if you really goop it up.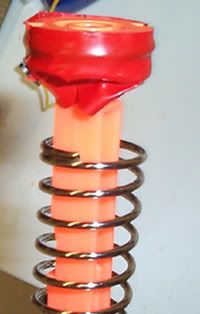 A nifty trick Ninjz invented, wrap 3 layers of electrical tape around the plunger head. Despite any rumors you hear, it is in no way bad
for the gun, and makes it more air efficient. You will get better ranges doing this. An alternate way to do this is to get a sla fo small sized inner tube, and put it in the space where the o-ring goes, with the o-ring over it. I foun it to work even better than electrical tape, but its a matter of finding a small sized inner tube.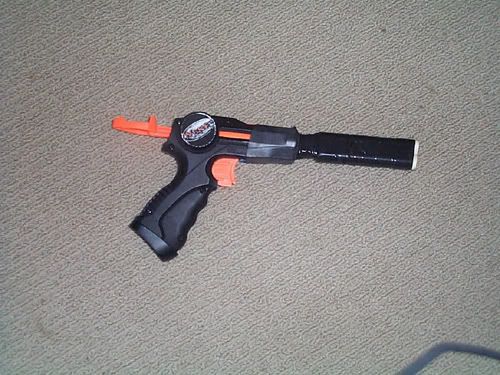 Close your gun all up, and you should have one beast of a gun.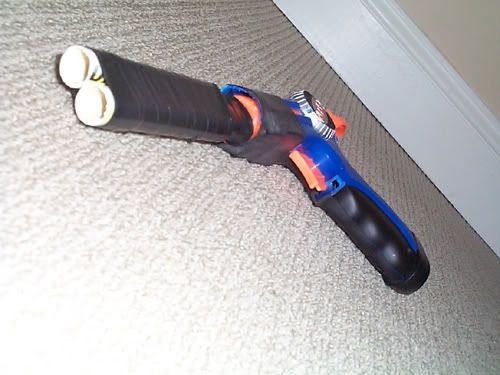 Its intimidating to have such a small gun with two barrels. Its even more intimdating to know it performs. Its pretty accurate too, the velocity is as good as ever. I hope you enjoy!
THIRST