That's a pretty common question isn't it? What is better than a Nite Finder, but still has the same compact package? Some would say: "my Nite Finder + AT2000" or "my NF SPBB" integration", which are stinkin' awesome modifications. (kudos to those modifyers)
I thought it would be cool to quite literally double its power: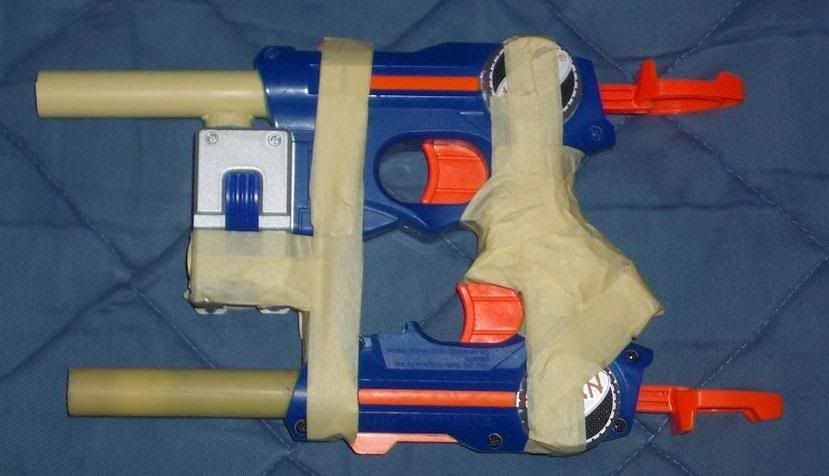 Before you say: "it's not an integration, it's just 2 NF taped together": it's not. They are sawed down to the right size, and are glued firmly together.
Before you say: "It's fugly with the tape": it is, but I'm not finished. I'm waiting to see if I'm going to add anything else to it, or change the shape at all. When I'm done it will be all wrapped up in sexy black sticktape.
How I hold it:
-UPDATE-
Added the black sticktape.
Edited by mayhem, 21 March 2005 - 02:27 PM.