This is my Supermaxx750 G-36 custom. It is a supermaxx 750 integrated into a Heckler & Koch G-36 airsoft rifle shell. The pump is located in the back and is removable. The 750 is modded with 3 inches of 17/32 brass nested in 10 inches of 9/16 brass, and the over pressure release valve is plugged.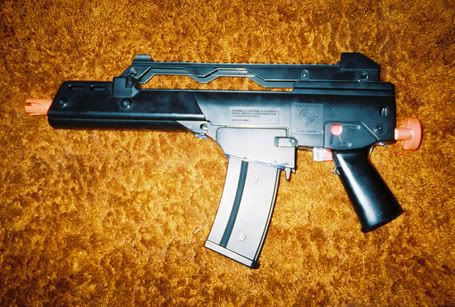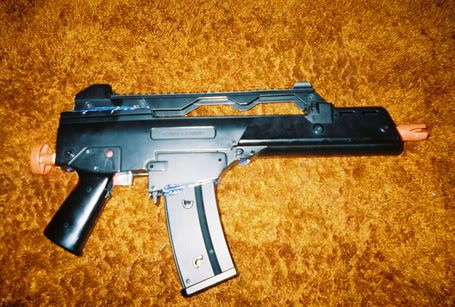 This is my uber-airtech 2000. It is a multi cpvc barreled at2k with a single PVC at2k integrated into it. It is a good mix of good RoF and good range. it is also good at shooting arrows.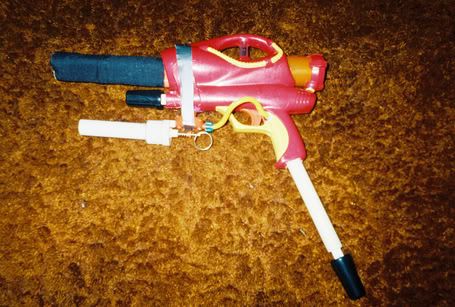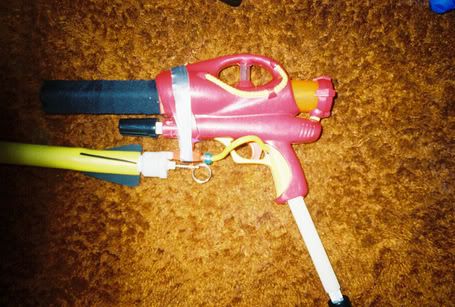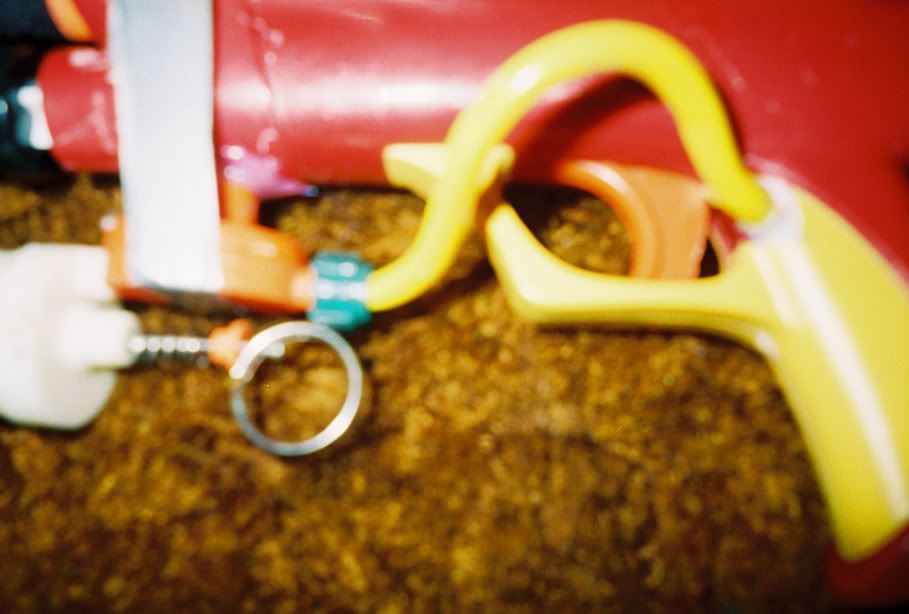 This is my Titan/airtech2000 integration. It's rather sloppy, but is a good mix of firepower and a good RoF. The airtech2000 is multi CPVC barreled.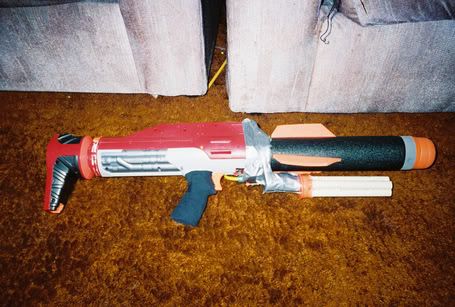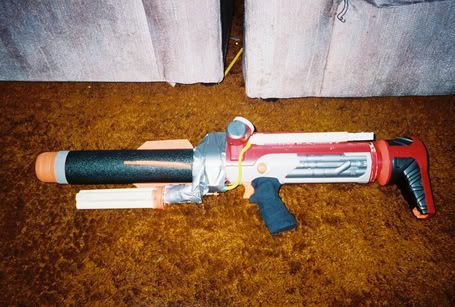 Intimidating?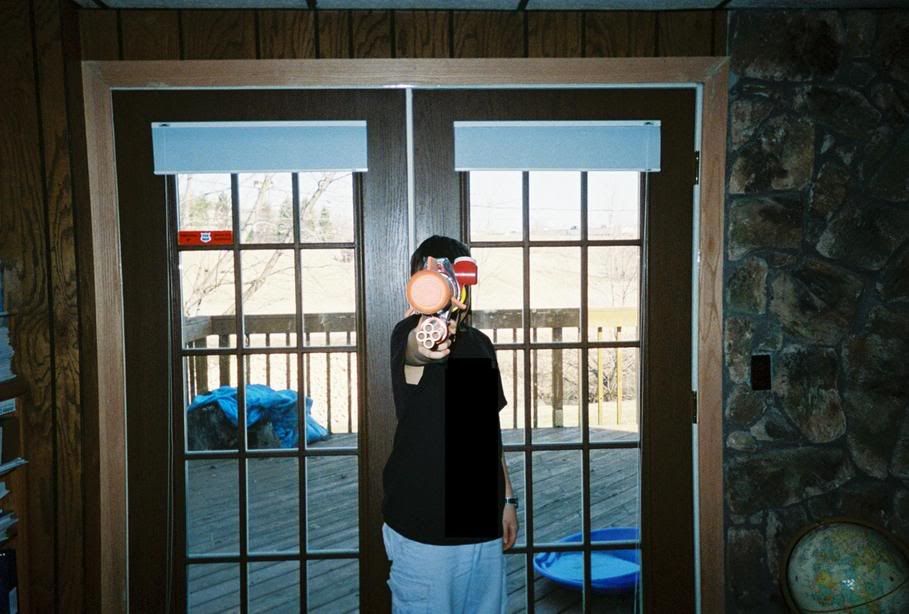 Edit/ Made pictures more intimidating.
/Edit
Edited by Renegade, 06 March 2005 - 06:44 PM.