S.C.S.N.W. presents... September Nerf War
Location: Messenger Woods Nature Preserve 13800 W Bruce Rd, Lockport, Illinois 60491
Date: Sunday September 18th 2016
Time: 11am-5pm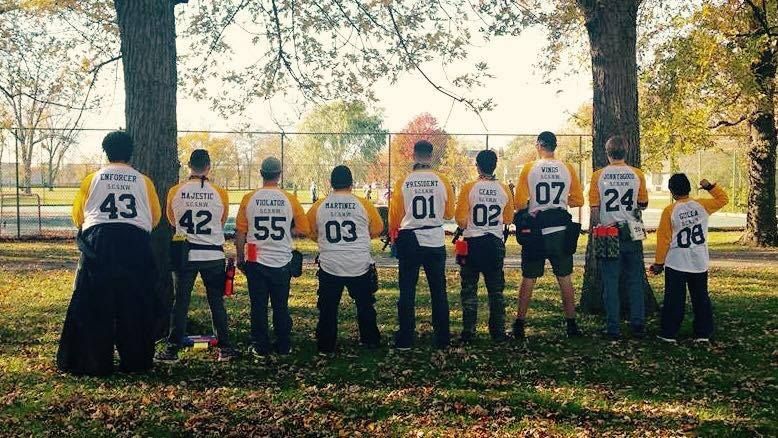 IF YOU ARE NEW TO SCSNW CLUB EVENTS, PLEASE READ ALL THE ABOVE INFORMATION.
 
Mission Statement:
It is the goal of the S.C.S.N.W. (Southwest Chicago Suburban Nerf Wars) group to be a local based community of Nerf enthusiasts who enjoy both discussion of the hobby and actively participating in regular Nerf War events. Members are required to be 18 years or older, however, people under 18 years of age are allowed to participate in club events with parental supervision and consent.
Nerf Wars hosted by the S.C.S.N.W. are generally once a month year round. Check the events section for details. If you joined the club after an event was posted you may not have received an invite. PM me if this happens and I can add you to the guest list. Most events are free to play with the exception of the indoor games we play where I pay a deposit to reserve a facility to use. Cost has generally been $20-30 for these events. There is also a $20 annual required donation from every actively attending member that goes towards community supplies (mostly resupplying the community dart bin).
Membership:
There are 2 degrees of membership, basic membership which is relatively everyone, but also a CORE members classification consisting of mostly founding members, that can usually be identified by the white / gold member jerseys. These members were appointed as aids to the club on the field as well as admins/moderators on the group page. If you have any questions or problems at an event or on the page see myself or one of them.
War Basic Rules:
1. Respect – be respectful, no name calling, no arguing over hits, if an issue can't be resolved civilly – see a Core member
2. Tags – a tag is anytime you get hit by a dart or foam melee weaponry anywhere on your body or blaster, ricocheted rounds do not count, you can block the impact of a dart with your blaster or a shield of some kind but it will still count as a hit. Call your hits unless the person indicates on their own accord that they have been tagged. When you are tagged throw your hands and blaster up in the air and say "I'm hit" to clearly indicate that you have been tagged and avoid enduring being blasted any further.
3. Ammo – the SCSNW provides a community dart supply of full length darts for use in the majority of Nerf blasters. Community Nerf Rival Rounds (balls) are available at indoor events exclusively due to their high replacement cost. You are allowed to bring your own obscure ammo that you'll be exclusively responsible for provided it is not modified in any way including but not limited to Demolisher Missles, Old School Foam Arrows, Buzzbee darts, Vortex Discs, Rival Rounds (for outdoor events). Use of modified unapproved ammo may result in you being banned from club events.
4. Blasters – blasters at the SCSNW have typically fallen into the stock-super stock range. If you have to ask if something is allowed, chances are it's not (high powered NIC homemade blasters and singled high powered air blasters are a No). If you wouldn't want to endure being struck by it, don't assume anyone else would. Consider the safety of what you are using at indoor vs. outdoor events and always bring backup blasters in event something is deemed unsafe by myself or a Core appointed member. A brass breeched 180fps blaster outdoors is a different beast indoors at close quarters. Use common sense and discretion and you should be fine. Ask questions if you are unsure. Update: for sake of simplicity indoor blasters must be at 130fps or less and outdoor 200fps or less on average. Any questions then ask the host.
5. Field Sweeps / Field Reloads: the community bin is available for your initial load up for the event day. After you initially load up your clips, or blasters, you are required to field reload (picking used darts off the playing field and loading those into your clips / blasters). This helps keep the field clean and the darts from taking unnecessary abuse from being constantly stepped on and trampled (at least more than would be necessary to play). Obviously as darts are damaged on the field and trashed we may need to utilize the bin to top off on occasion, but it should not be utilized at the sole means to reload.
6. Protection – eye protection is mandatory- prescription eye glasses are not eye protection nor do I recommend $200 Oakleys or other expensive shades that could be damaged (the club will not be held responsible for damaged eye wear). Safety glasses or a full face mask is acceptable. Eye glass wearers should consider using a goggle covering or prescription safety glasses/goggles. If you don't have eye protection you will not play, no exceptions, period. If you are an observer or chaperone and in the potential line of fire, you are required to wear eye protection during active gameplay.
Game Types: 
Rules for specific game types will always be discussed at the beginning of each round as things are constantly modified to combat changing conditions in the number of participants or environments we play in (indoors/outdoors, available cover, etc). The most common games include Elimination, Capture the Flag and King of the Hill and Tower Defense and several variants of these games.
Agenda:

Bash Ball, Defend The Core, 3-15 Death Match, Medics!, Carpe, Core Penetration and Tower Defense and more

Please post with questions or if you will be attending. Join us on our Facebook page:

www.facebook.com/groups/scsnw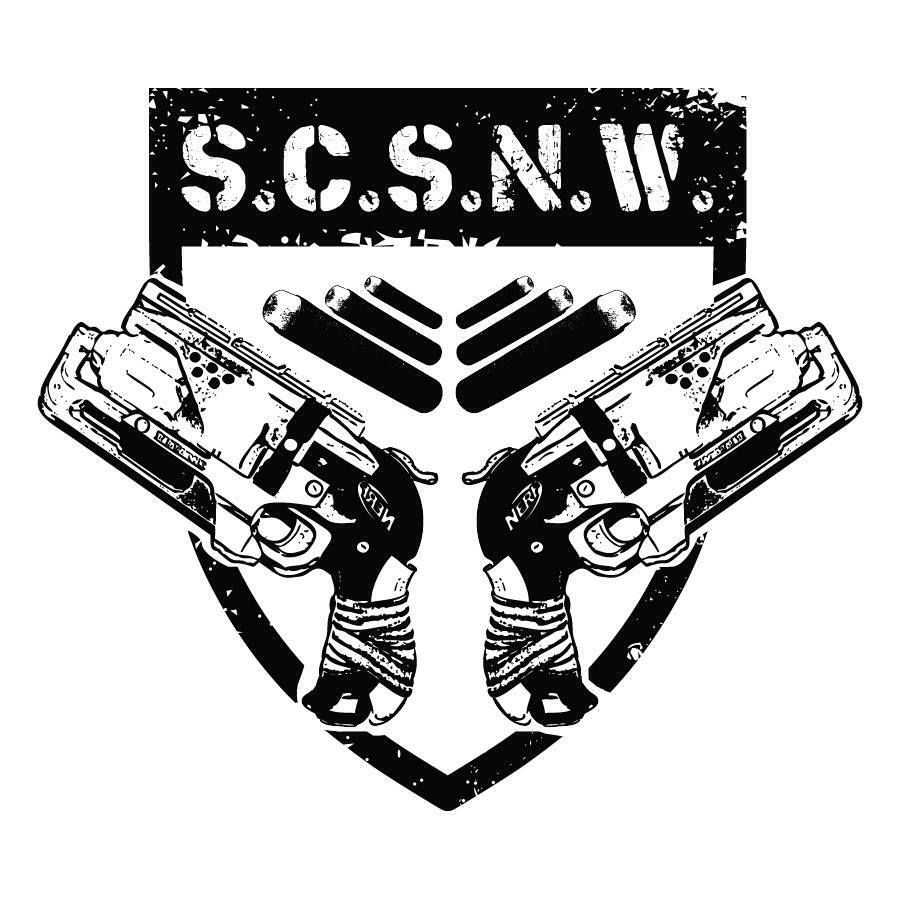 Edited by markeski, 19 August 2016 - 09:49 AM.