Using up my FNG posting privileges for today.
Modified CycloneShock shooting standard and stefan darts.
-AR has been removed and modified for smoother airflow.
-Dart pegs clipped and hole smoothed.
-1/2" ID clear tubing glued in place.
-Stock spring nested with Retaliator XD spring
-reinforcement in spring rest
Chrony reading yields and average of 113fps. Should be able to achieve 120's easily with a Retaliator spring (spring on order)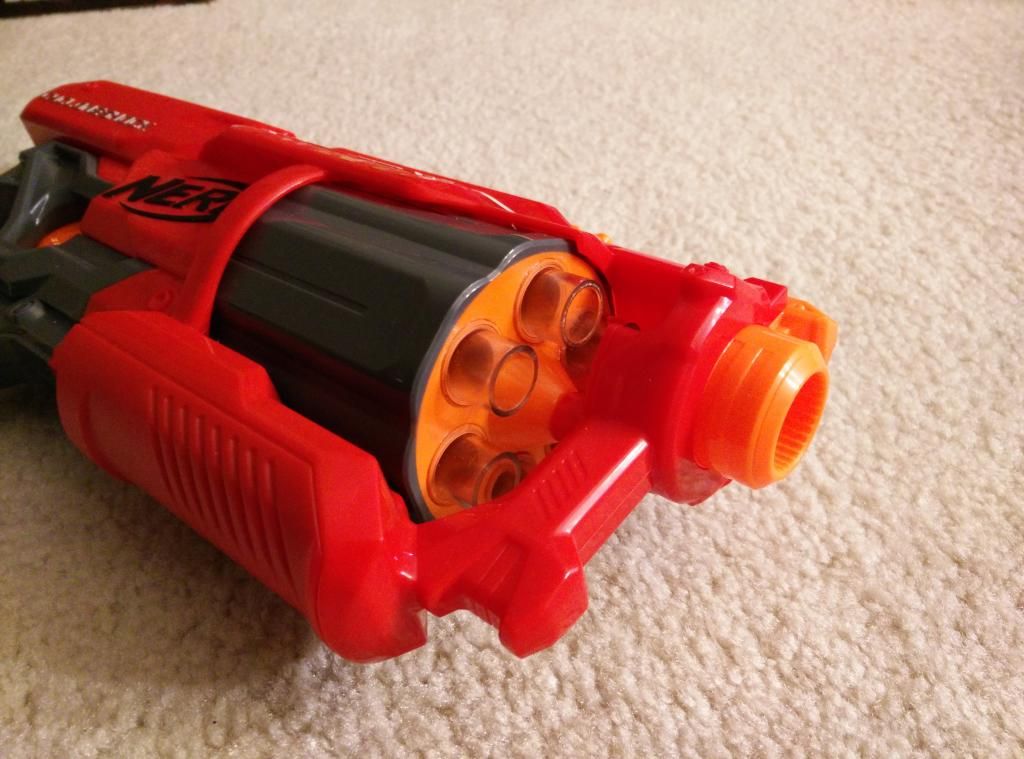 Probably going to post this blaster on eBay.