This was something I wanted to do for a bit, and I hope you all enjoy it.
Materials Needed:
Firestrike x 2
Dremel (or some kind of cutting tool)
Epoxy Putty (one full tube)
Metal Rod (a wire hanger will work fine, the one I used is a thick pants hanger)
Pliers
OK, so obviously Step One is open the Firestrikes and gut them. my mod is only the attachment of the blasters. Any performance mods you want to do the site has plenty of guides for it found here,
Nerf Modifications Directory
Step Two is cut the handles of your Firestrikes. Keep them as straight as possible. If you have a Bandsaw or table saw, this is much easier. I only had a Dremel with a plastic cutting wheel. So do the best you can.
Step Three, where the battery tray is, take your pliers and rip of some of the housing for the batteries, It makes applying the epoxy putty later eaiser, also you will see why when I lay the metal rod/wire.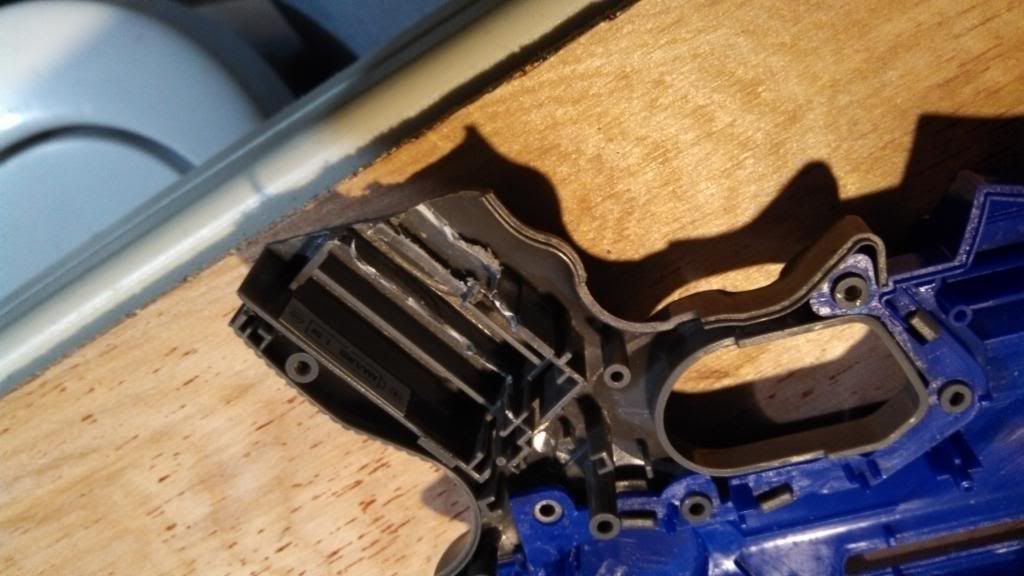 Step Four, line up the shell halves and make sure they line up.
Step Five, getting your metal on. This is the Hanger I used. It is a thicker gauge then a regular wire hanger, I needed to cut this with my Dremel and a metal cutting wheel. What you will want from here is the corners. They worked the best in my opinion since they already have a curve to them. But do not discard the rest. Save them for future projects.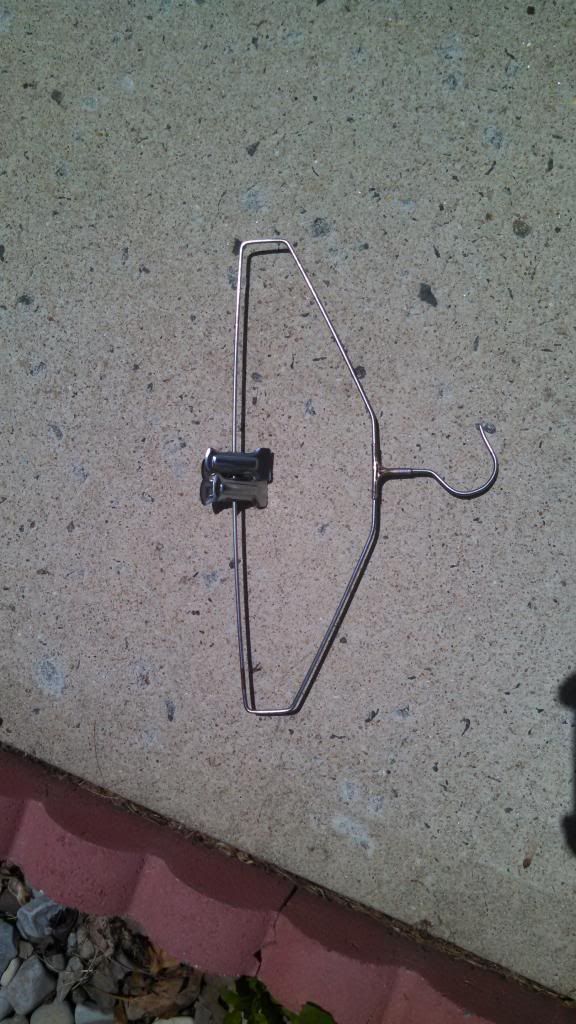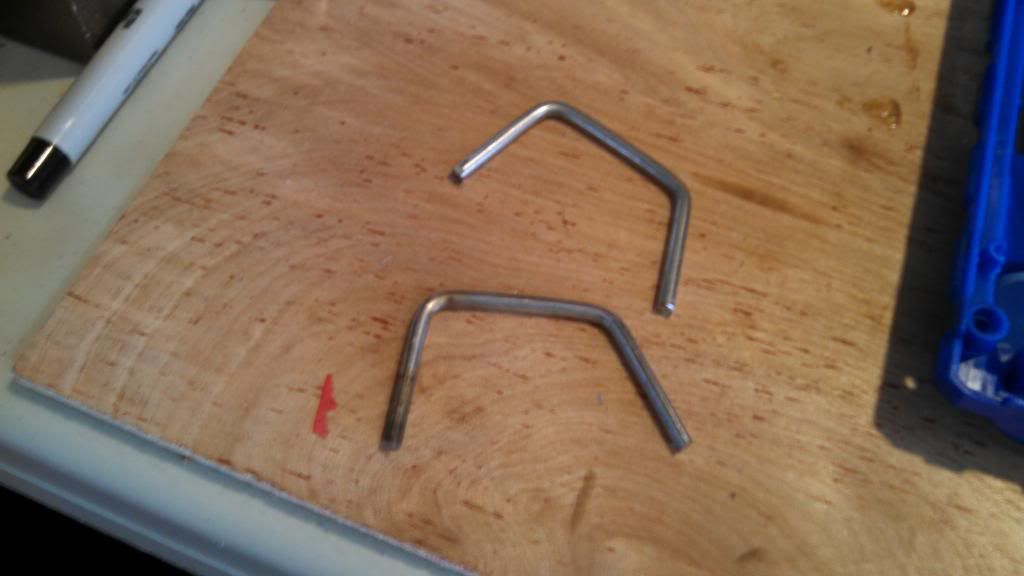 Step Six, dry fit the cut pieces to make sure they are long enough to go between both shells and have a good amount of room in both halves.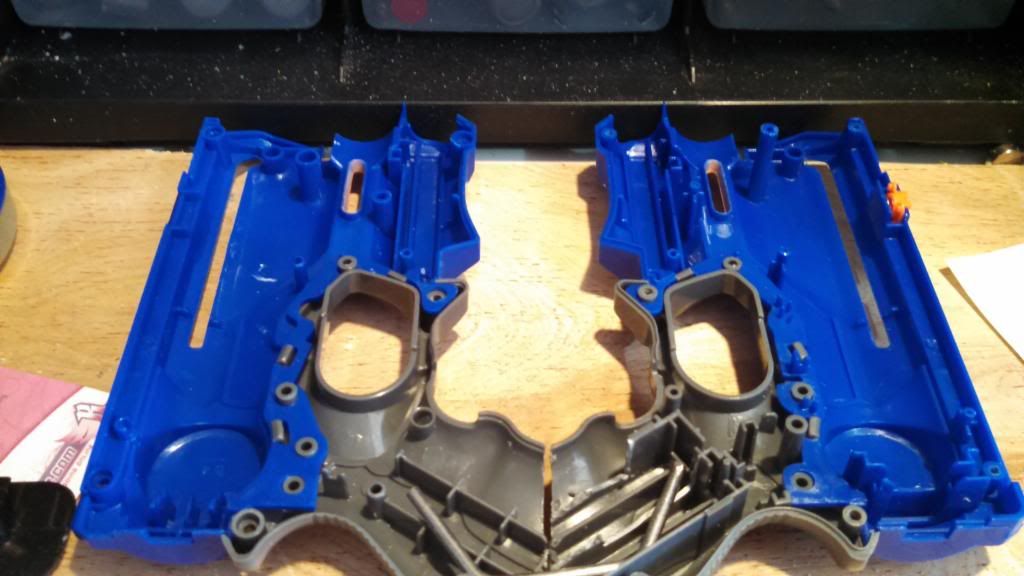 Step Seven, Carefully bend the wire to fit into these grooves, this is why you need the pliers to peel out the plastic blocking the grooves that fit the wire.
Step Eight, The epoxy, as stated above you need a full tube. Split it in half, you will need one for each side. Once you fit the wire in and it is set, take some of the epoxy and fill in on top of the wire to get the base going, then take the rest of the half and fill in the rest.
(Side note: I know you are thinking this is a lot of epoxy putty, but the thing is, this is the ONLY support between the 2 Firestrikes. Trust me, you want the strength, and also after letting it sit and cure for 24 hours, this is very stable)
Step Nine, Once the epoxy has had some rest time (I used JB Weld for plastic which has a handle use time of 25 minutes) reassemble the blasters carefully. this is a little tricky since you can't place the internals all on one side.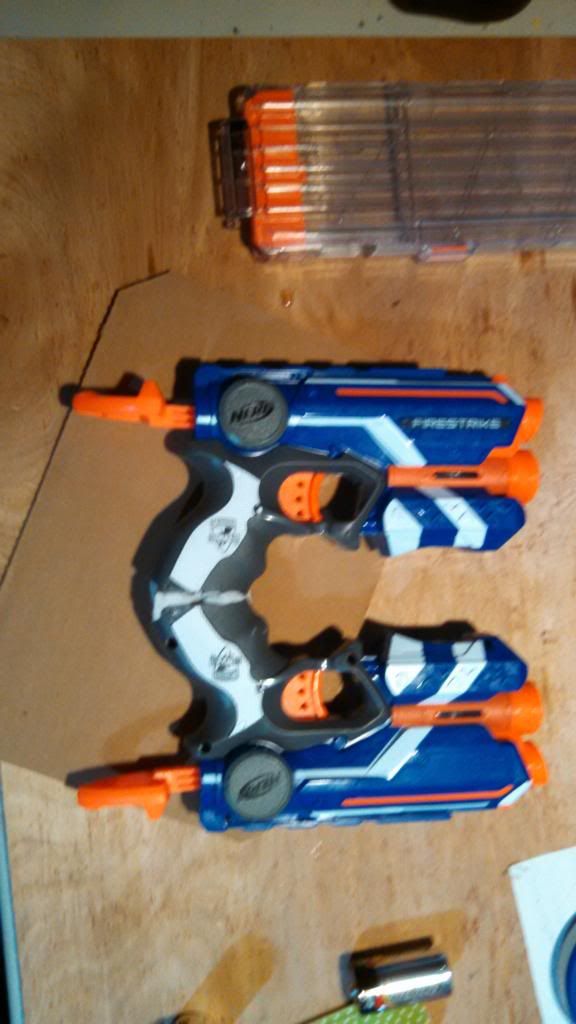 This is my final product. I had some grip tape leftover from something else of mine, and I wrapped it around the grips. covering the epoxy seam, and also adding comfort.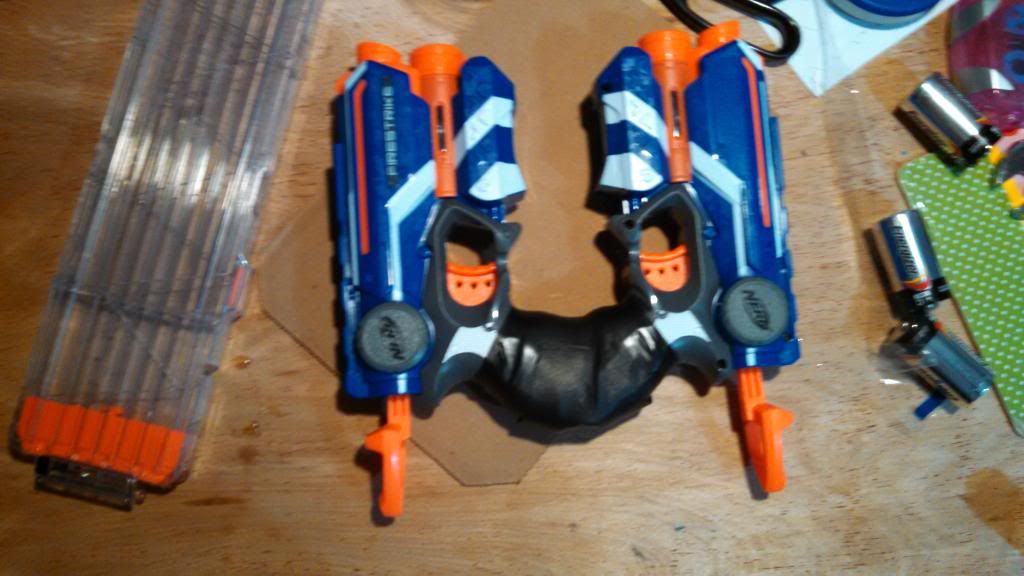 Additional note: Yes you can add support to the front. I did not for asthetic reasons also I wanted to preserve the dart holders. After letting it set overnight, I was able to prime both sides no problem with no damage to the bond integrity. If you do any performance mods, I would suggest adding additional support to be on the safe side. But I like how this came out, and I may revisit this again one day.
https://www.youtube.com/watch?v=Q7xWkFd8Evc
Comments, suggestions, thoughts, be nice.
Edited by Griever 2112, 26 June 2014 - 02:44 PM.