Well this was somewhat of a surprise. Earlier this week I got a message from Pocket of
Urban Taggers
saying that he had a package from
Blaster Parts
. As I'm sure you all know, Pocket isn't one for modding so I gladly offered to help.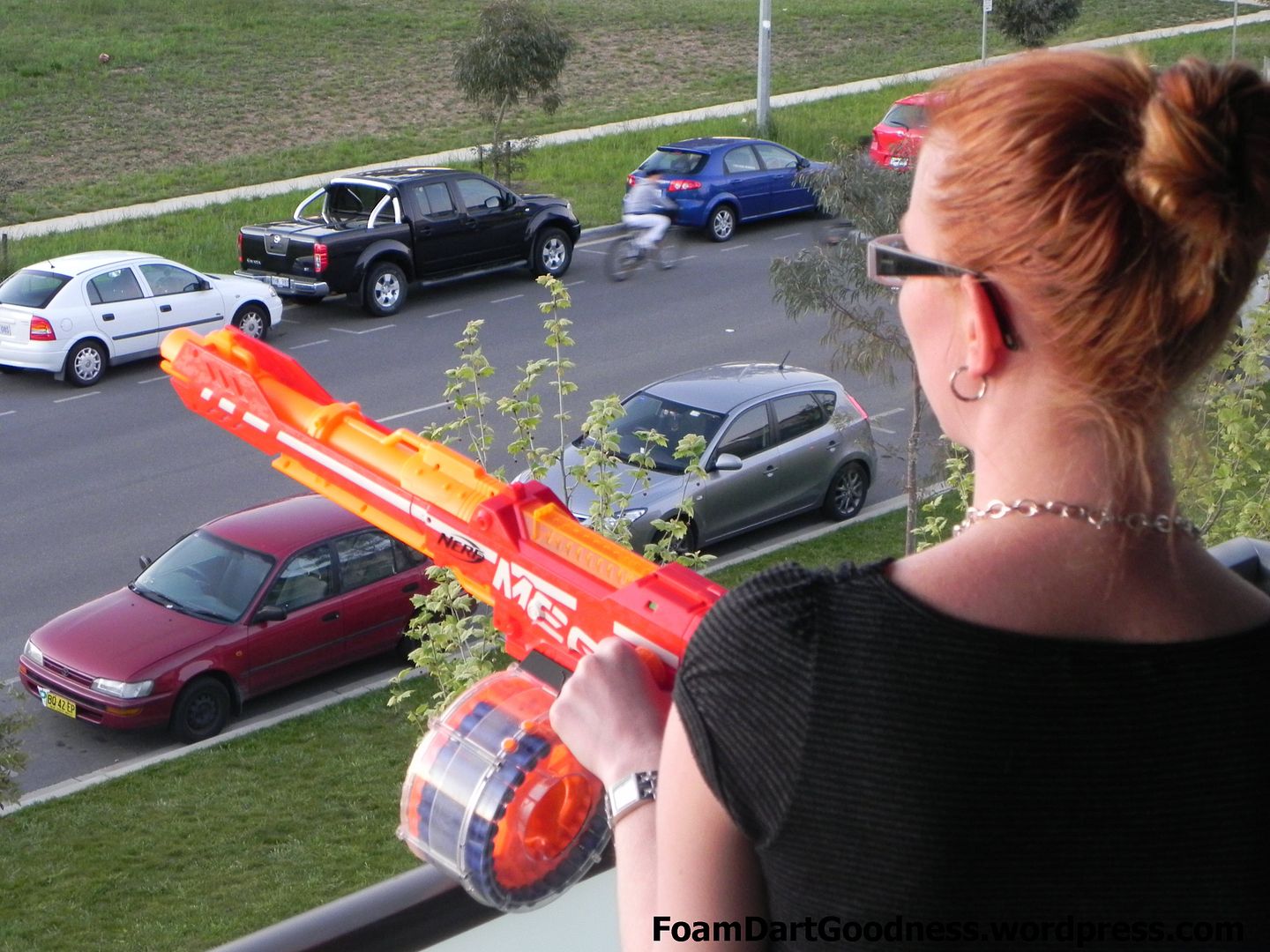 The kit is designed to be a simple, bolt in replacement breech allowing your Centurion to fire regular elite/streamline sized darts, and in that regard, it achieves everything it set out to. The install is incredibly simple and at the end of it, your Centurion will indeed fire standard darts. So let's have a look at the kit.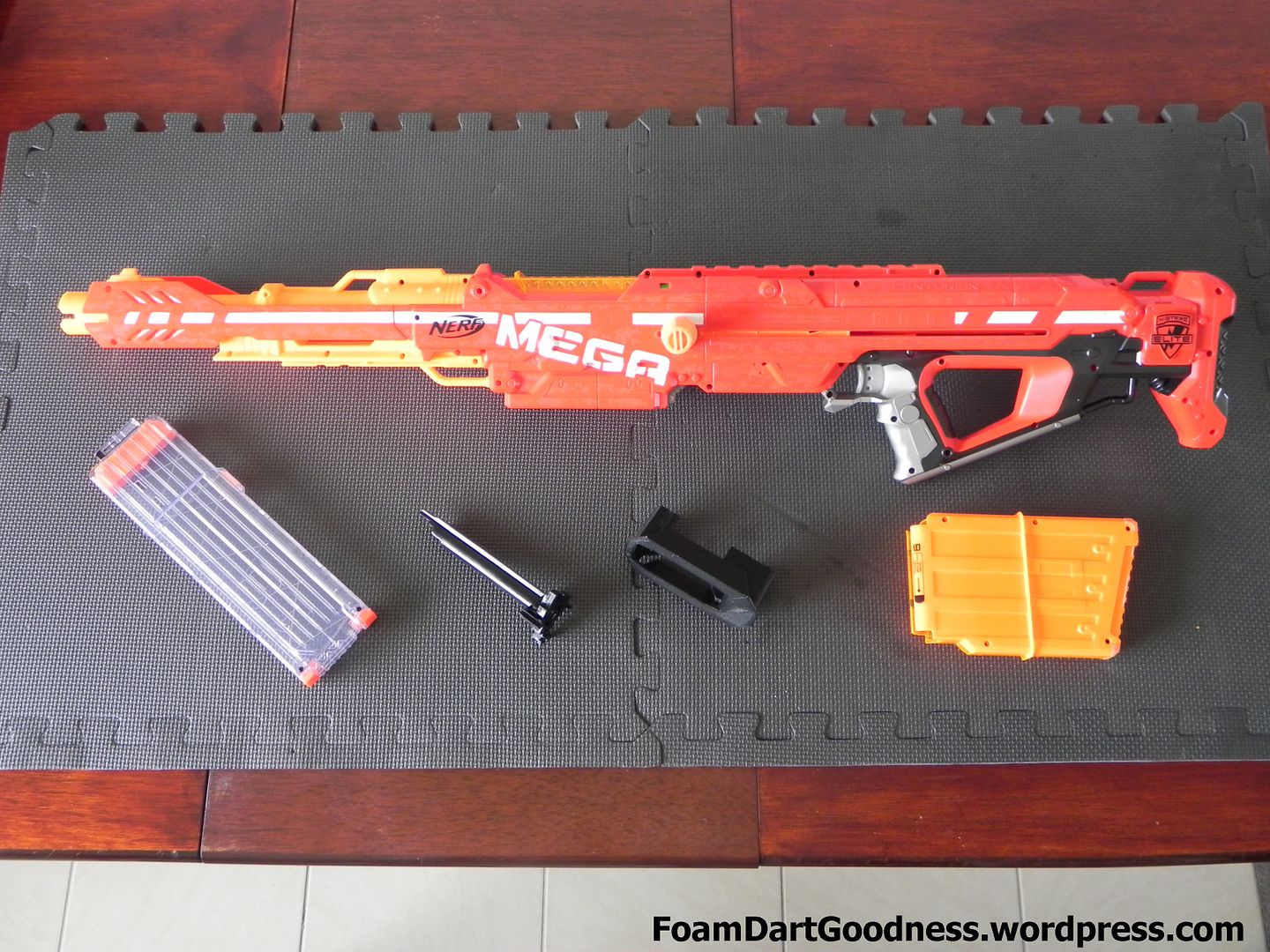 The kit comprises of two parts; the breech and the clip-well adapter.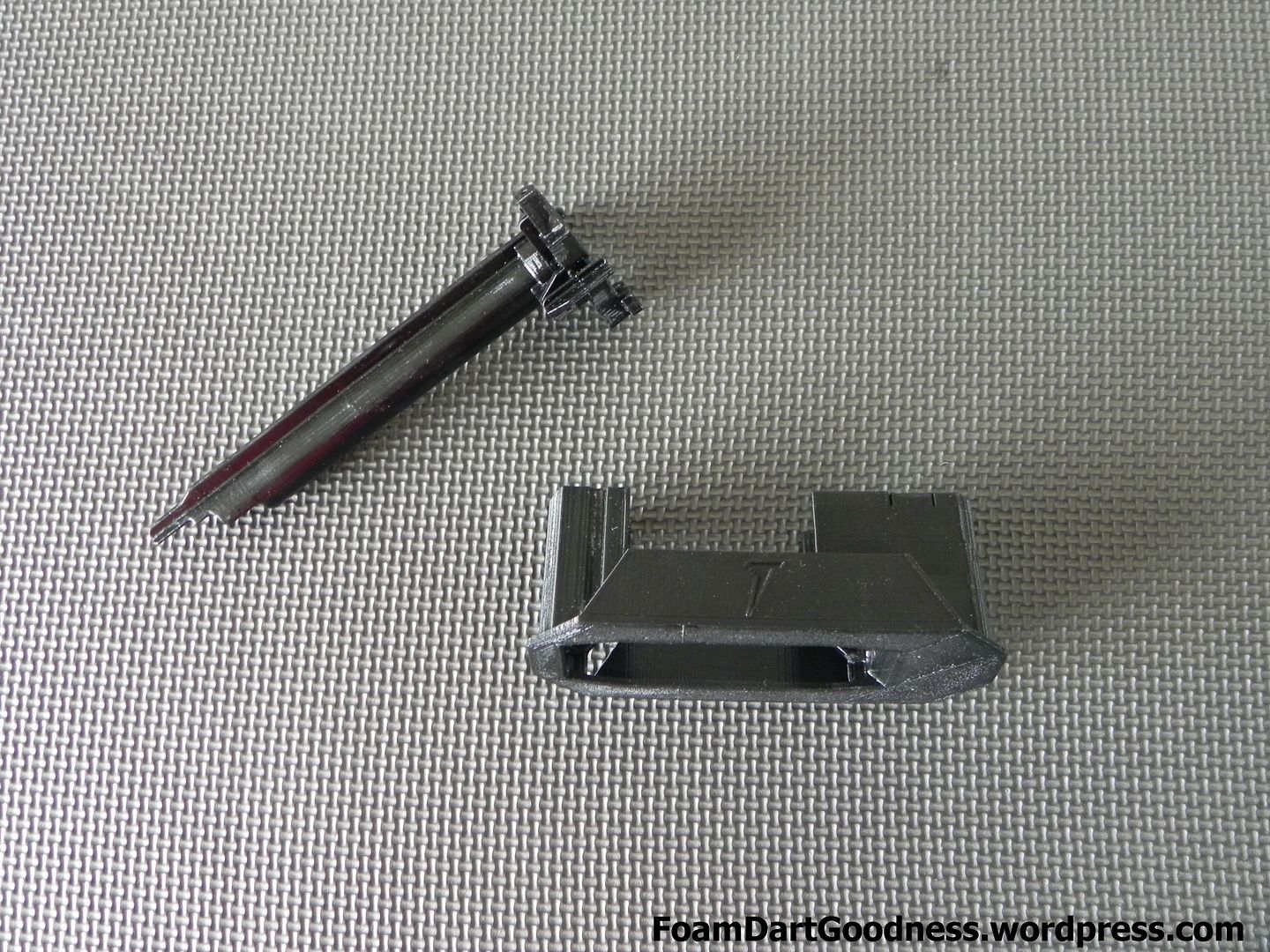 The adapter is beautifully simple in both it's design and application.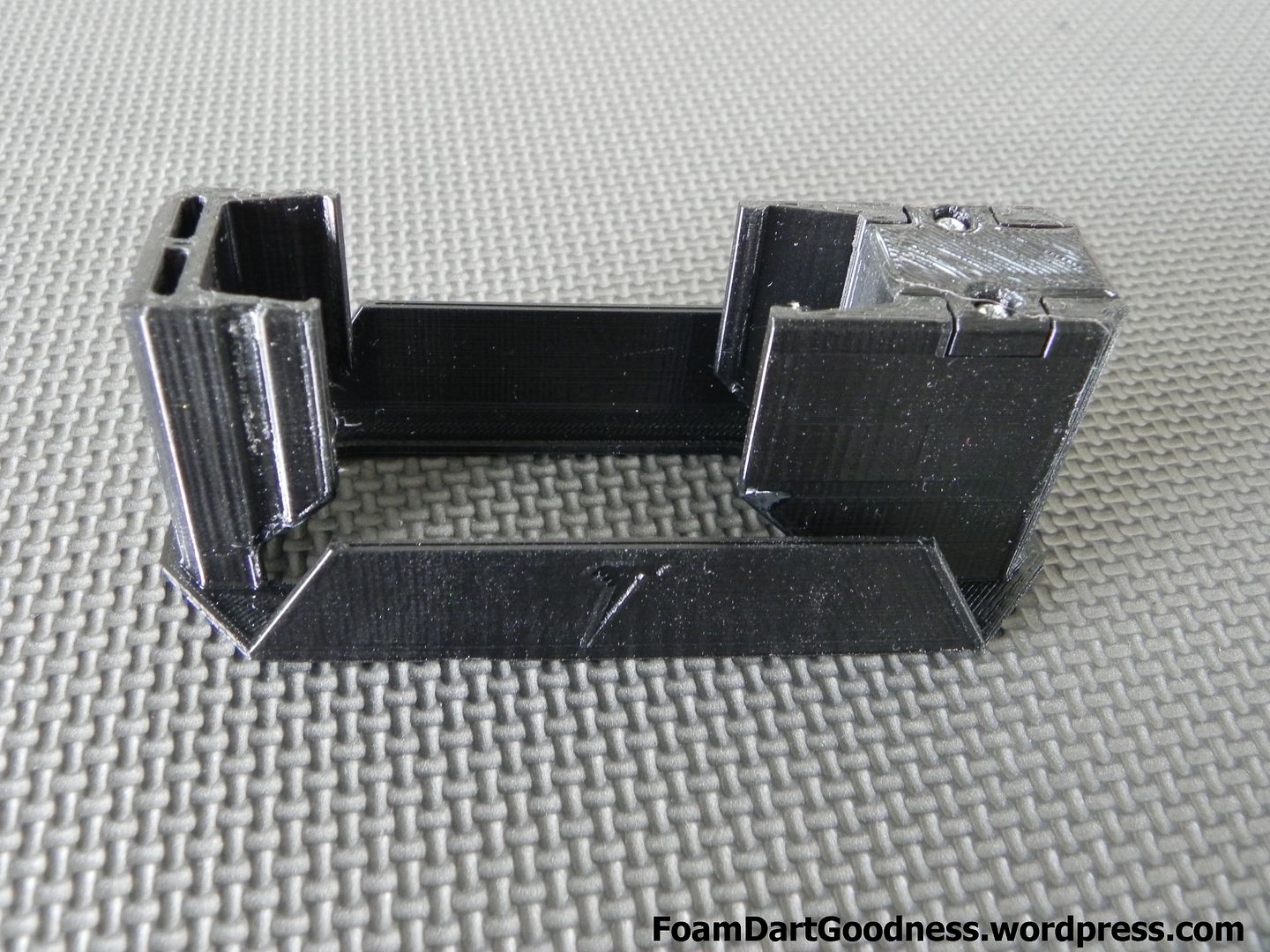 Slot it into place instead of the standard mega clip and you're done. That's it.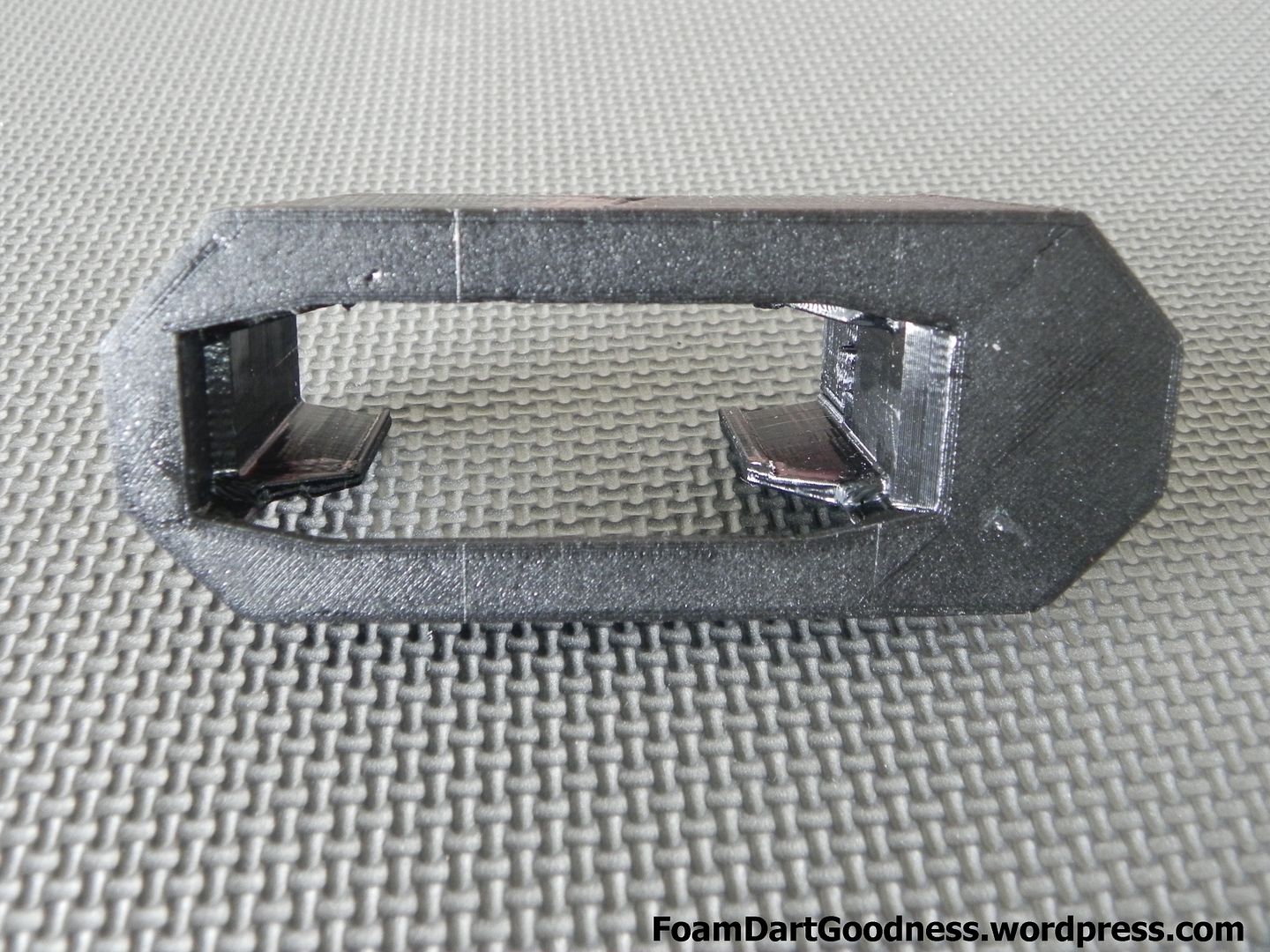 A small spring loaded nub then holds the regular sized clip in pace.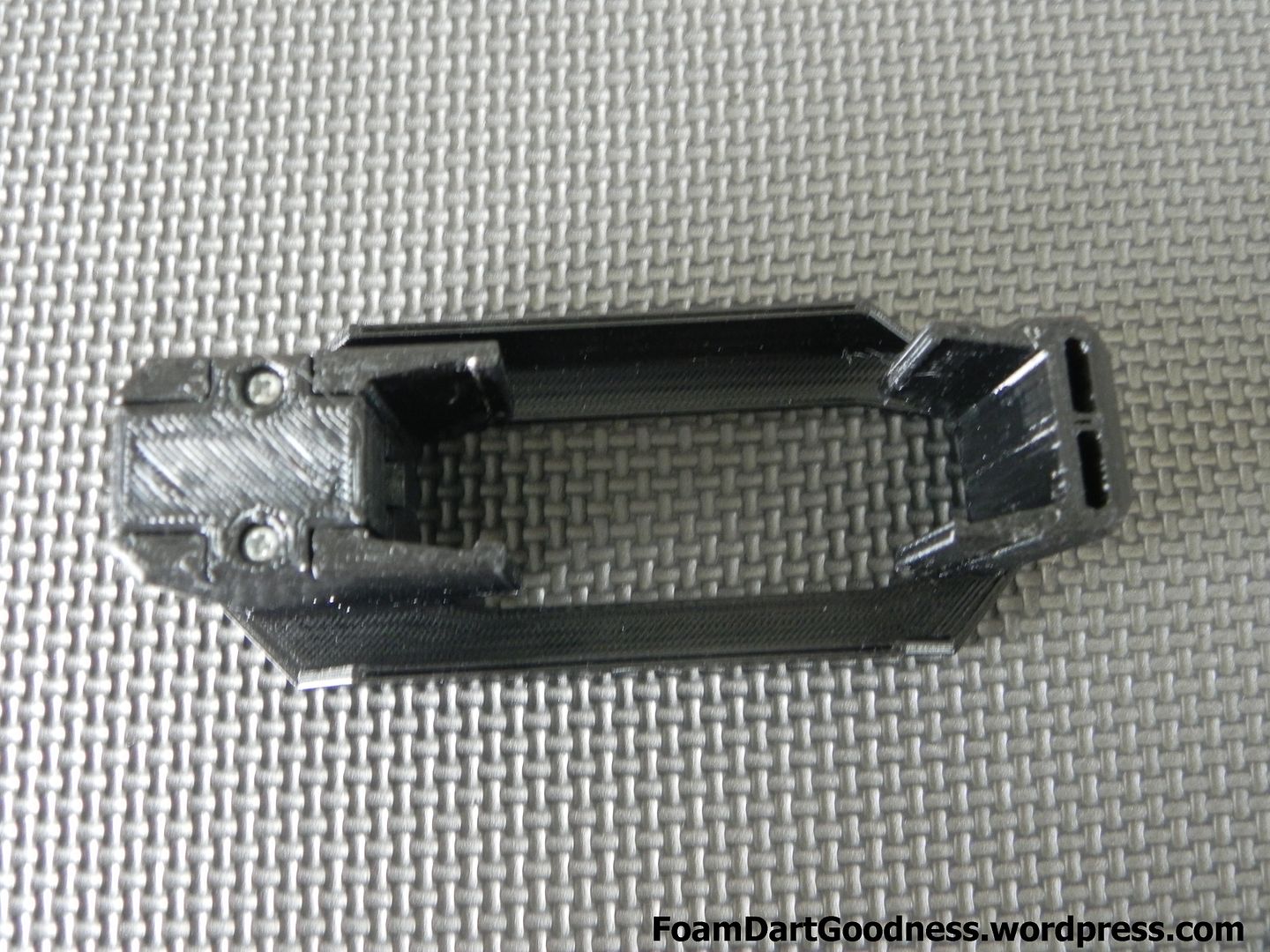 It's held in with two screws.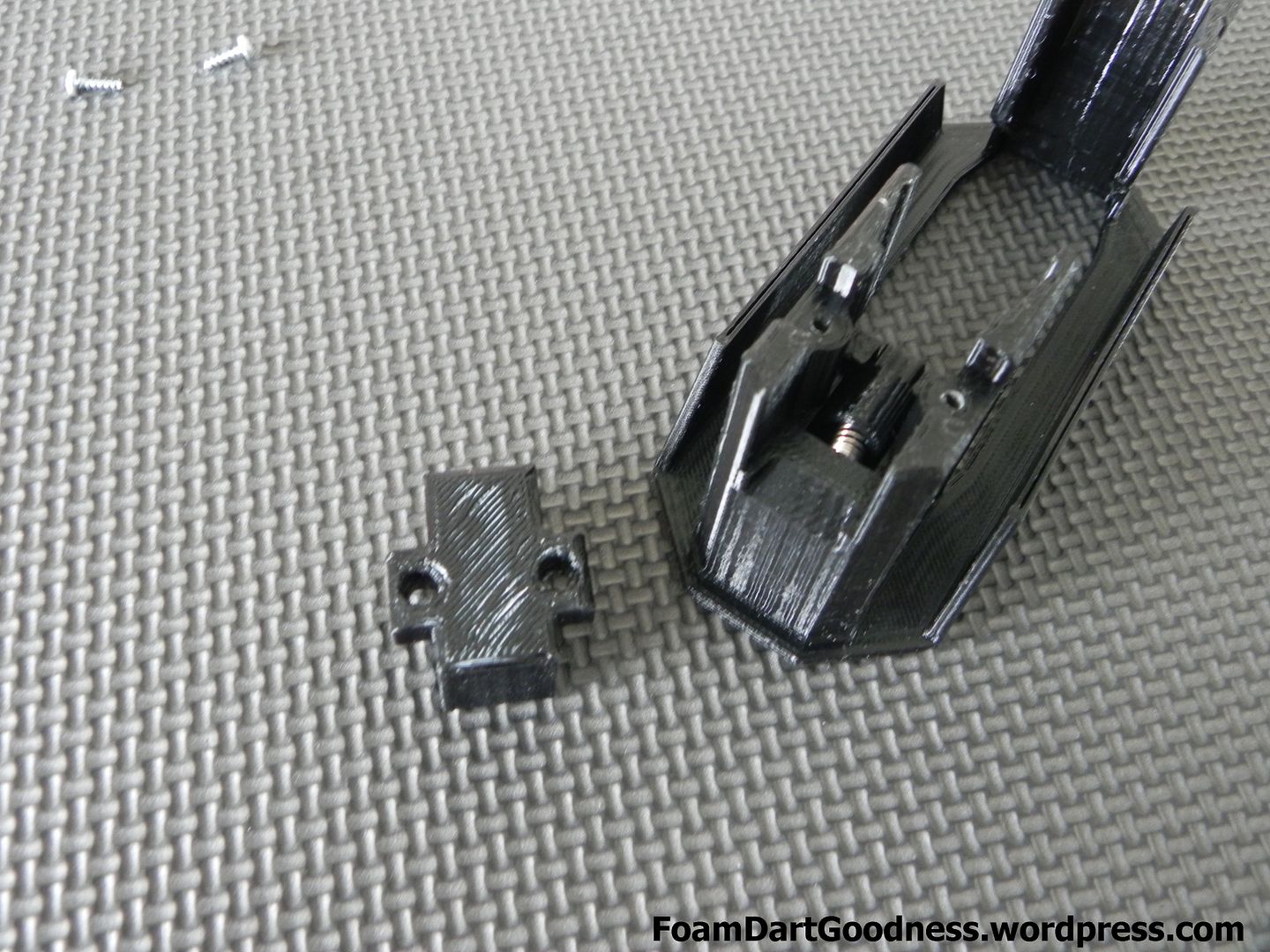 Once it's removed you can see the spring loaded nub.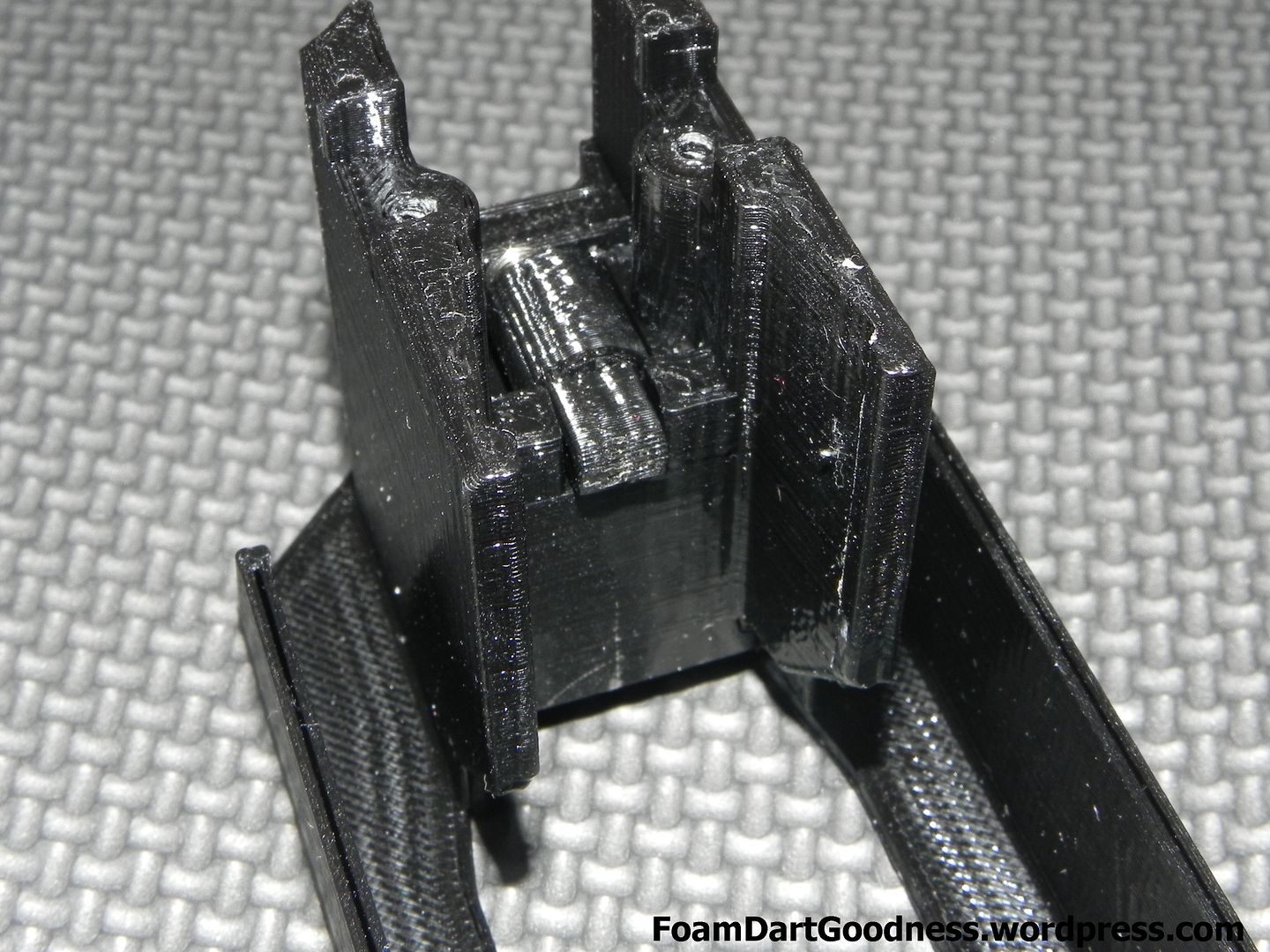 Once the block is back in place, it also helps to form the segment that locks the clip-well adapter in the blaster.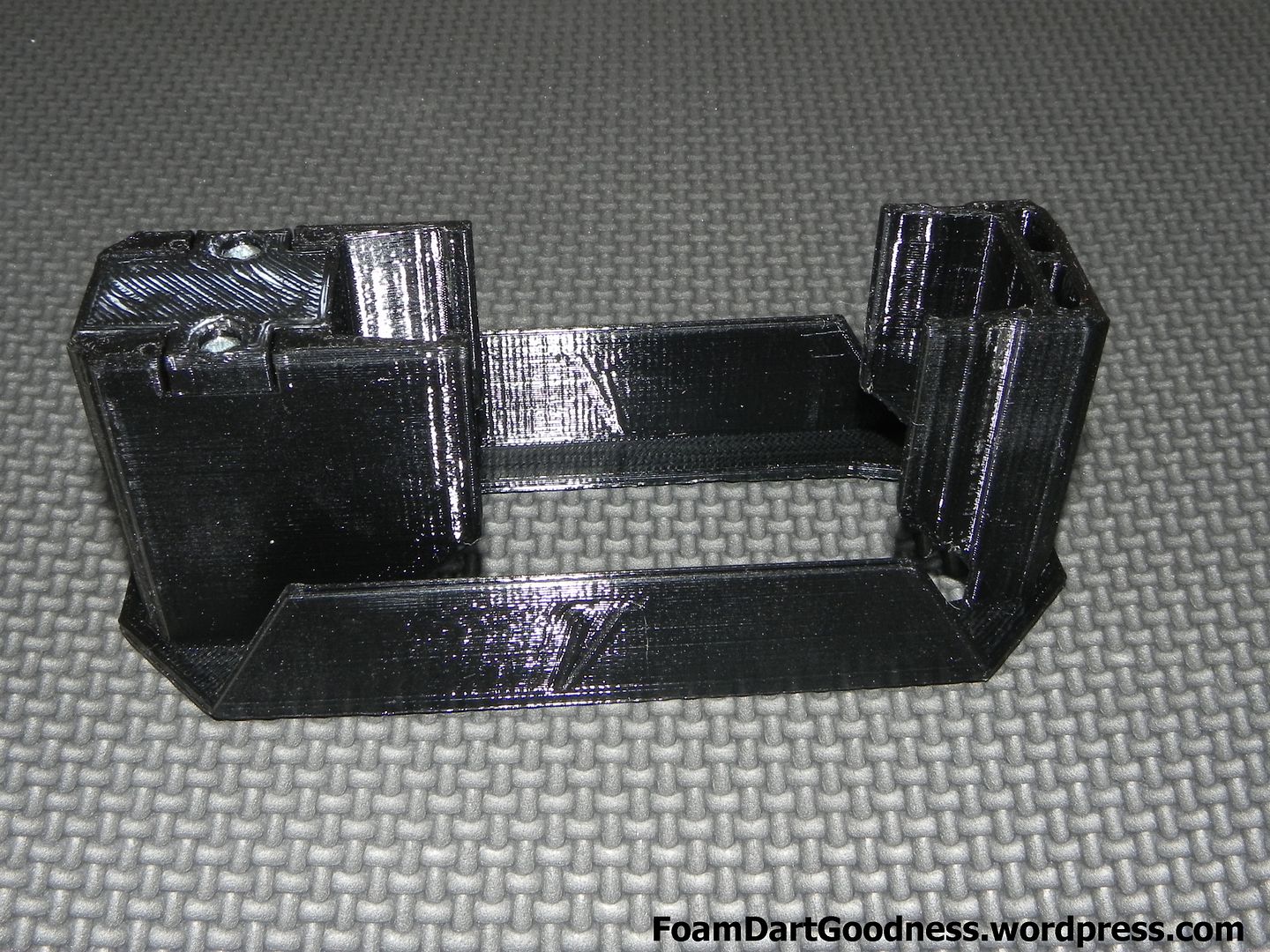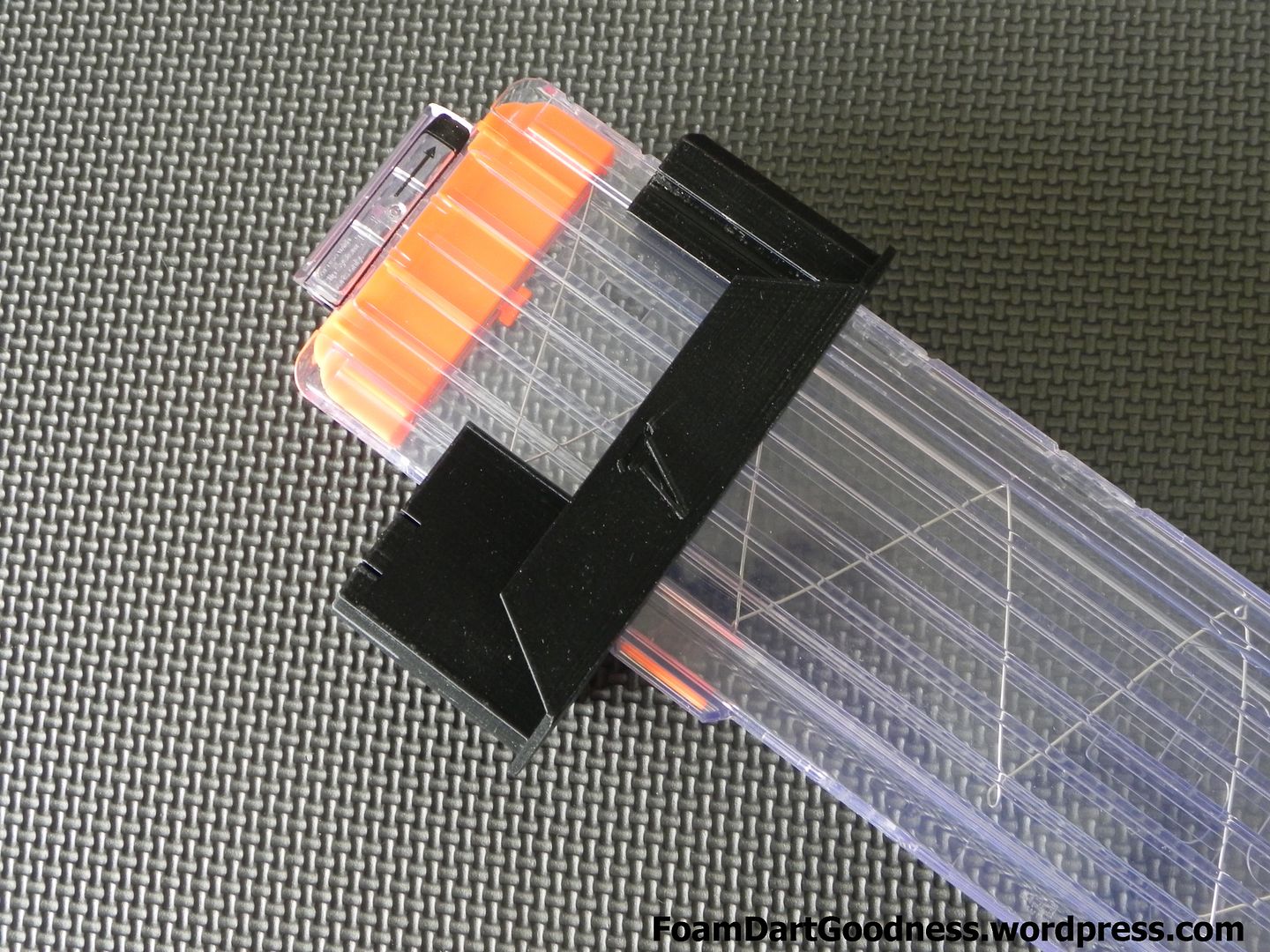 The other part is the breech itself. Again, the simplicity here is beautiful.
It's identical to the stock, mega sized breech, just with a smaller diameter.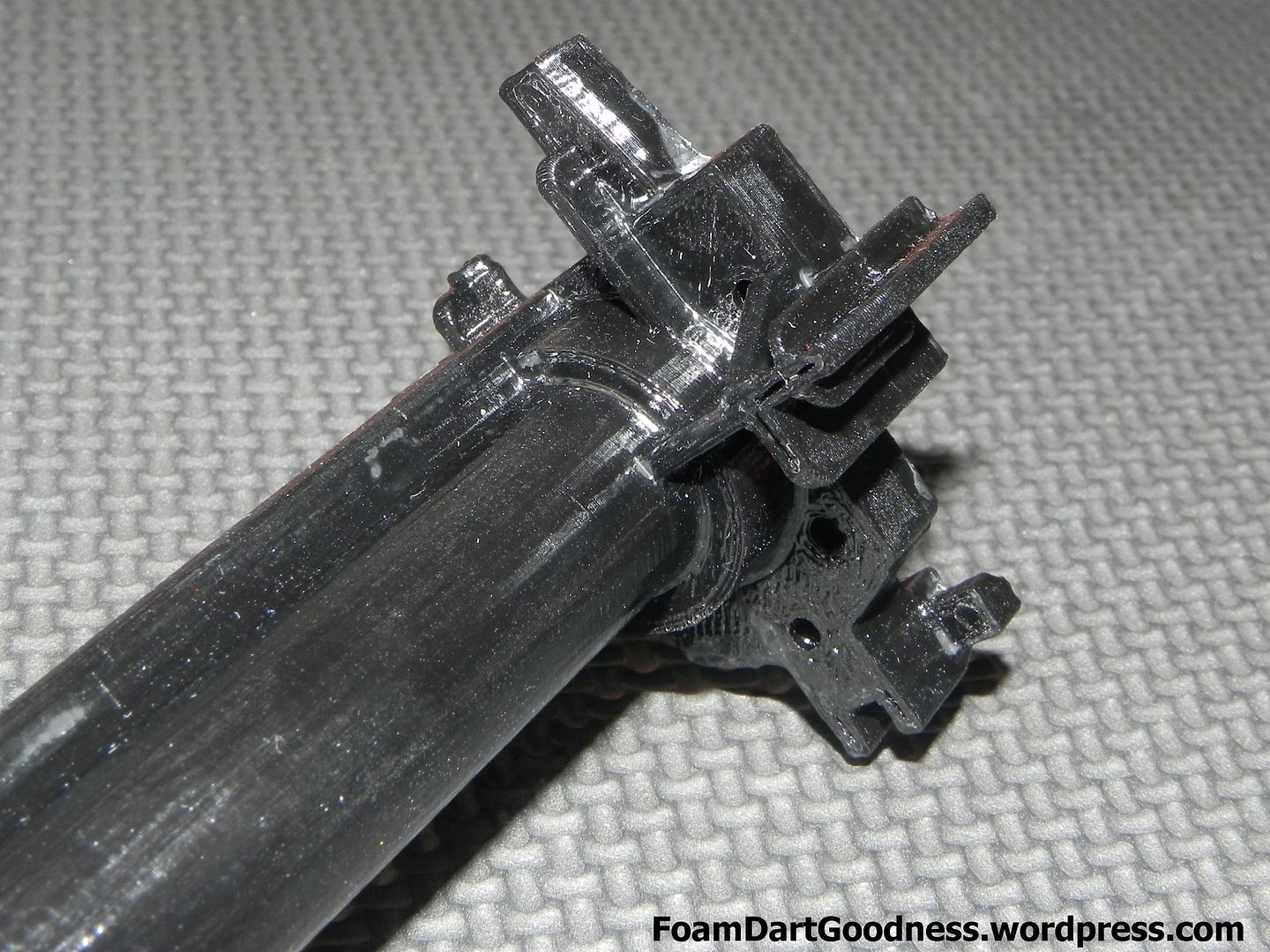 The screw holes line up perfectly with the stock plunger assembly.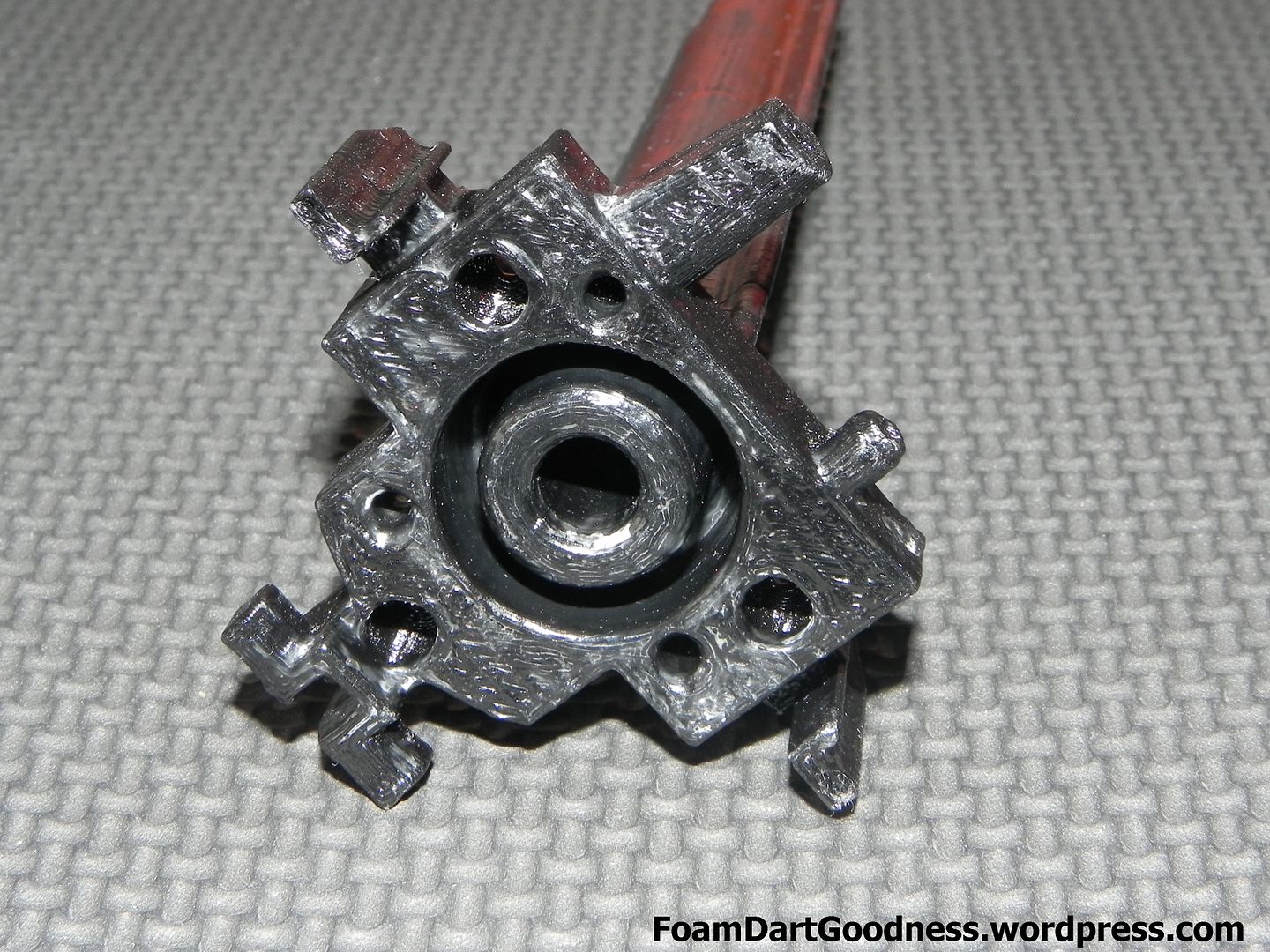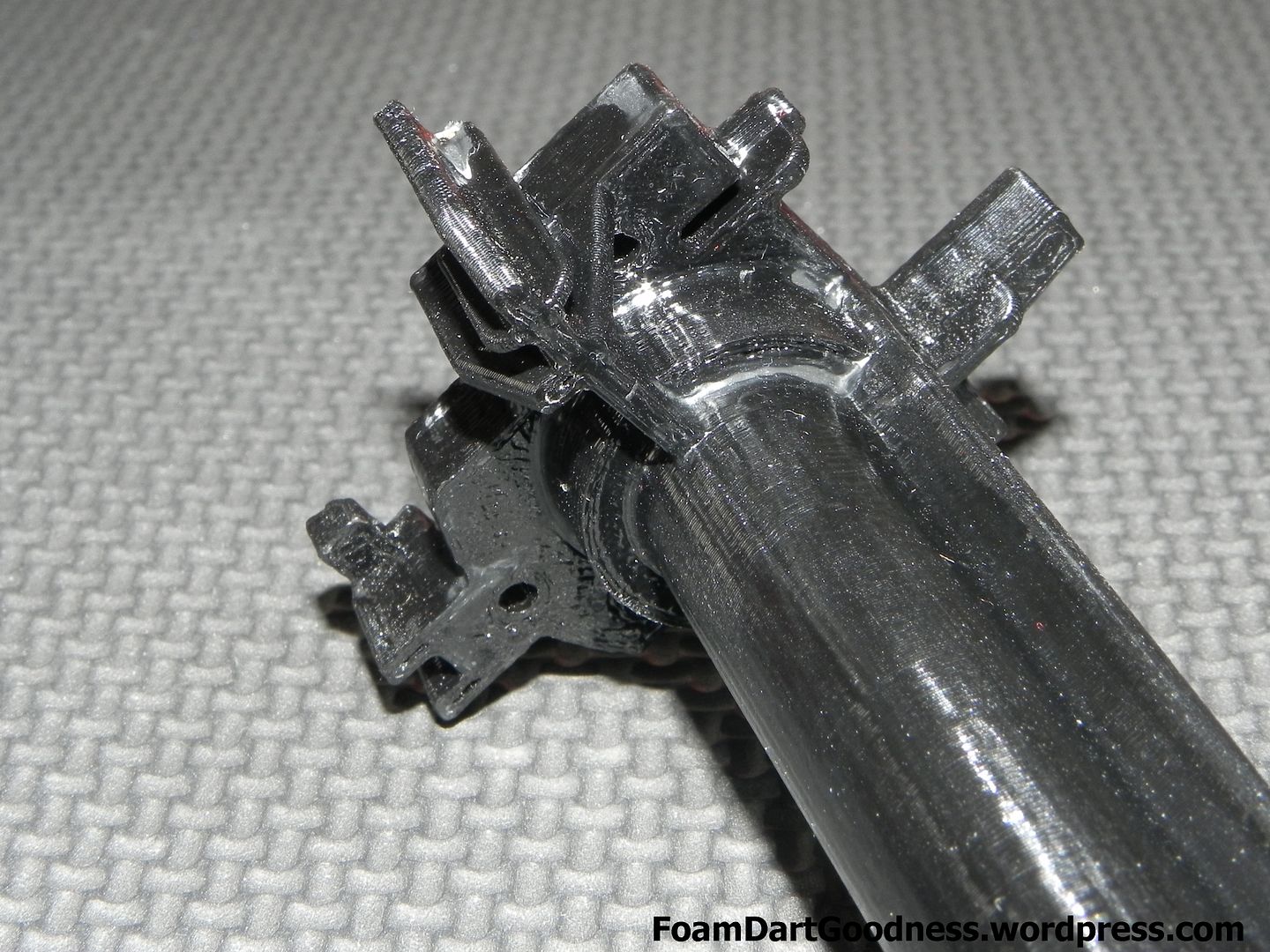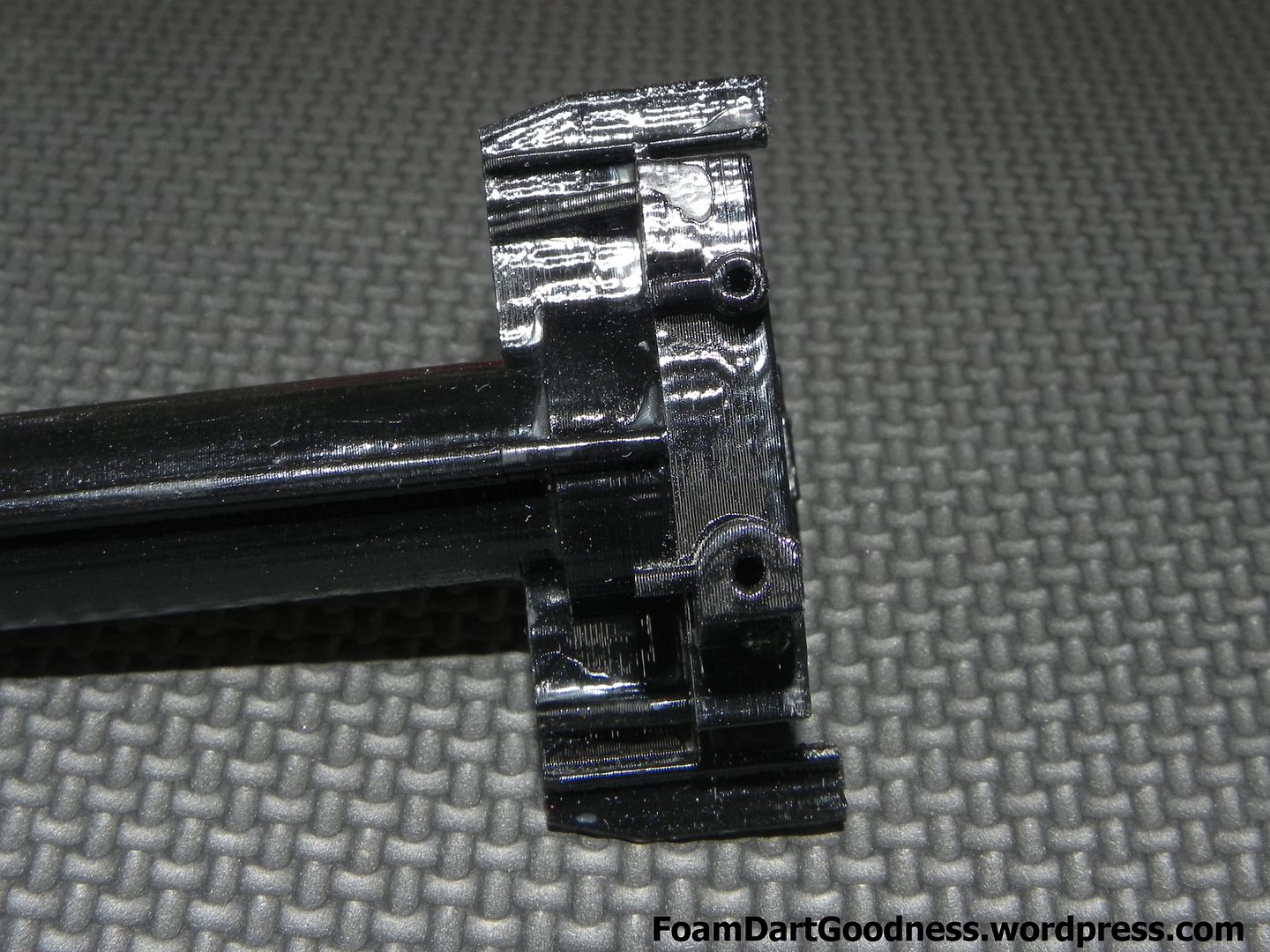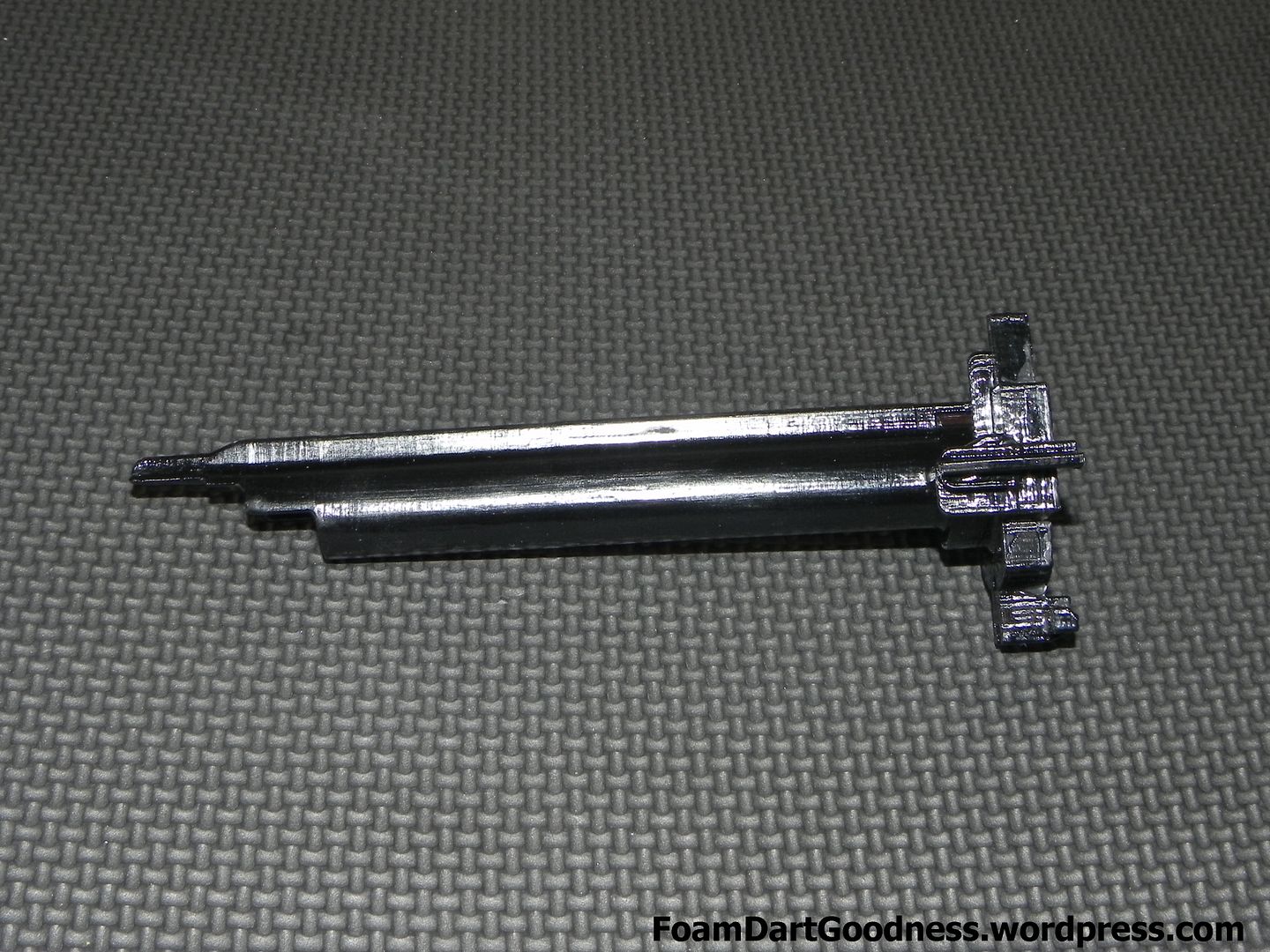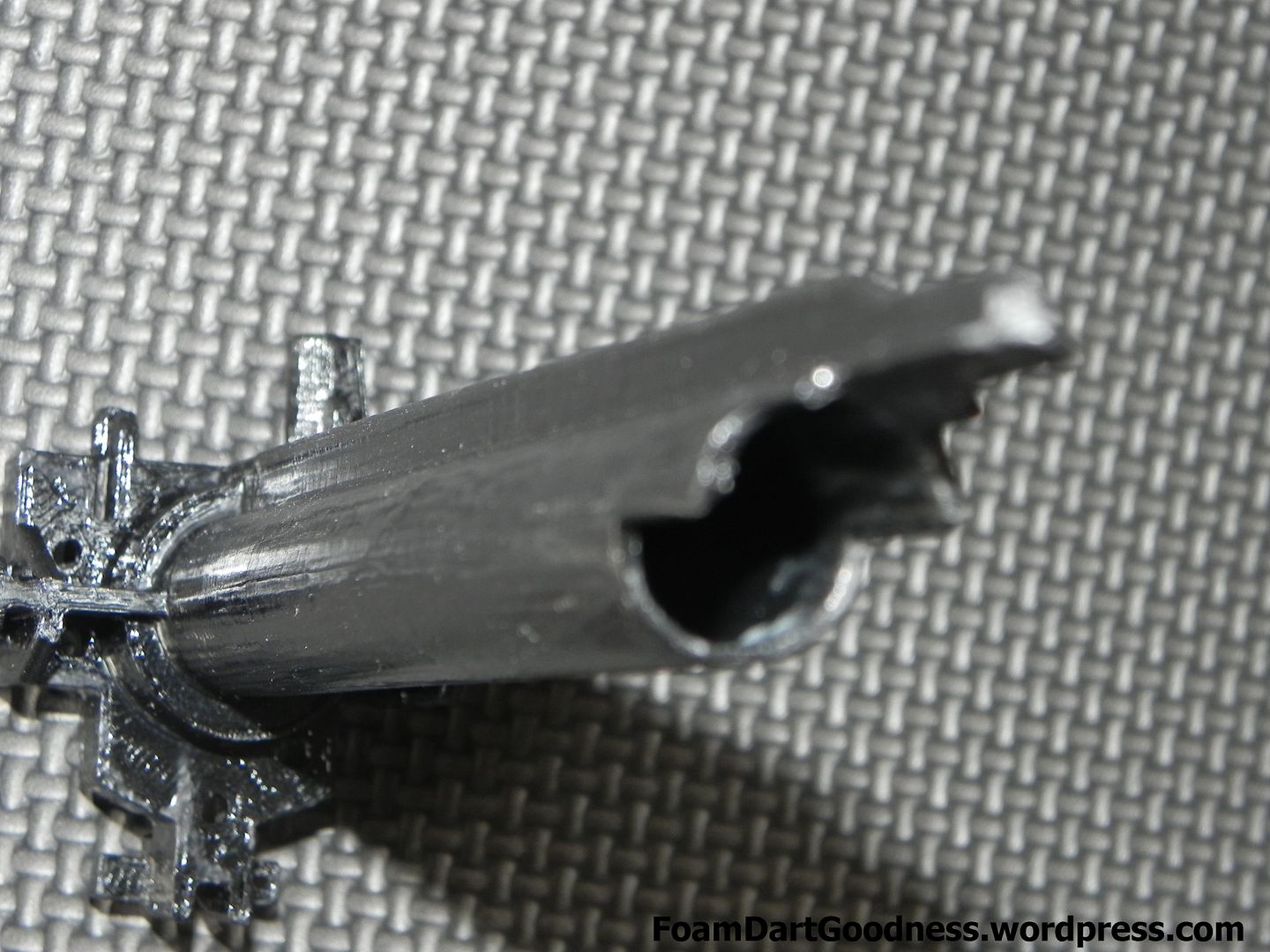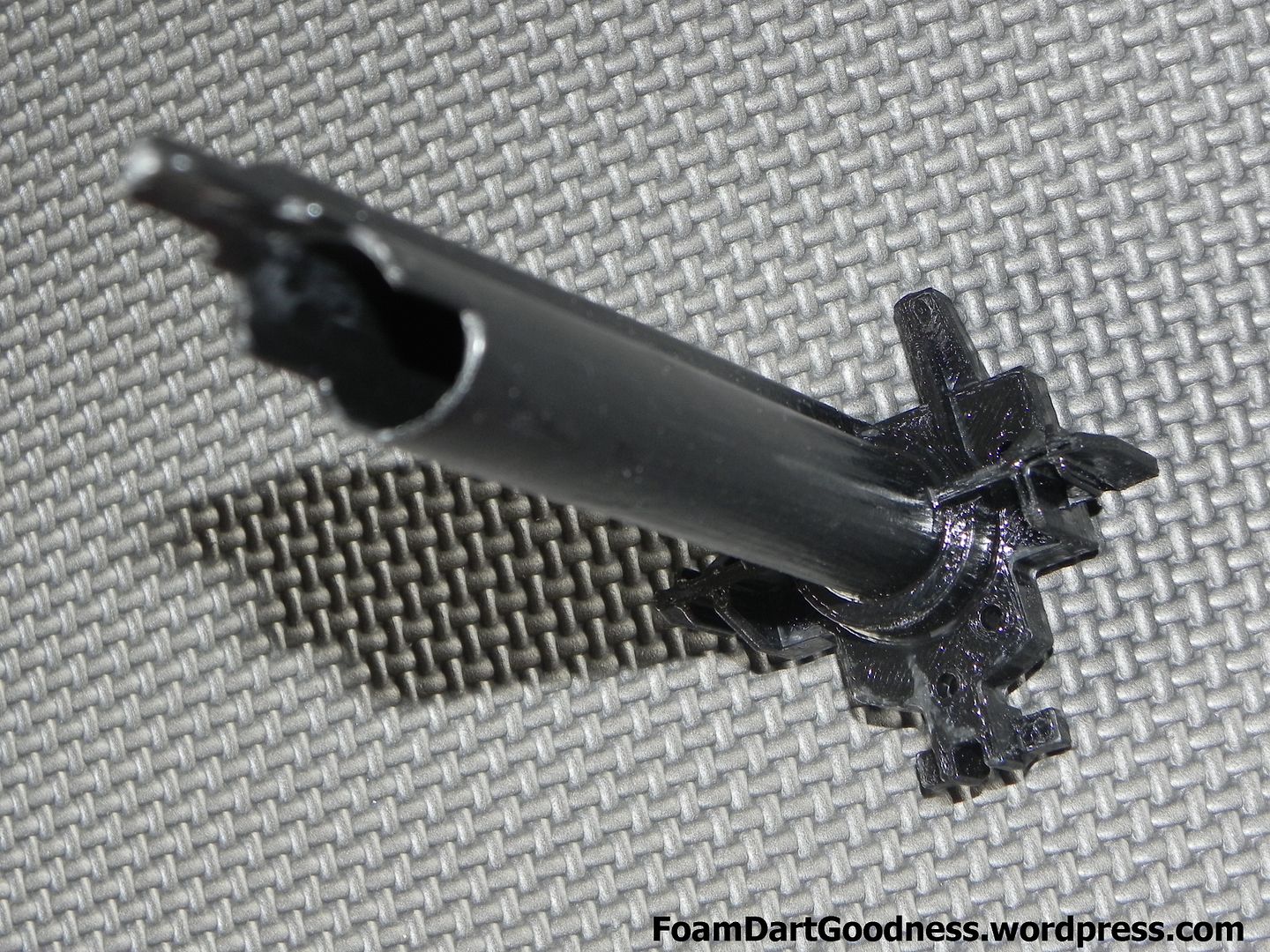 All in all, both parts make for a really elegant and efficient solution to the problem, but lets get to the installation itself.
If you've already put the barrel on your blaster, this will get awkward but it's still possible to remove the rest of the shell without disassembling the barrel. There are five different screw sizes holding the shell together but I'll run you throw which ones go where at the reassembly stage.
Remove all of the screws from the blaster proper shell, and the back three screws from the barrel. Open the shell from the back of the blaster, then gently pry the back of the barrel apart until you can get shell off.