Hey guys, new mod today. This was mainly because 1, I wanted a side-primeable Retaliator, and 2, attachments were useless before as they never stayed on when you primed the blaster. This mod fixes both of those problems, and literally took like 10 minutes to do. It will apply to both the recon and the Retaliator. And therefore,I give you the retaliator carbine.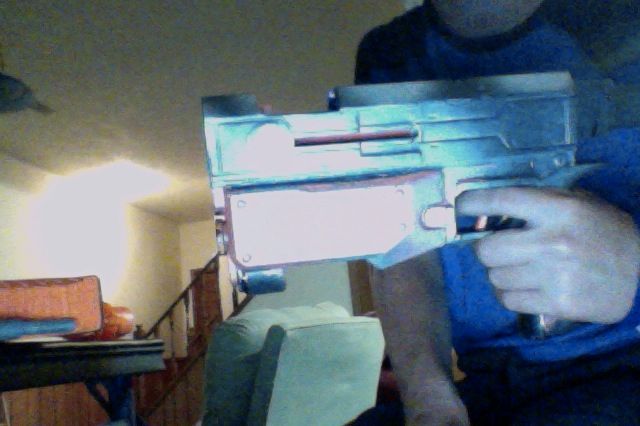 Thar she blows. Please ignore the bad paint job and the poor lighting. I was in my basement and the pictures were taken with a Macbook Air.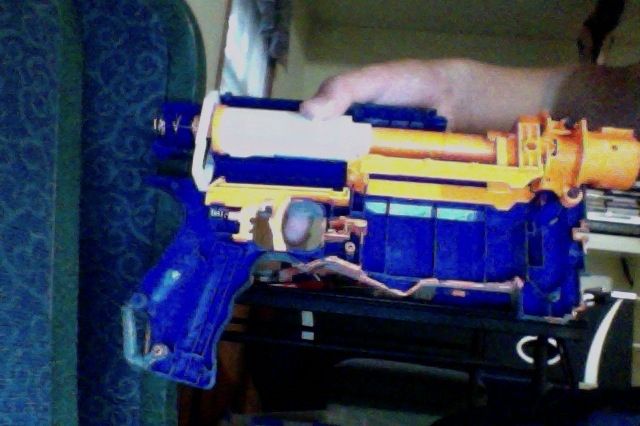 Of course, you have to open the blaster first. This blaster has already been modded basically, and it was just sitting in my blaster box, and I wanted to give it a purpose.
Here, you gut the blaster.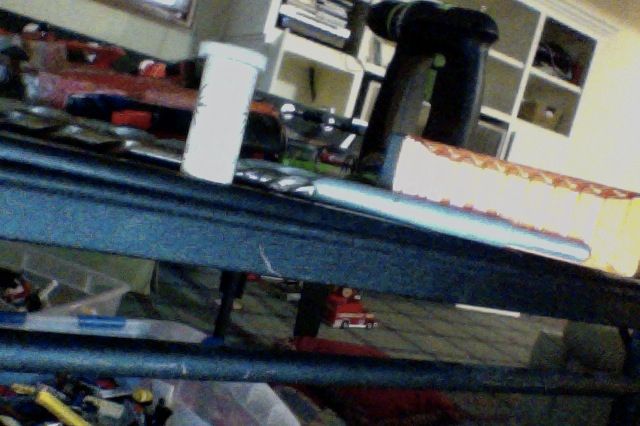 This is the charging handle. It is just a wine cork attached to a furniture pad. Warning: I do not have any process pics of this part, so bear with me as I try to explain. The easiest way I found to attach the priming handle was to first pre-drill the screw in,then remove it. I then put the breach assembly back in, and put the screwin through the hole in the breach that used to accept the nub on the slide on the right side. I then attached the charging handle from the outside, and screwed it in from the other side.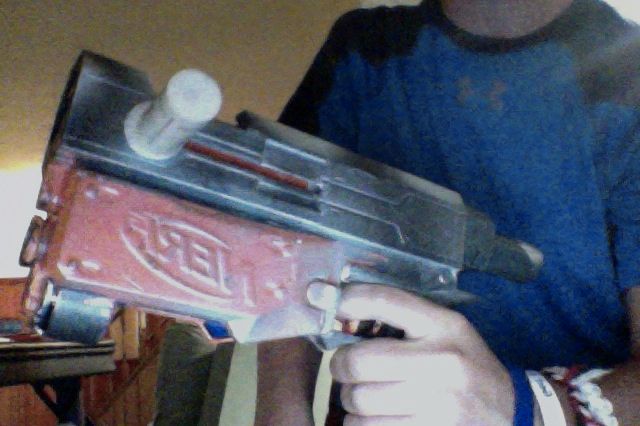 So here's the finished product. Like Stefan clips, this is completely reversible. Now here's something I thought you might think of: That handle does not look very sturdy. Well, I've put about 50 shots through it with the stock spring, and have had no problems with it. The best part is, if it does become loose, you can tighten it without opening the blaster.
Well, that's it. Video coming soon. Q's? C's? F's?
-Steel