I saw these at my local Target. Didn't feel like paying $10 for one.
They come in two colors. Silver (WarMachine) and Metallic Red (IronMan)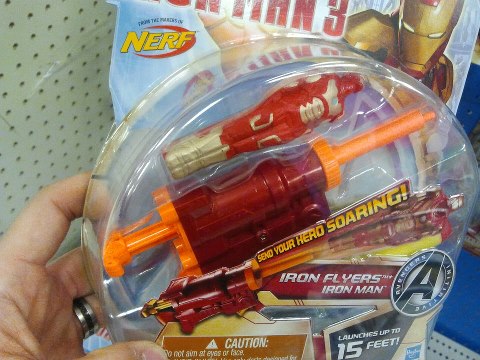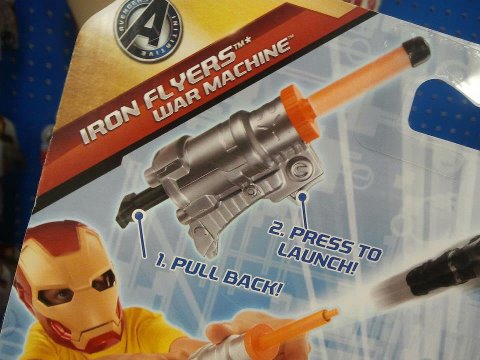 It doesnt have a barrel but a rod instead that goes up into darts. No idea if it will fit actual nerf darts. But looks rather simple to rebarrel or put a coupler on it.