Merry Christmas all!
This post forms part two of my three part series on the new Nerf Hailfire over at
Foam Dart Goodness
. The first looked at reviewing the blaster in its stock form, this post will cover off some mods to improve it, then in the third we'll take a look at how those mods worked in game. The main issues I had with the blaster during its first test were to do with the clip advancement. Particularly when loaded with heavier clips, say 18's, the rotator sometimes simply wouldn't advance. I'm really not a fan of things not working they way they should so this had to be rectified. The solution for this came from our friends over at
S.O.F.T
(for which you can check out their original video on the subject
here
. While we're fixing the clip advancer, we'll also up the voltage to increase range and make it easier to reload on the fly.
Enough talking about it, let's get to it!
_________________________________________________________________________
Tools/Consumables used
Screwdrivers
Dremel with cutting and grinding attachments
3x Trustfire batteries
1x Dummy AA
_________________________________________________________________________
As always, we'll kick off with the blaster in question. Start by removing all of the screws from the shell. If you've still got the clip advancement handles on, there's two screws on the inside of each handle. Remove them then pry the handles free.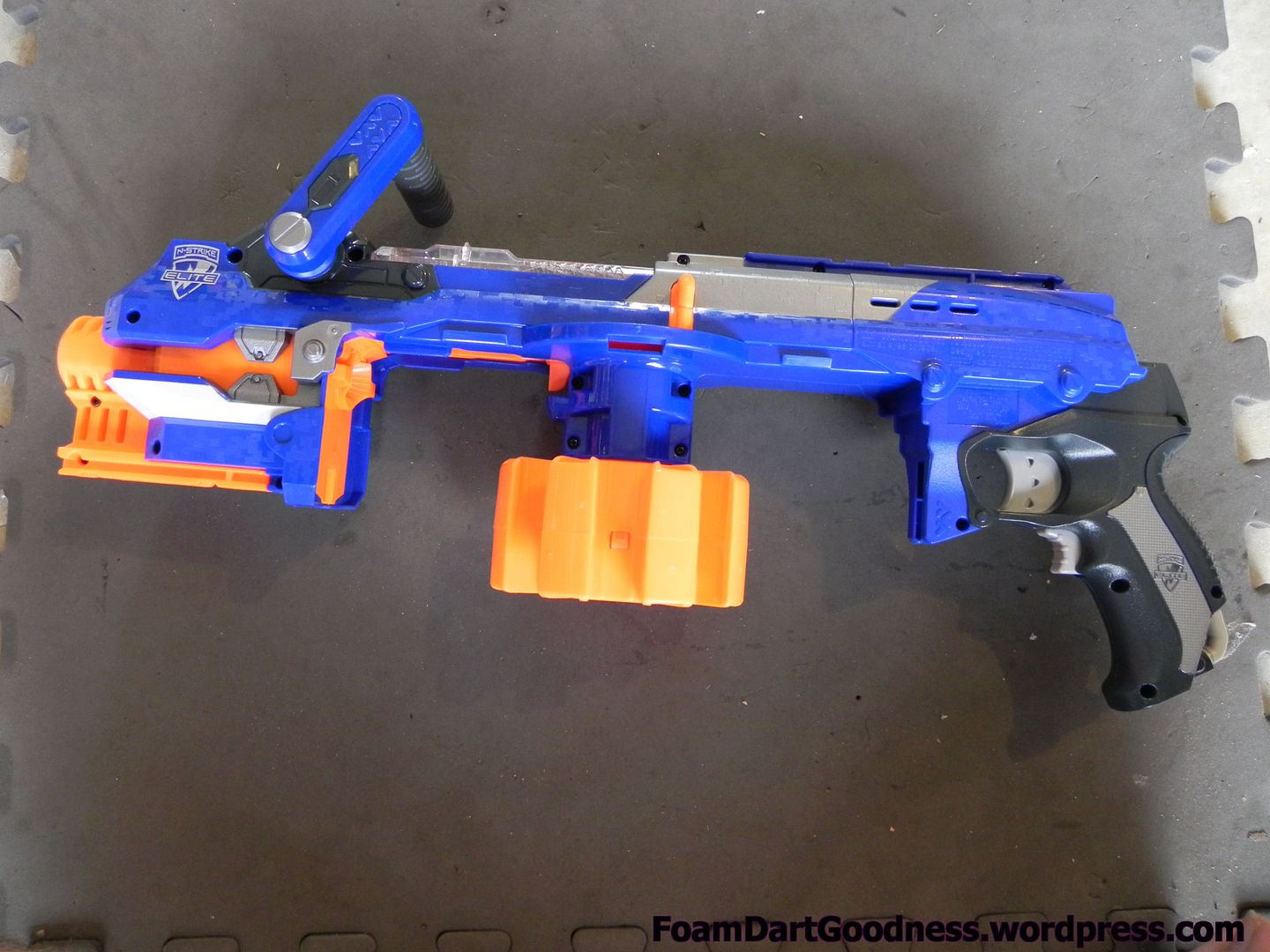 In the shell itself there are three different sized screws.
The short one came from here.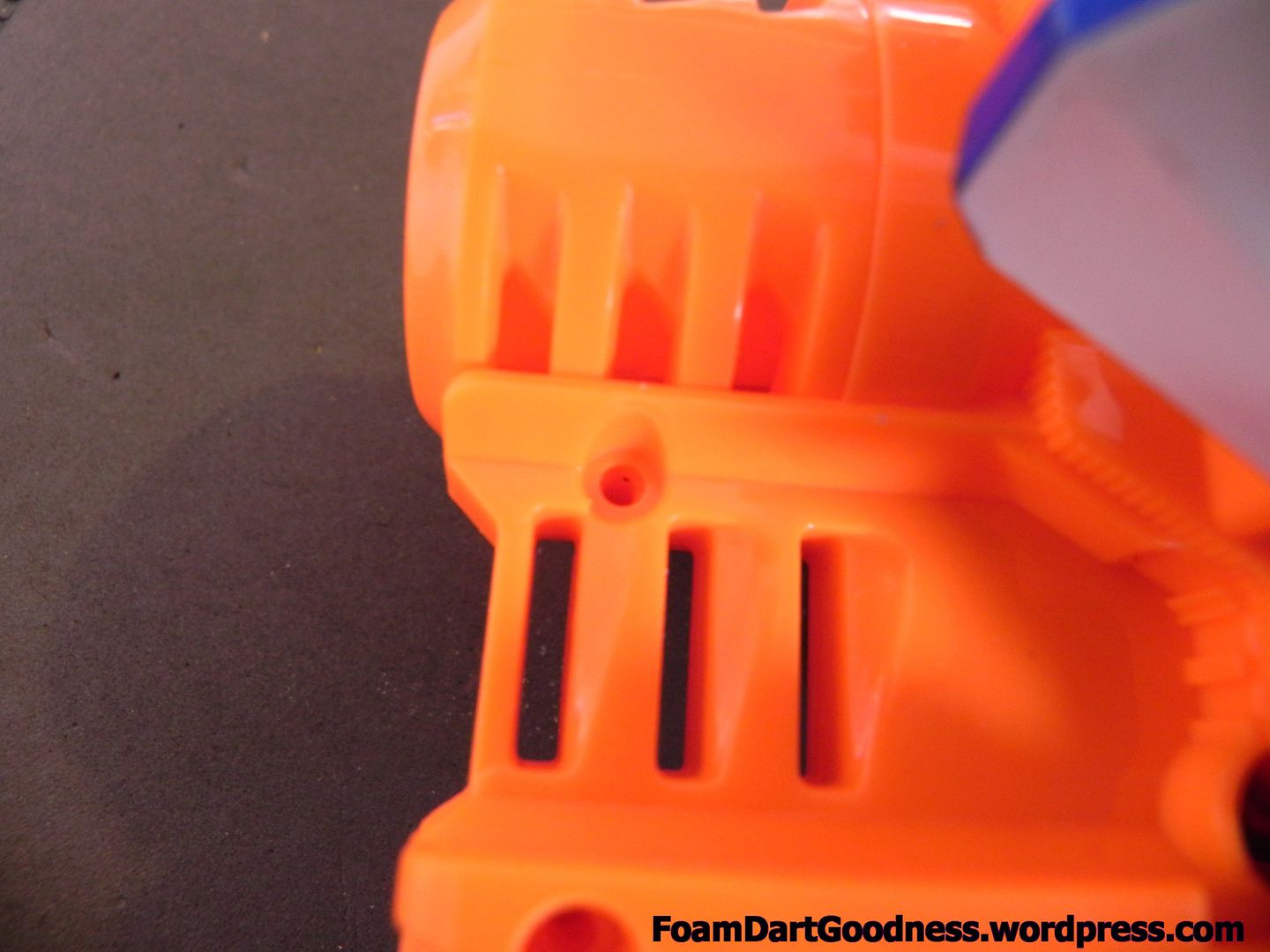 The three medium length ones came from here.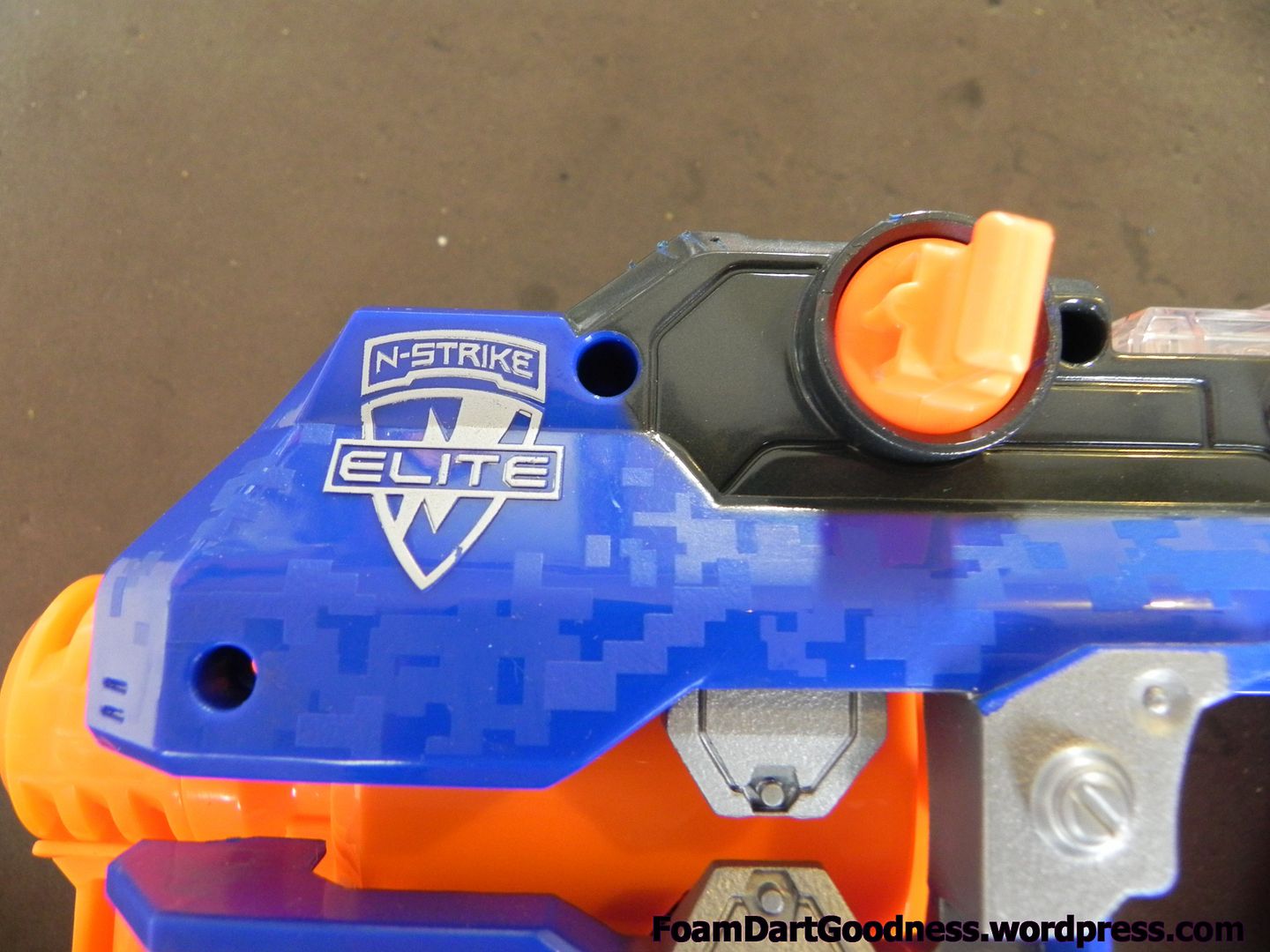 The rest are all the standard length Nerf screw.
As always, take a moment at this point to have a good look around the blaster and try to get an understanding of the internals.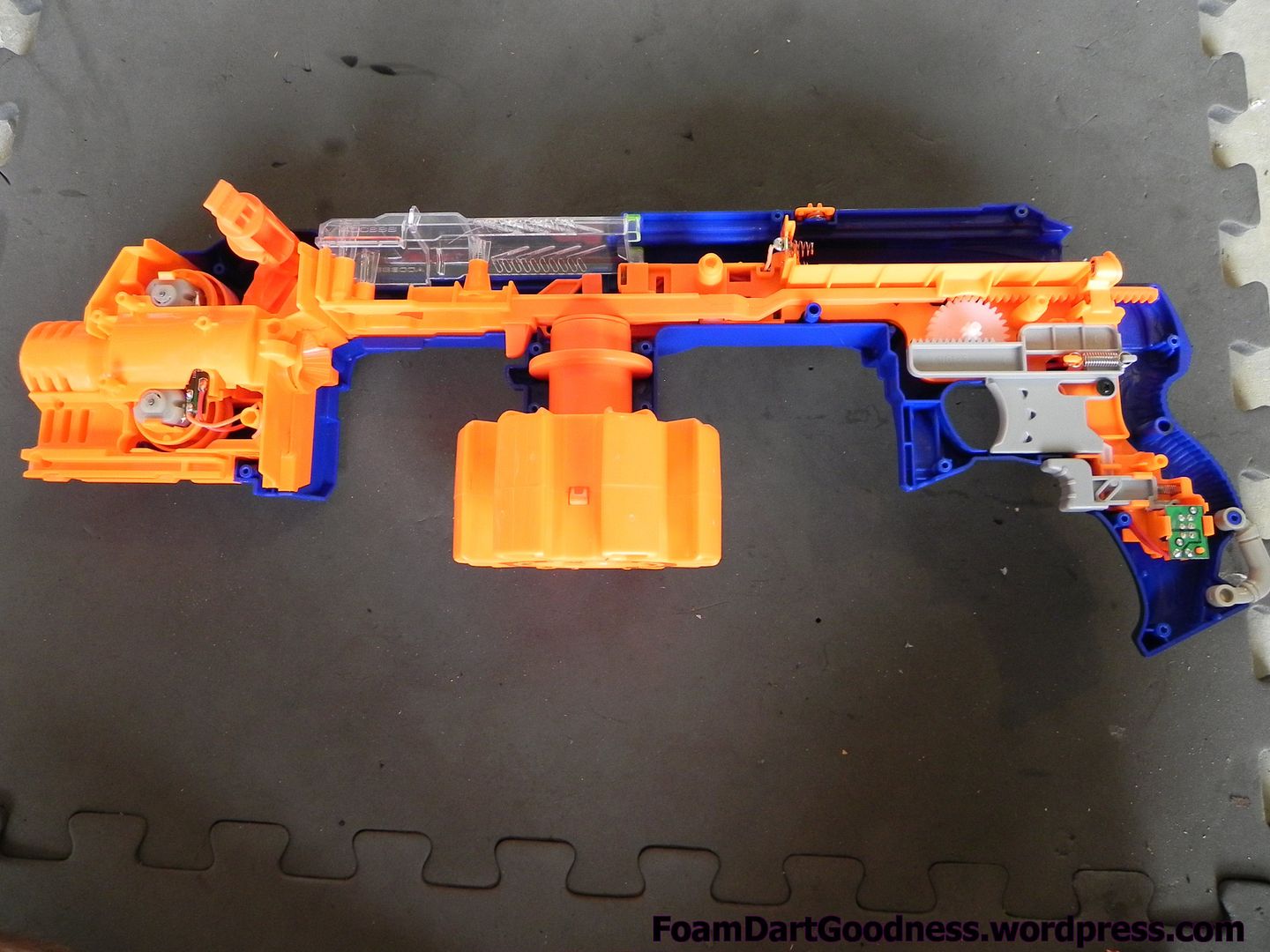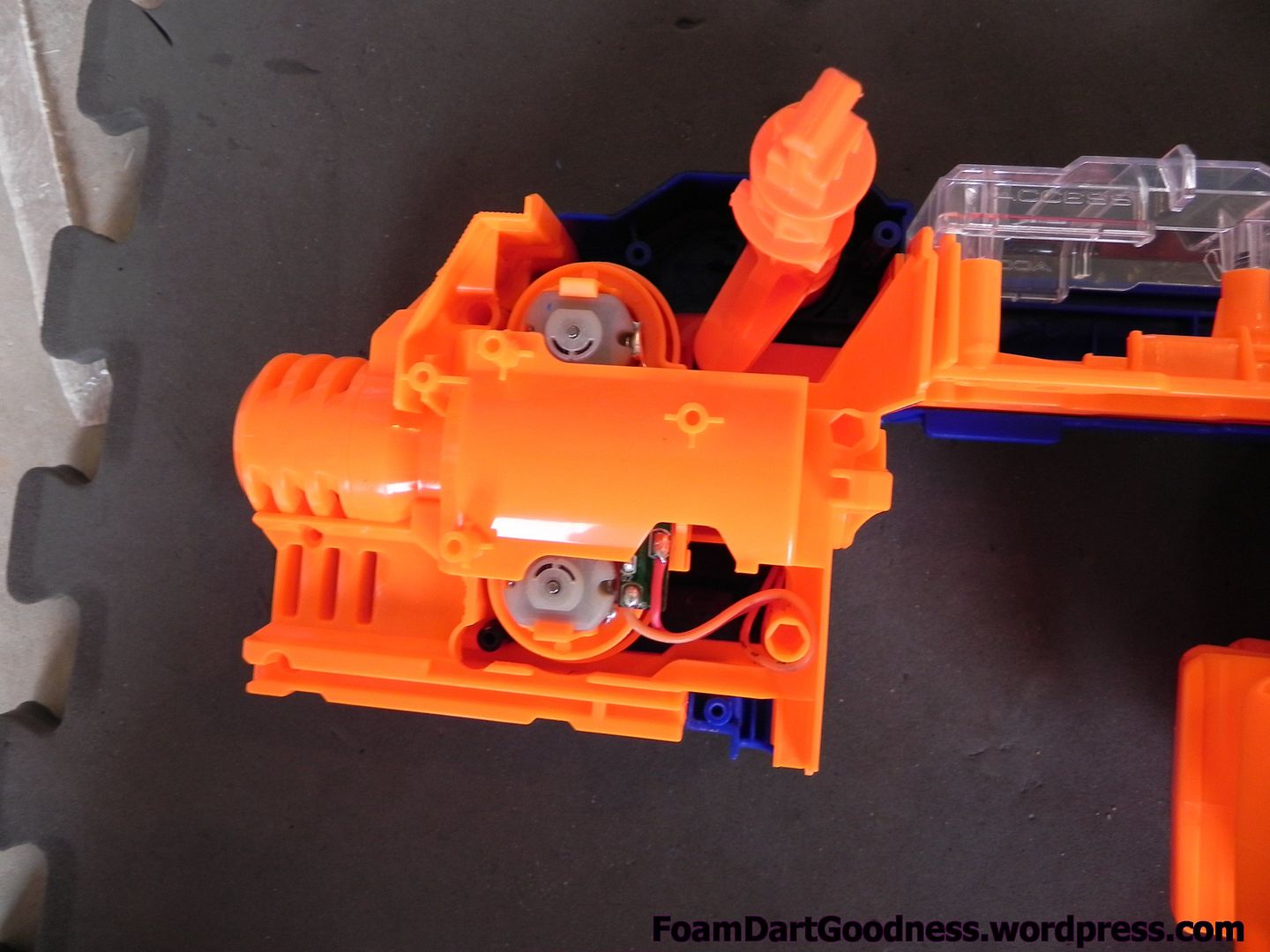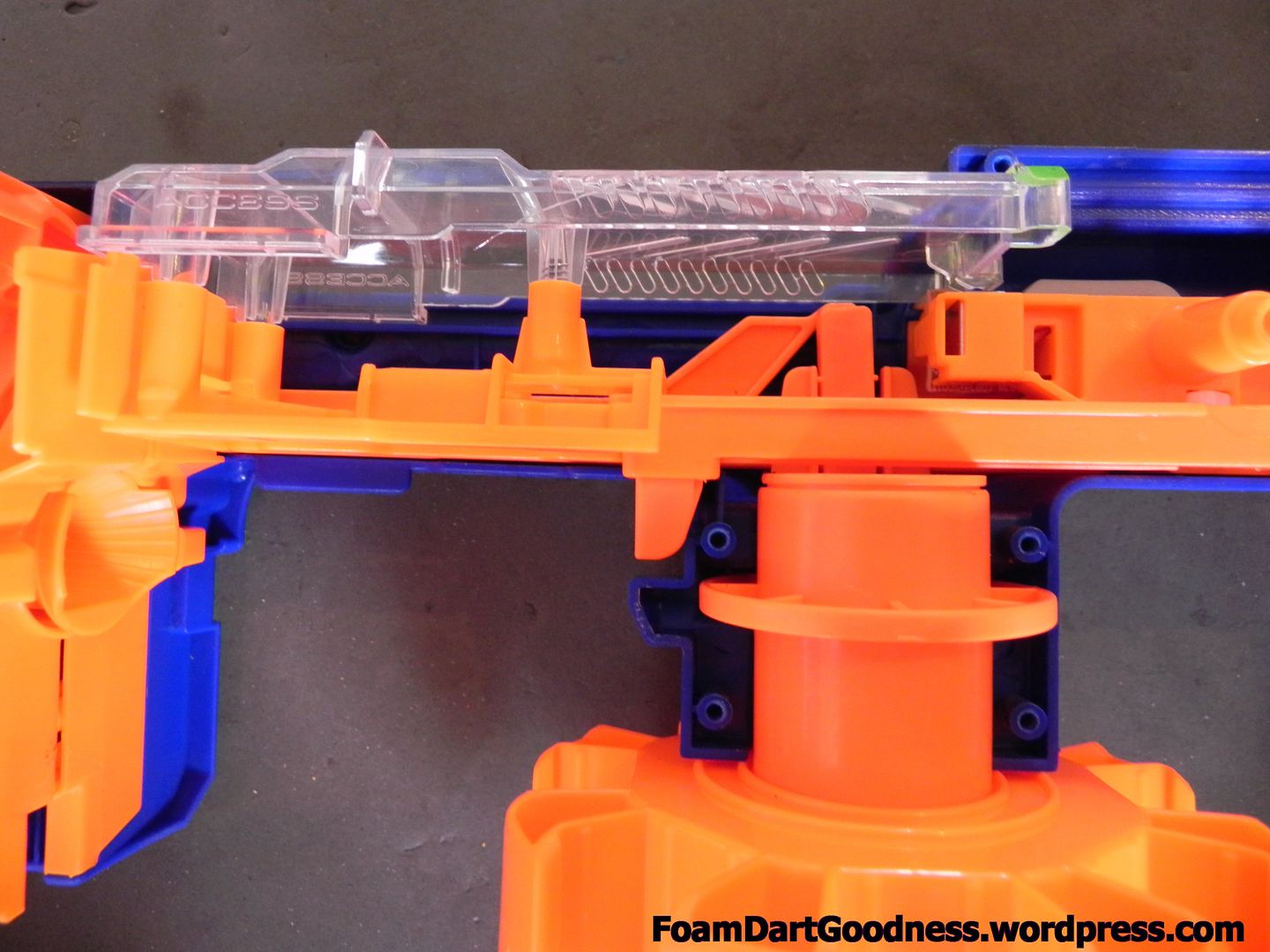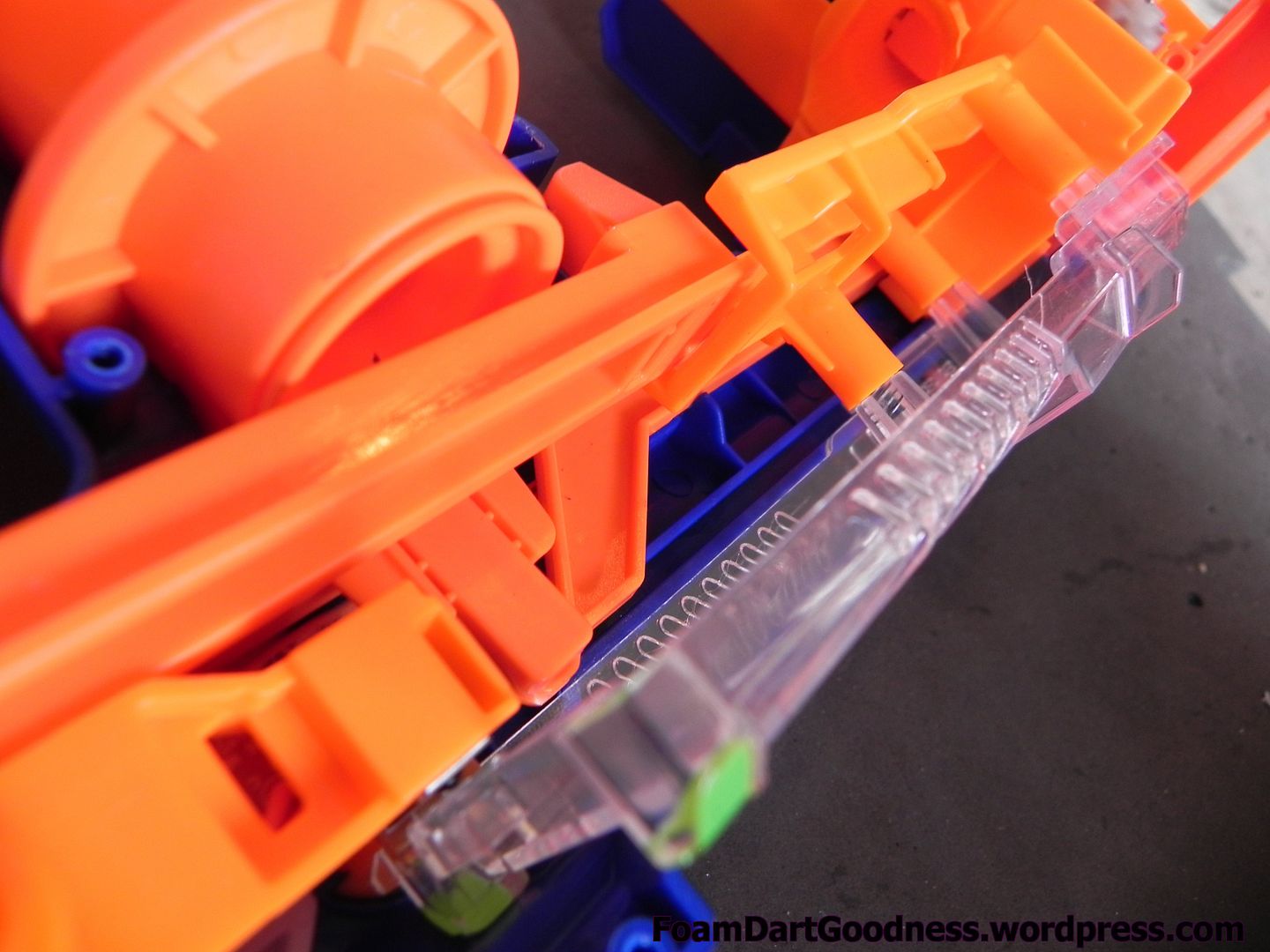 Happy? Good, lets continue.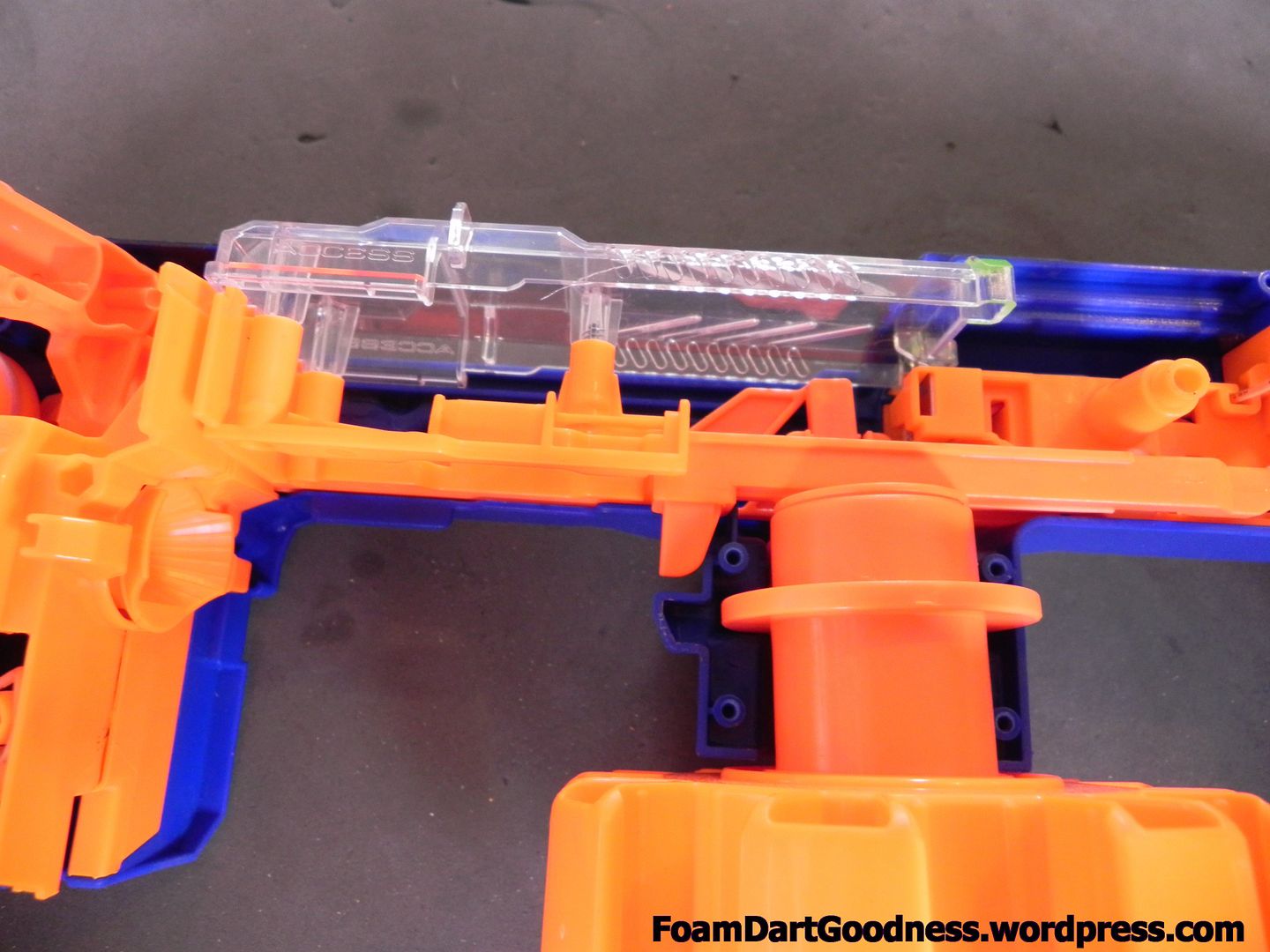 Remove the jam door.
Then the trigger; it's held in by one black screw.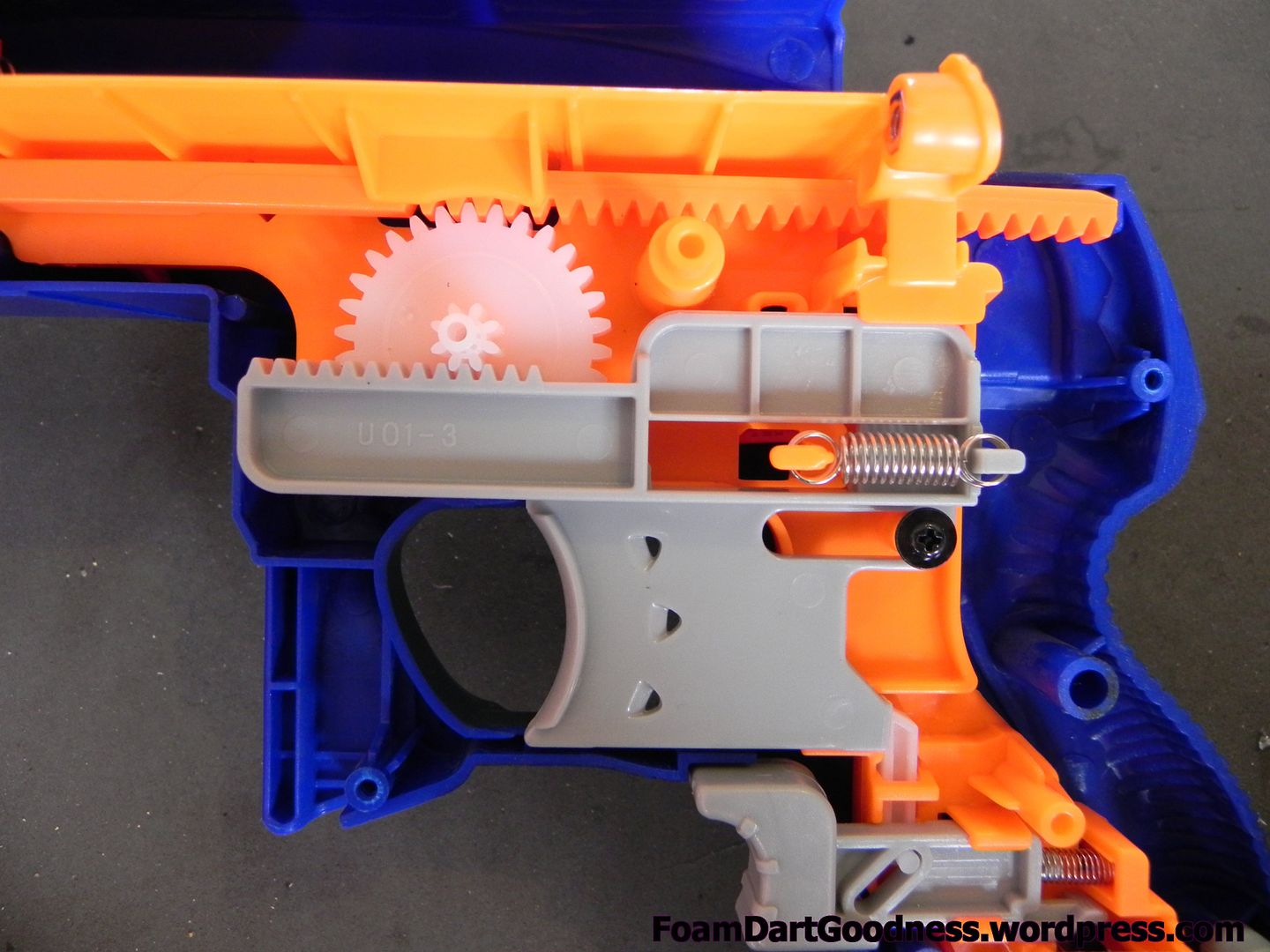 Then the dart pusher bar.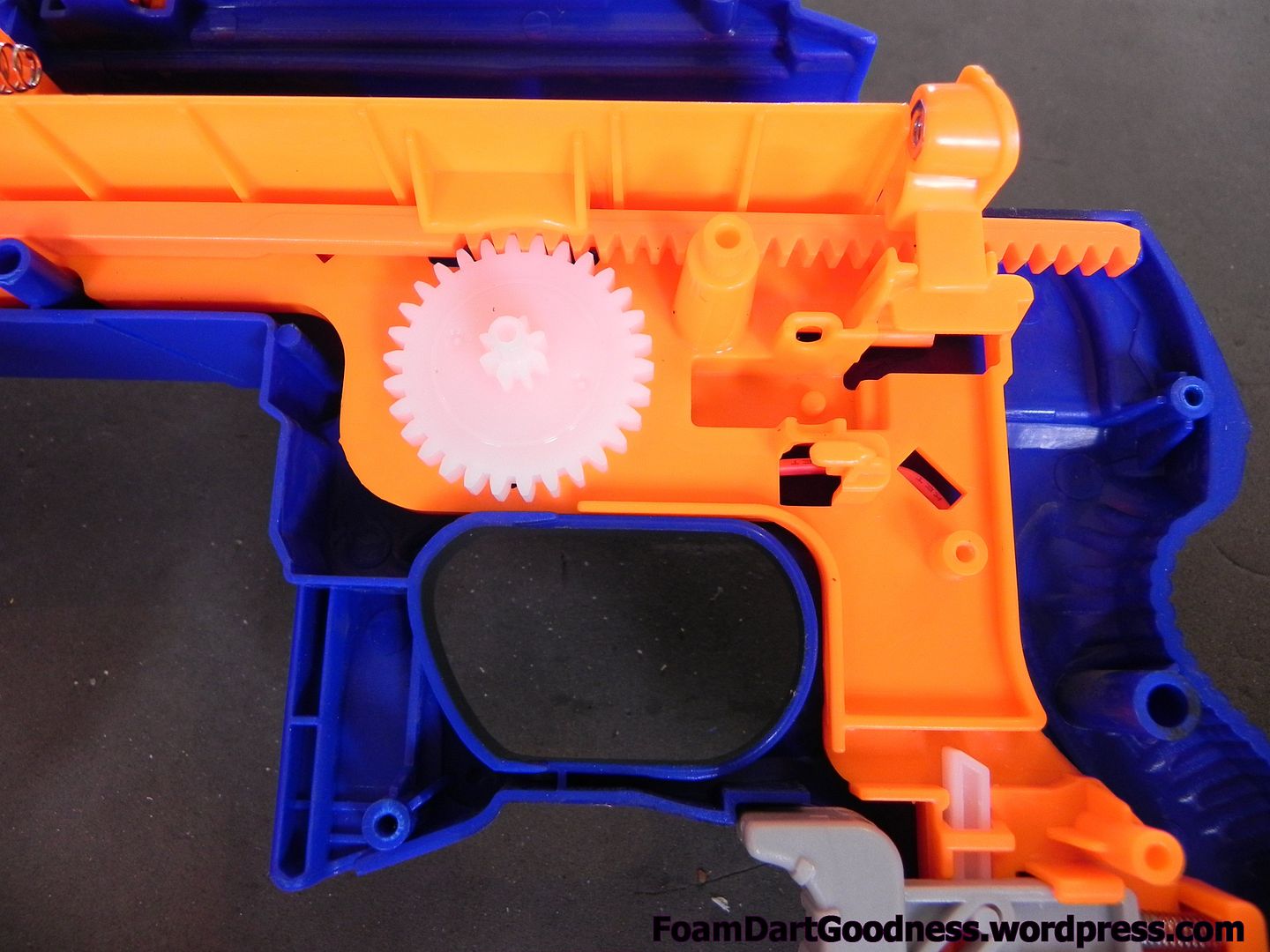 Like so.
Move to the front and remove the clip advancement handle bar.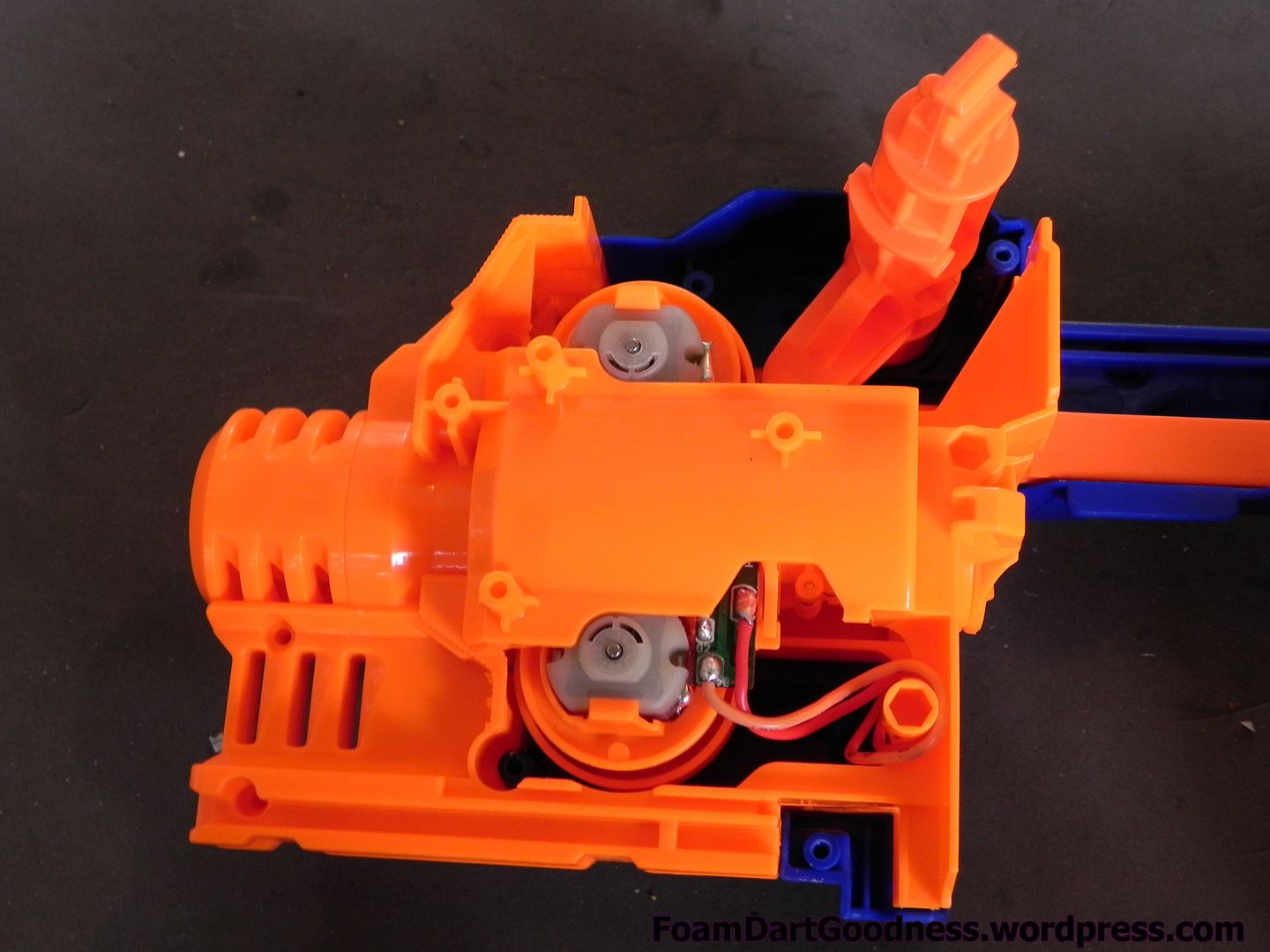 Then remove the motor assembly.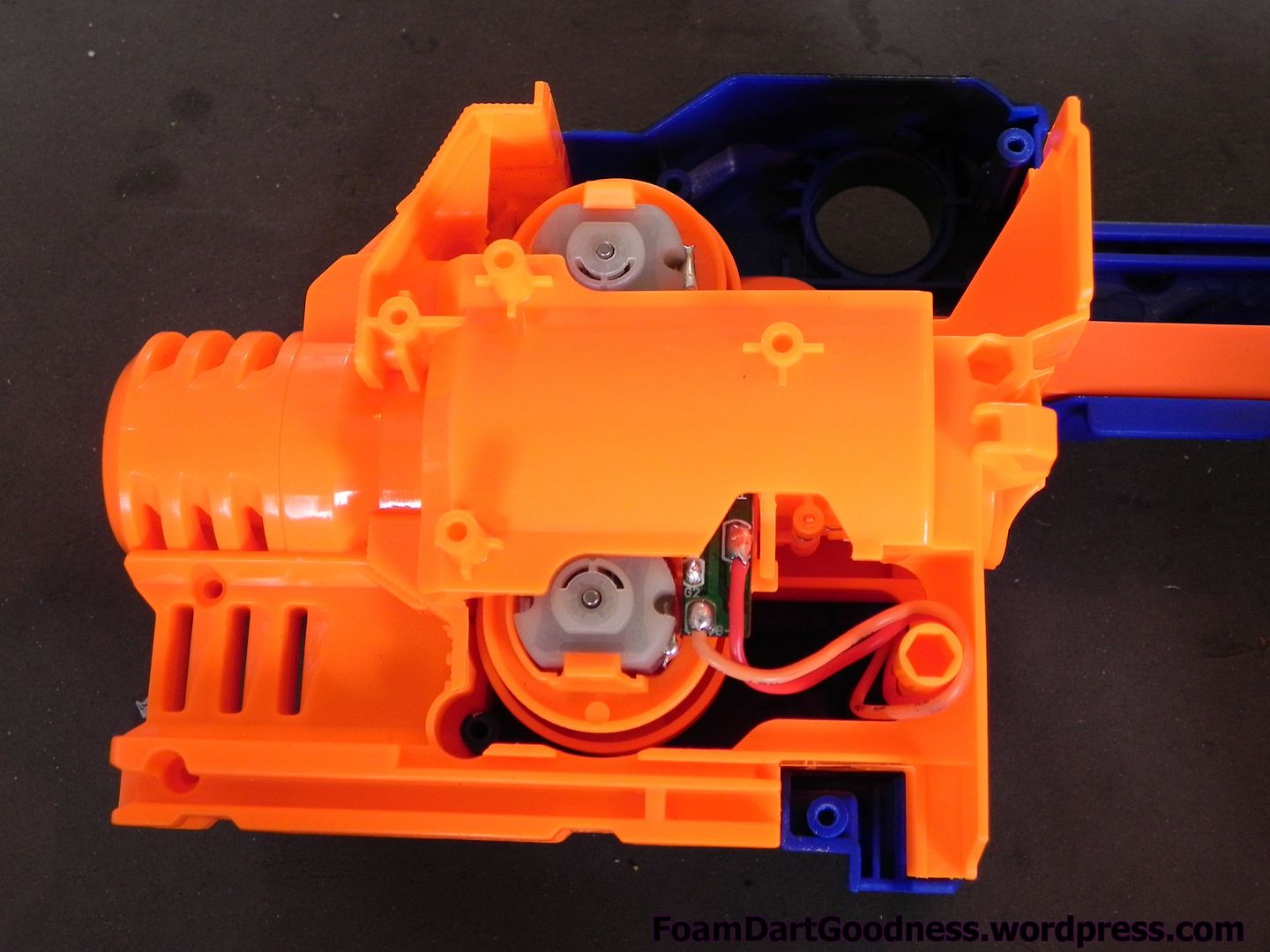 It's held in by one screw here.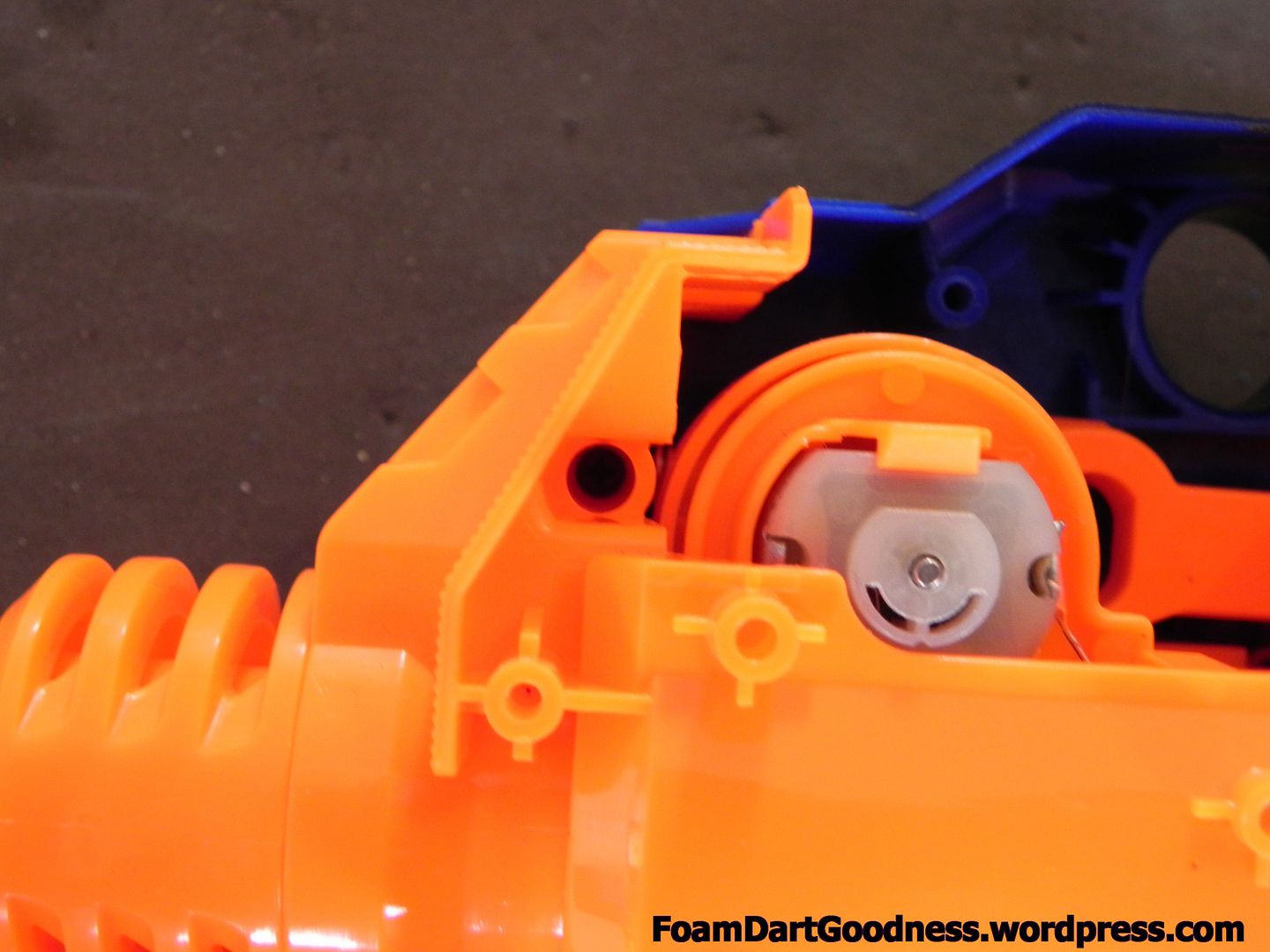 You can then access this bar. Remove it and the rest of the clip advancement assembly.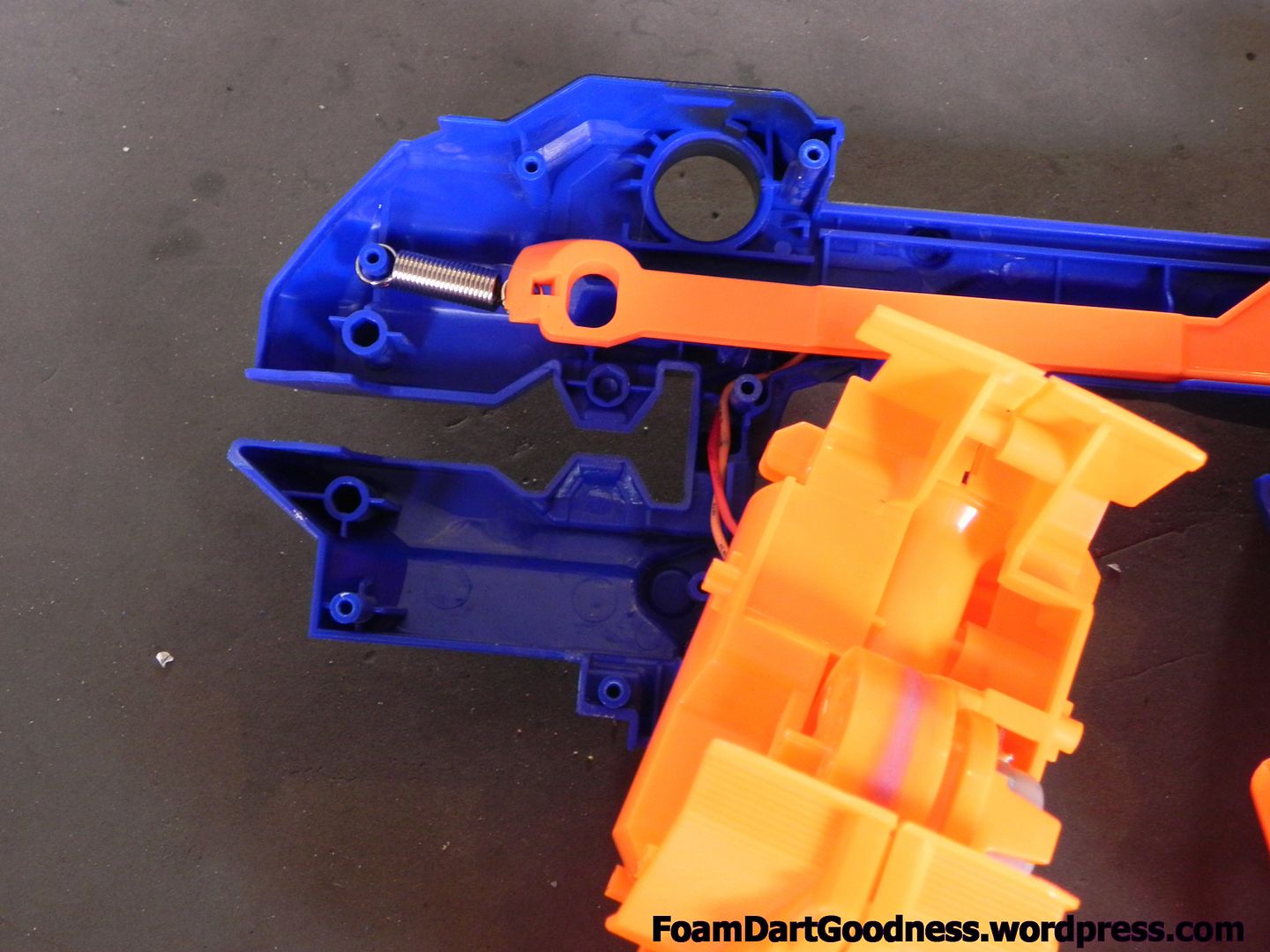 Like so.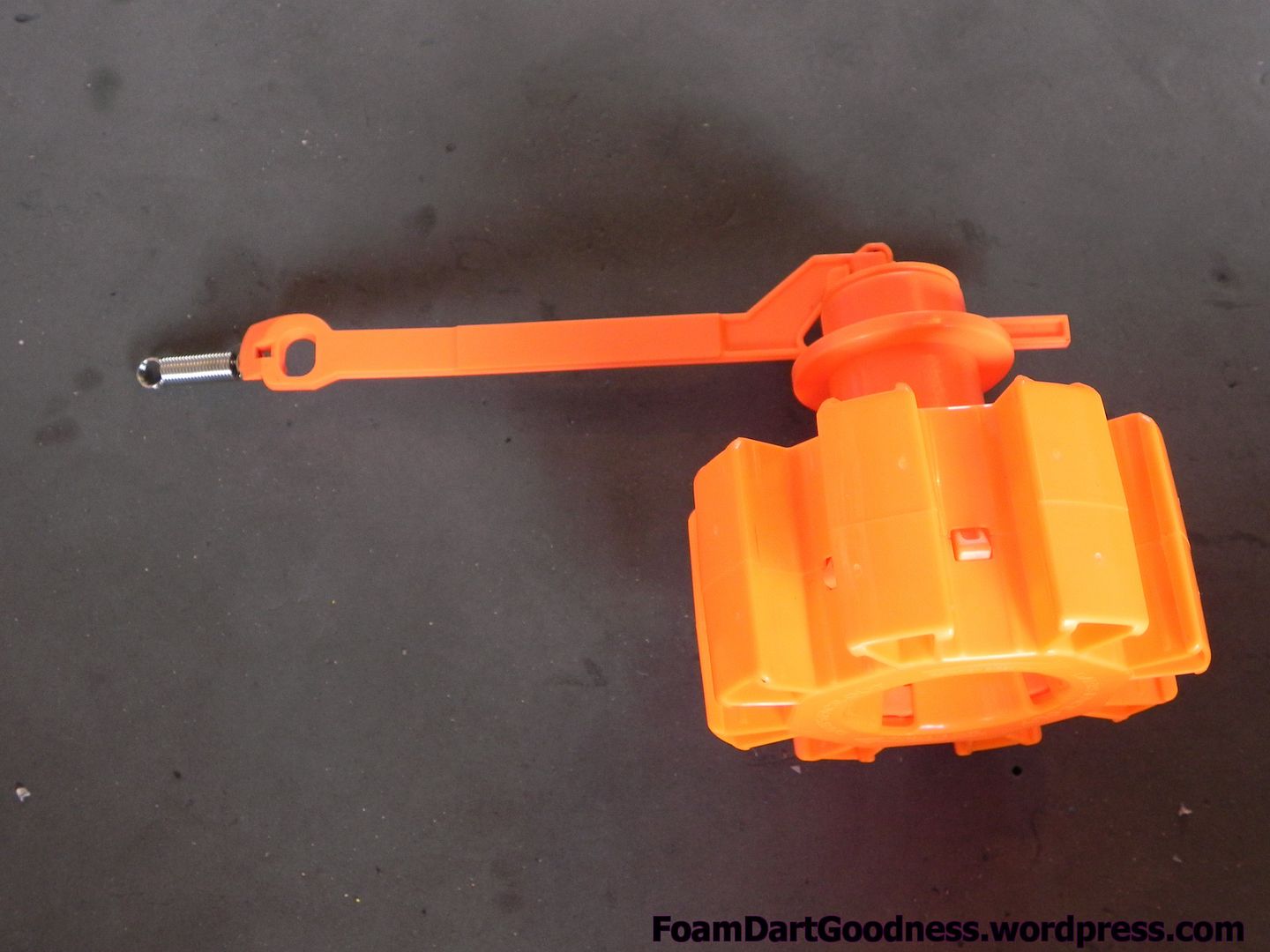 It's held together by this screw; remove it.
Edited by Jeo, 26 December 2012 - 12:57 AM.