First, I want to say that all credit goes to Meaker IV for the trigger design!
This gun is the brainchild of my cardboard nerf pistol, which was a prototype. It is still made of an easy to machine material (particle sheet), and is easy to build.
Again, I did not make templates, but the design is super flexible, and really depends on your personal preference. Enough said, let's get to work:
Parts:
Particle sheet (MDF?) About one (1) square foot needed.
Some 1/8" metal round
Hot-glue
˝" thick cutting board
Small extension spring
A tiny bit of 1/8" Polycarbonate (about two (2) square inches)
Rubber o-ring
And…that's it.
Tools:
Dremal
Dremal bits
Drill
Hot-glue gun
Band saw or scroll saw (you could use a handsaw…or a Dremal)
Sandpaper
(You could really use a Dremal for everything, that is, except the glue)
Begin with…
A properly adjusted camera: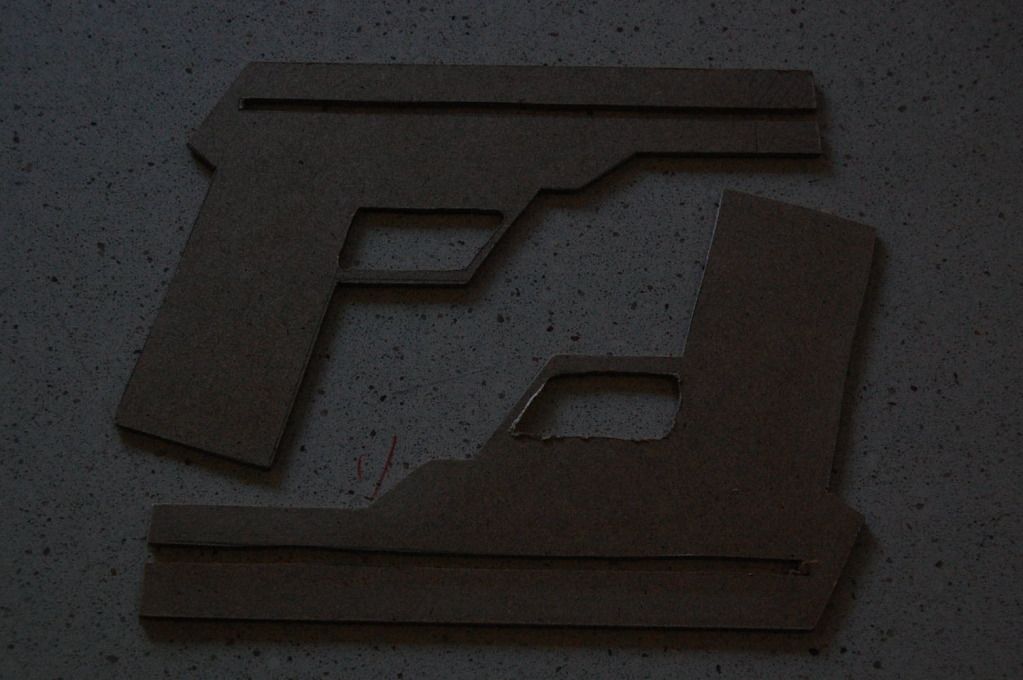 In all seriousness, you need to cut out something which looks similar to the panels pictured:
Next, you will need two Polycarbonate scraps which fit on the end of the gun: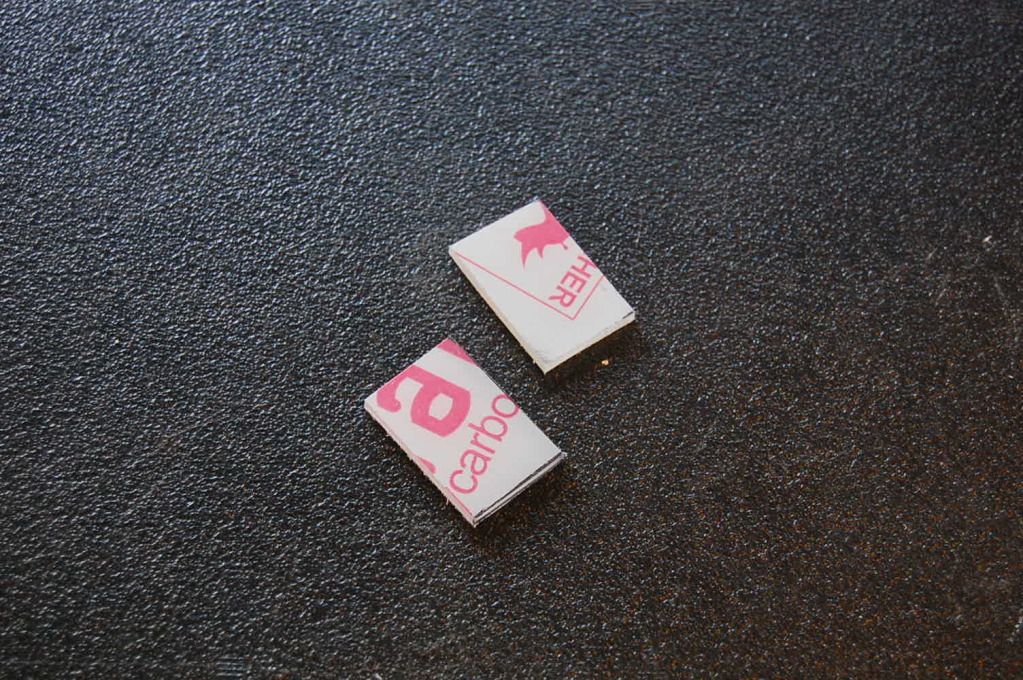 Glue the aforementioned Polycarbonate pieces to the front of the body panels: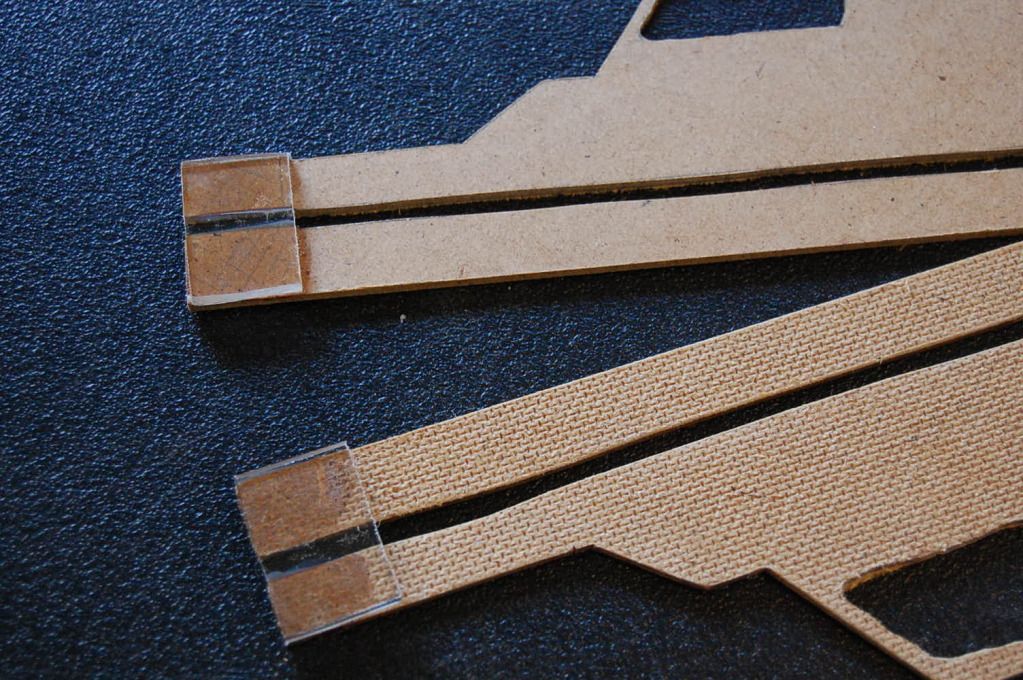 Now, cut your o-ring into sections which fit across the long edge of the Polycarbonate:
I did not get good pictures of the catch, but it is simple:
Here is another picture:
Next, you need to cut out the trigger. DO NOT CUT OUT THE CENTER SLOT!!!
Test-fit the trigger and catch:
Now, add the barrel parts. The pieces need to be just over ˝" wide, as well as ˝" away from each other:
Next, add the trigger guide, and the support beam:
Add the second trigger guide:
Connect the 1" long section of particleboard as shown.
Place a bead of hot-glue in the spot pictured: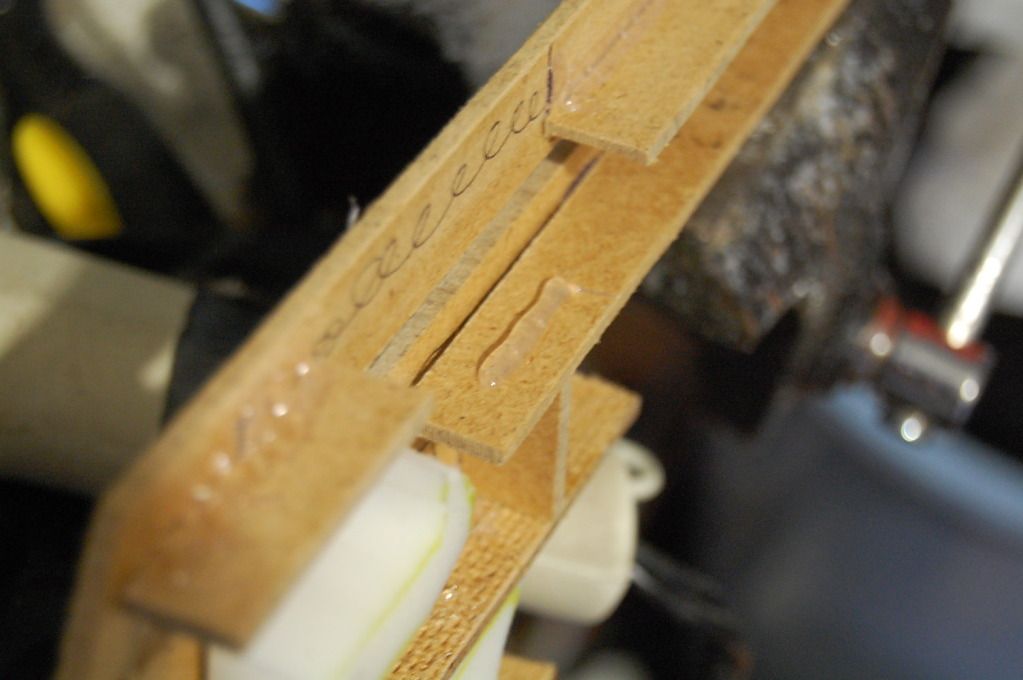 Here is how the trigger/catch should work:
Glue on the second body panel:
Cut a 1" long section of 1/8" metal round; and notch the ends: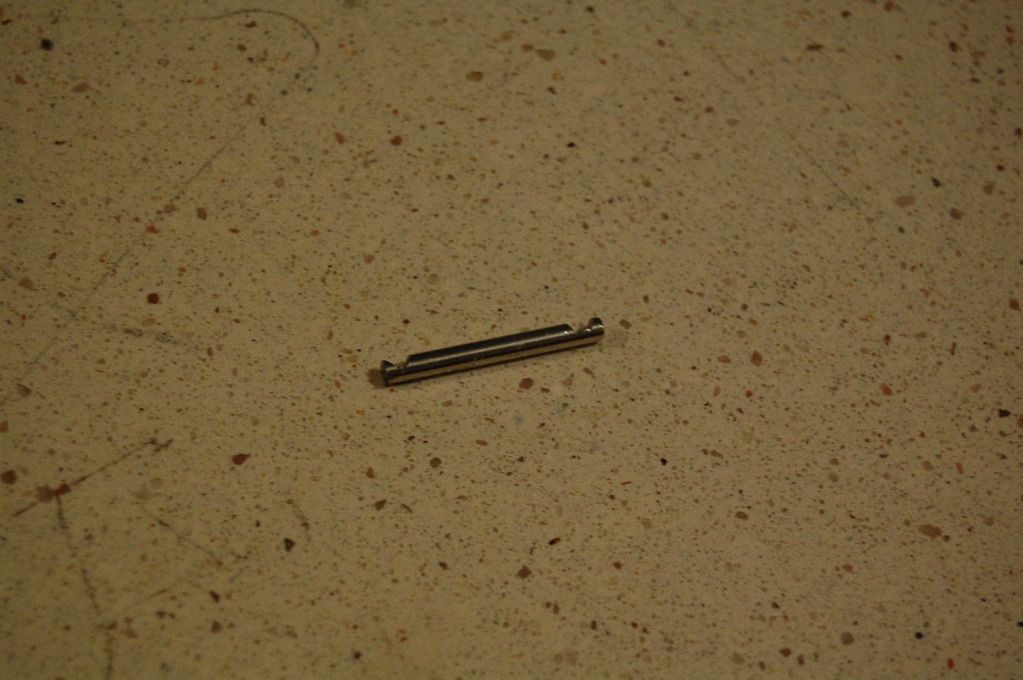 Put the rubber band(s) on and you are done:
You load the darts from the top: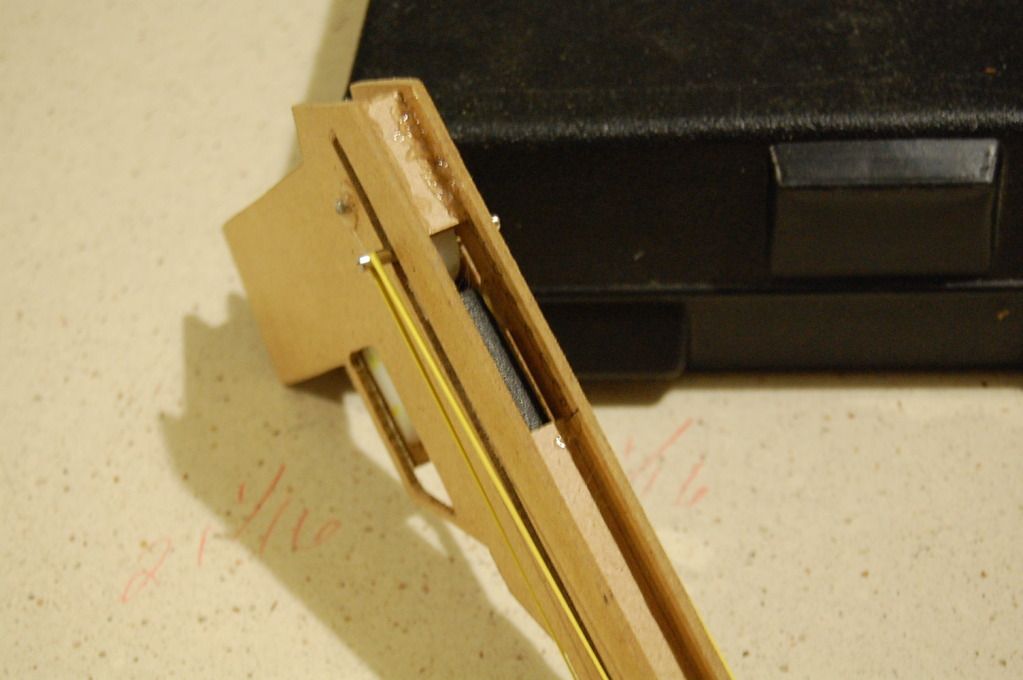 Questions? Comments? Flames?