I found a Lanard scatter blast at my local Walmart
after peeling away the foam shell I realized two things:
-The effective barrel length is really short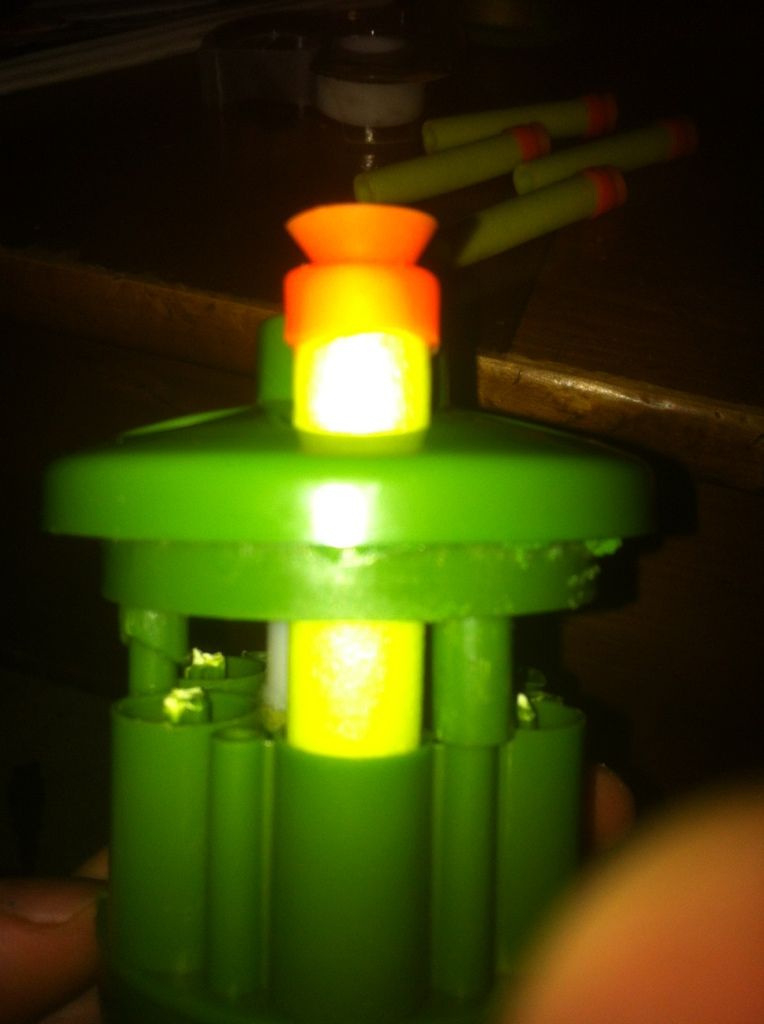 -The trigger/safety system is obnoxious
First, the trigger. It's a lot easier
there is one screw at the end of the grey trigger (you may have to remove the black foam pad on the tip)
I have an assortment of springs that I got from Tractor Supply Co. (I highly suggest it, there are some good catch springs in there)
to fit the springs trim the guide rails for the safety slide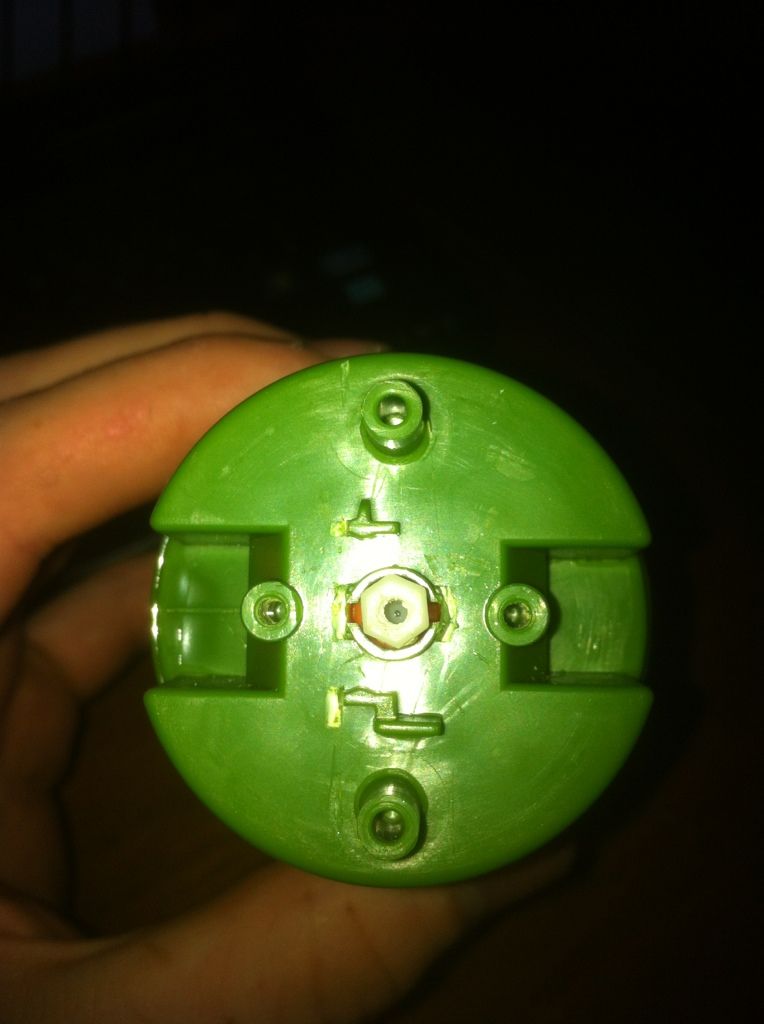 and then put the spring on and screw it back together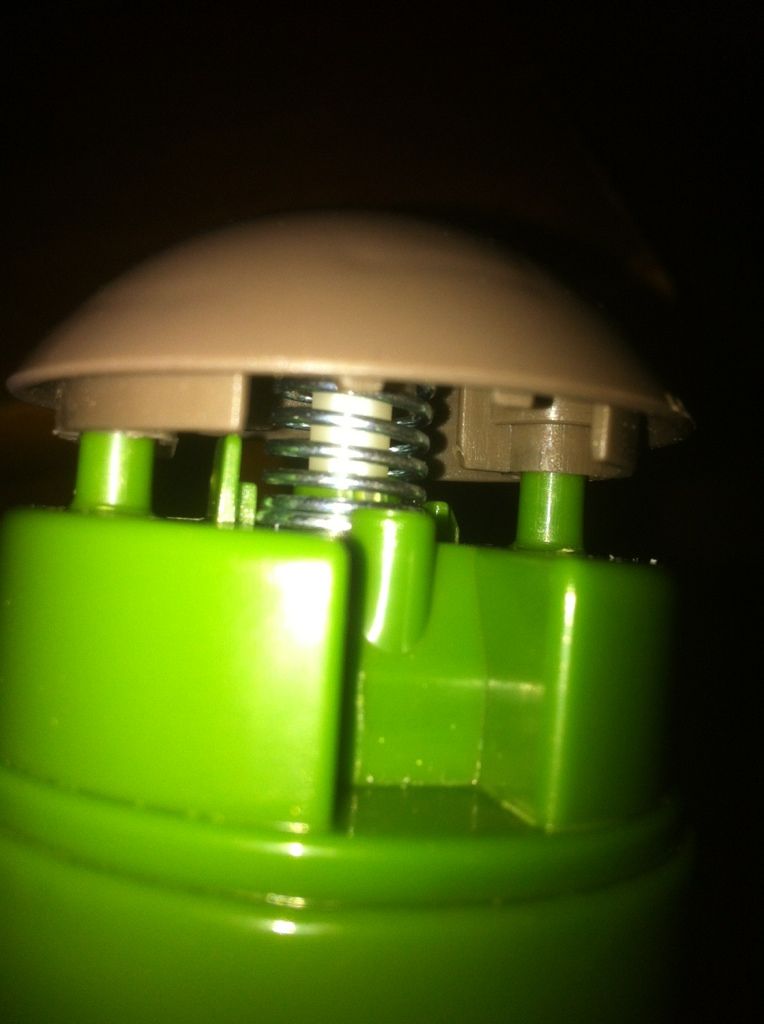 and secondly, the barrel length
you will have to remove the back half of the pump handle to work on this part. the plastic piece on the end just pops off (just clipped in not glued)
the screw is at the bottom of the part you just opened up
cut the three rods holding the top plate onto the air tank (don't worry about neatness everything will be cleaned up, or ignored later)
widen the 6 holes in the top plate so that the CPVC (or whatever your chosen barrel material is) fit through it
on the tank cut the barrels at about half a centimeter from the bottom (about where my thumb is in the picture)
epoxy putty the barrels into place (I used 3 inch barrels here). you might need to have the top plate in place to make sure they are straight.
when the barrels are dry blue the top plate back into place as well (I didnt measure, I just put everything into the foam shell and glued it wherever it sat)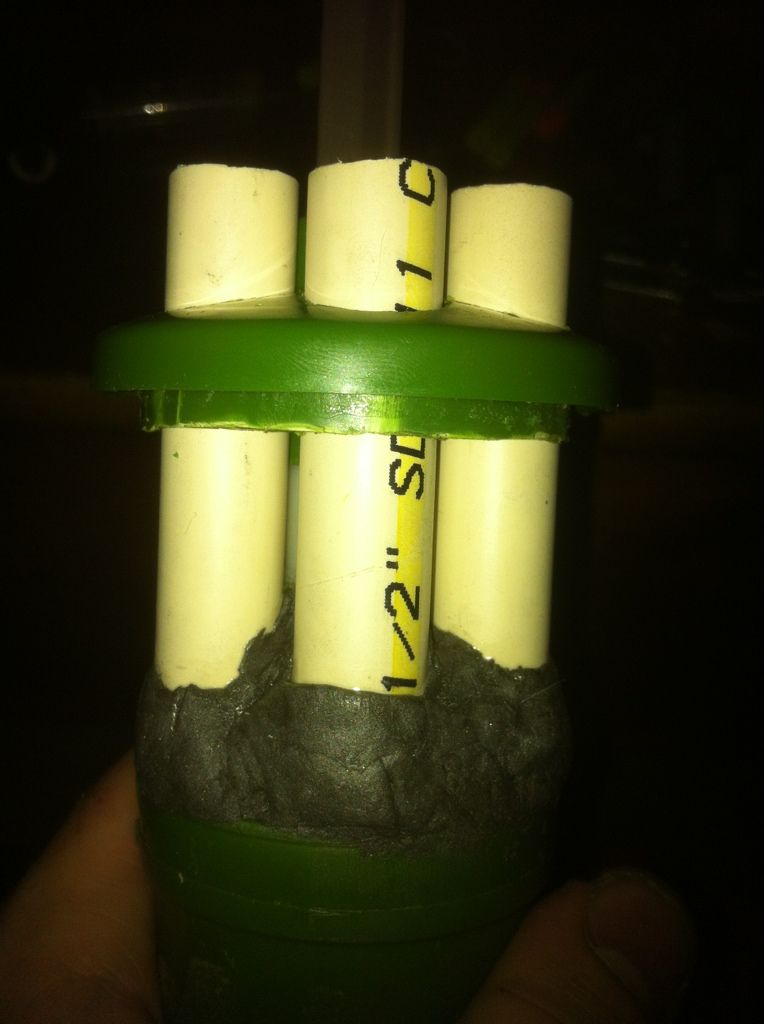 The actual spread was unaffected however, now 12 stefans shoot out instead of 6 darts (better odds of hitting something)