In this guide I will be showing you how to make your own plastic taps, or thread makers. We all know the terrible feeling when you drill a hole in one of your guns and start to put a screw in, only to find that half way through, you have cracked the plastic. One option would be to drill a slightly larger hole, but that can compromise strength. The other option would be to tap the hole. Unfortunately tap and die sets are quite expensive ($80), so I wanted to find a solution. First, what is the difference between a tap and a screw? A tap has a groove along the side of the thread, so that when you screw it into a hole, the edge of the groove cuts out the thread and the debris piles up in it. How is this different from a screw? When you screw in a screw, it simply pushes the plastic, since there is no way to cut. Soft plastic generally does not need tapping, as I will show you. But hard plastic does. (most of the time)
Here is soft plastic. (PVC)
Here is a harder plastic, with the same screw, same hole. (Plexiglas)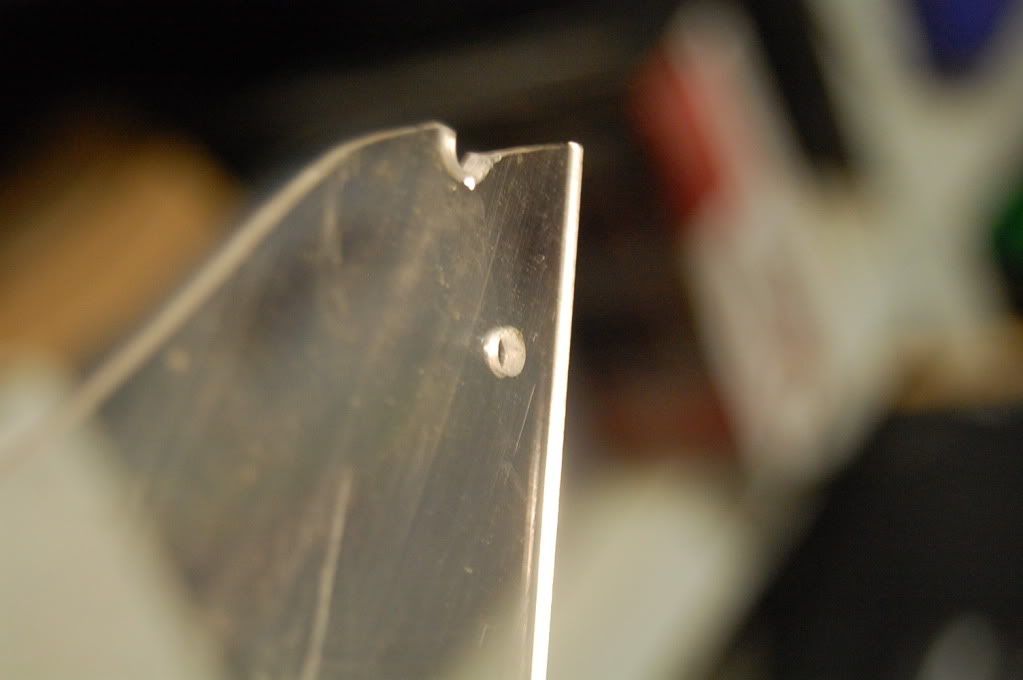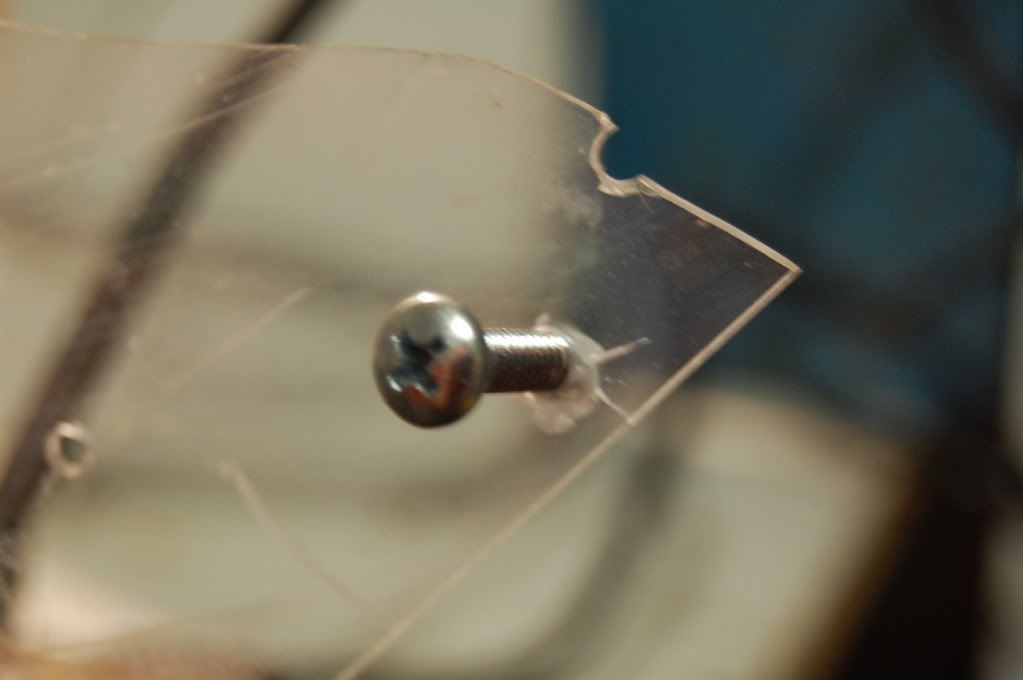 Here is my solution: make your own taps. These taps are not for metal.
You will need only two tools:
Dremel (with metal cutting disc)
Clamp (or pliers)
Materials:
Any size screw you want to make a tap for.
Put your screw in the clamp/pliers.
Take you Dremel and cut a vertical groove along opposite sides of the screw: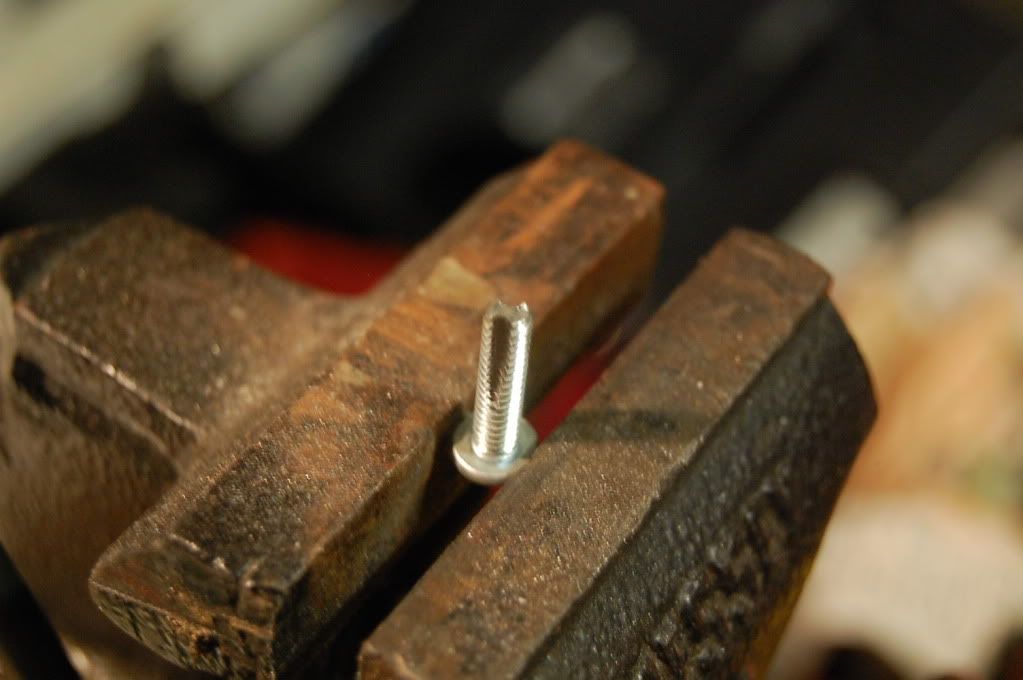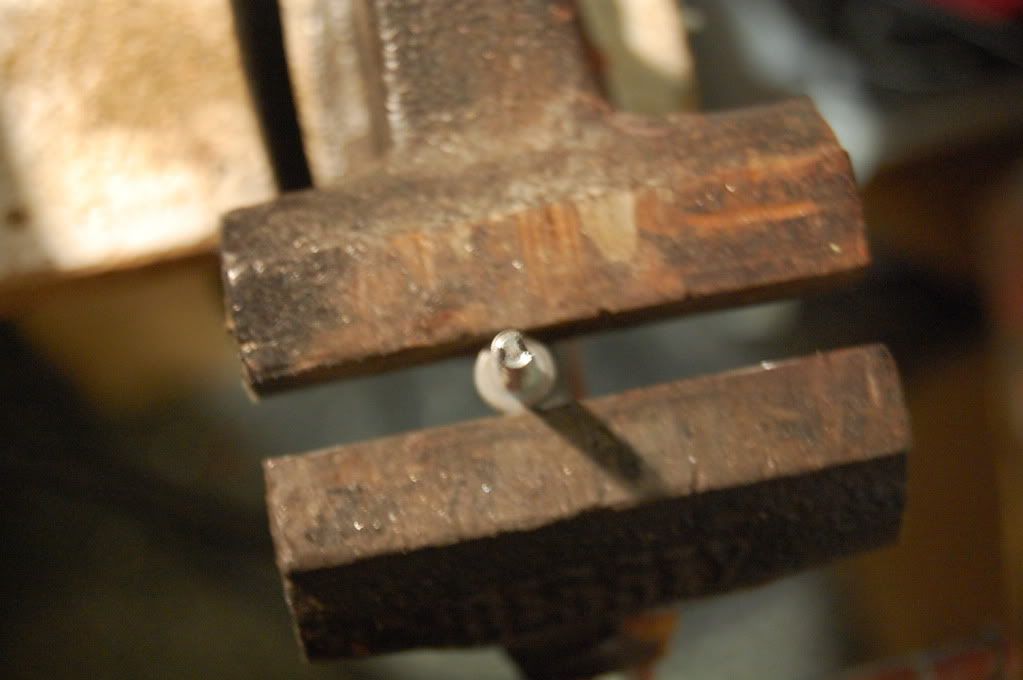 Here is how it works: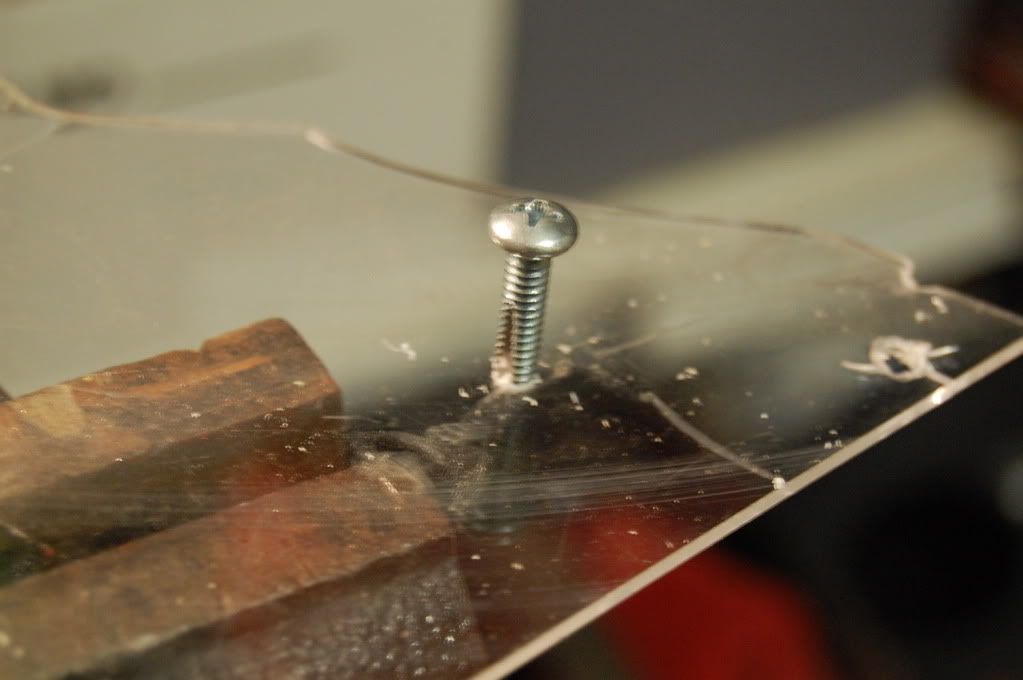 Although it is hard to see, there are now perfect threads inside the hole.
And thatís it! You can do this with any screw, so you could potentially make a huge set for only a few bucks.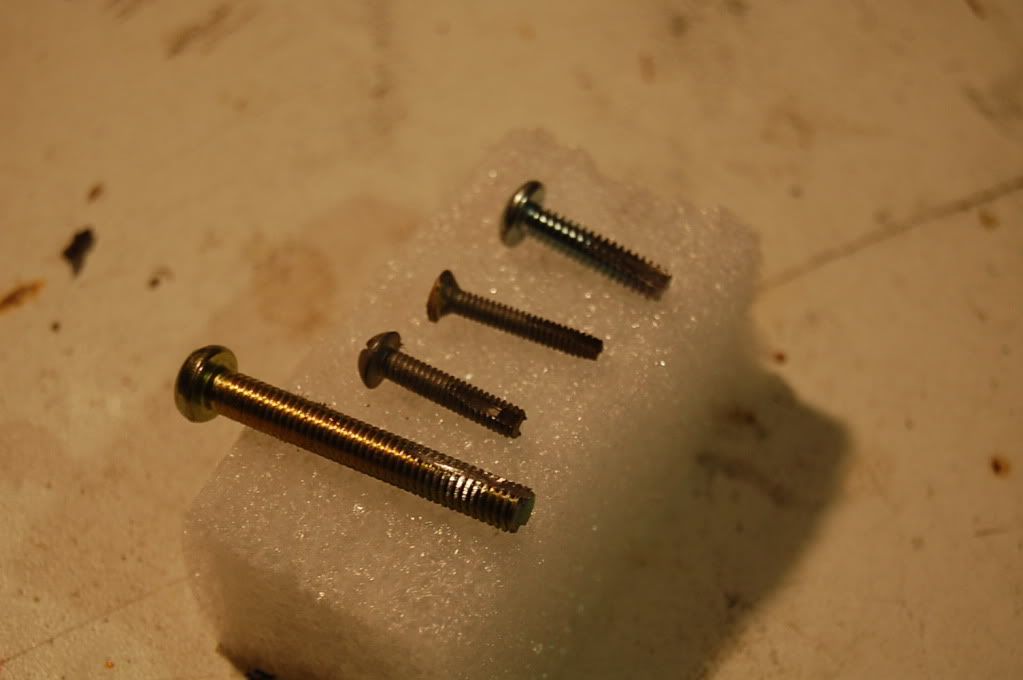 Edited by hamoidar, 24 March 2012 - 09:43 AM.