A while back Langley put up a notice about posting from mobile devices. That might discourage some people from posting from said mobile devices; but never fear! If you own an iDevice, you can equivalent (or maybe even better) posts compared to desktop users, with extreme ease.
Supplies
-- iPad, iTouch, or iPhone
-- Camera Connection Kit (
http://www.amazon.co.../ref=pd_sim_e_1
)
-- Photobucket for iPad, or iTouch/iPhone
-- Wifi Connection
Okay, if your device doesn't have a built in camera, or you want high quality images, you'll need one of these doodads. Basically, it's a card reader that attaches to the 32 pin connecter on the bottom of apple devices.($3.51 from Amazon)
Download your Photobucket app, for whatever device you're using. I use an iPad, so I download the iPad version.
(screenshots are sideways, sorry about that)
Connect your card reader, and your camera to said card reader.
Open Apples preinstalled Photos app. (give it a second to load)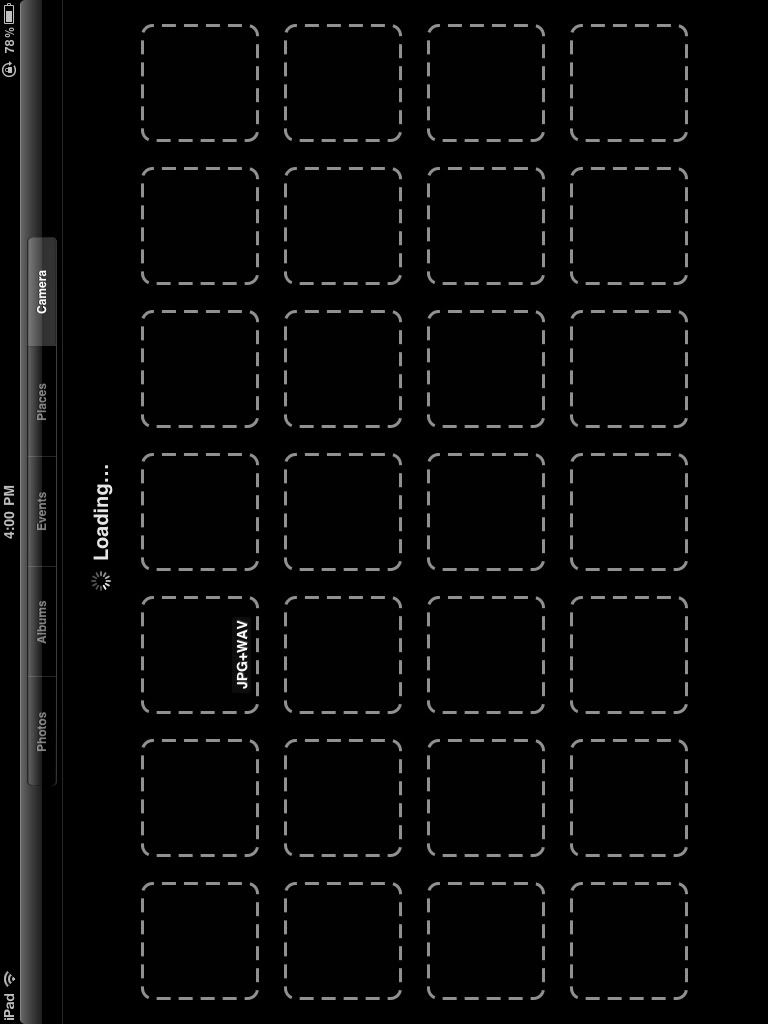 If you see photos with green checkmarks, that means that it has been already imported. Tap the photos you want to be imported, and they will be checked blue.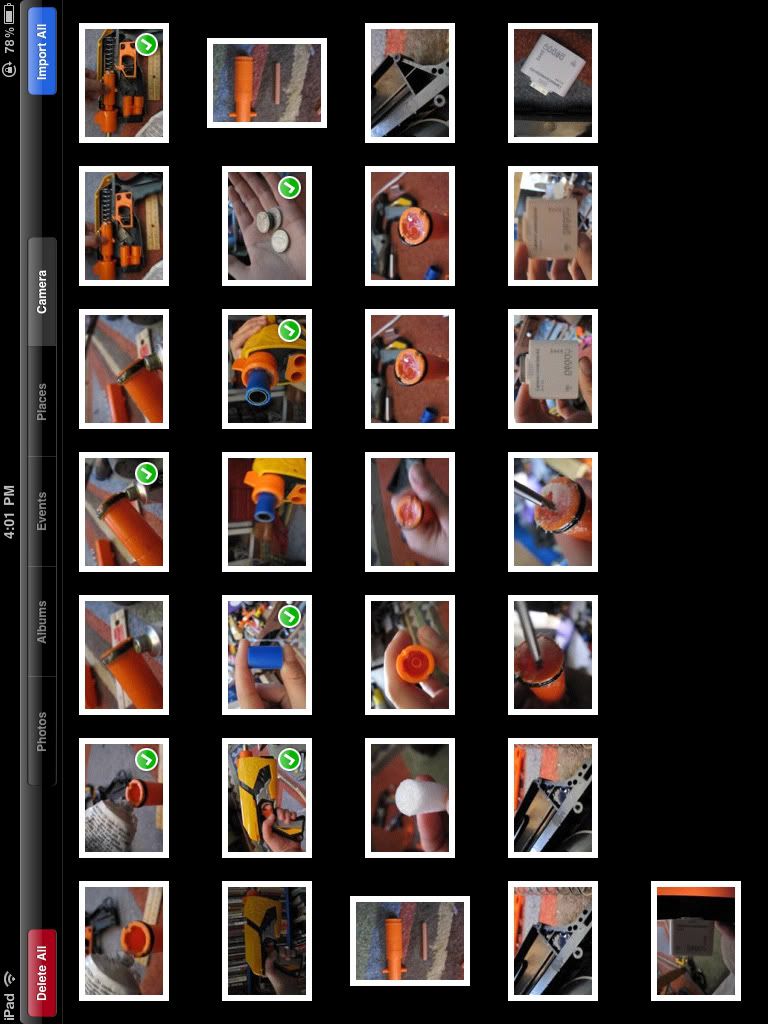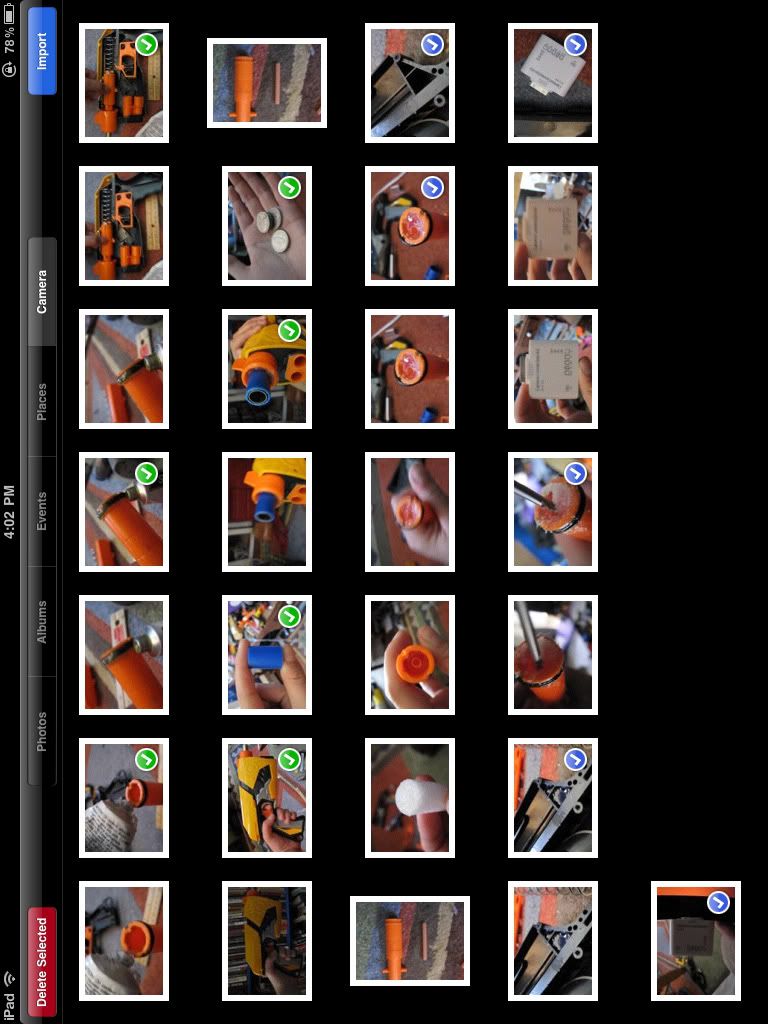 Now click import. A window will drop down, giving you two options. Import all or just selected. Choose selected (unless you want all of your photos imported)
Let it finish. When it's done, it will ask you wether or not you want to keep the imported photos. I chose yes. Now go open your photo bucket app.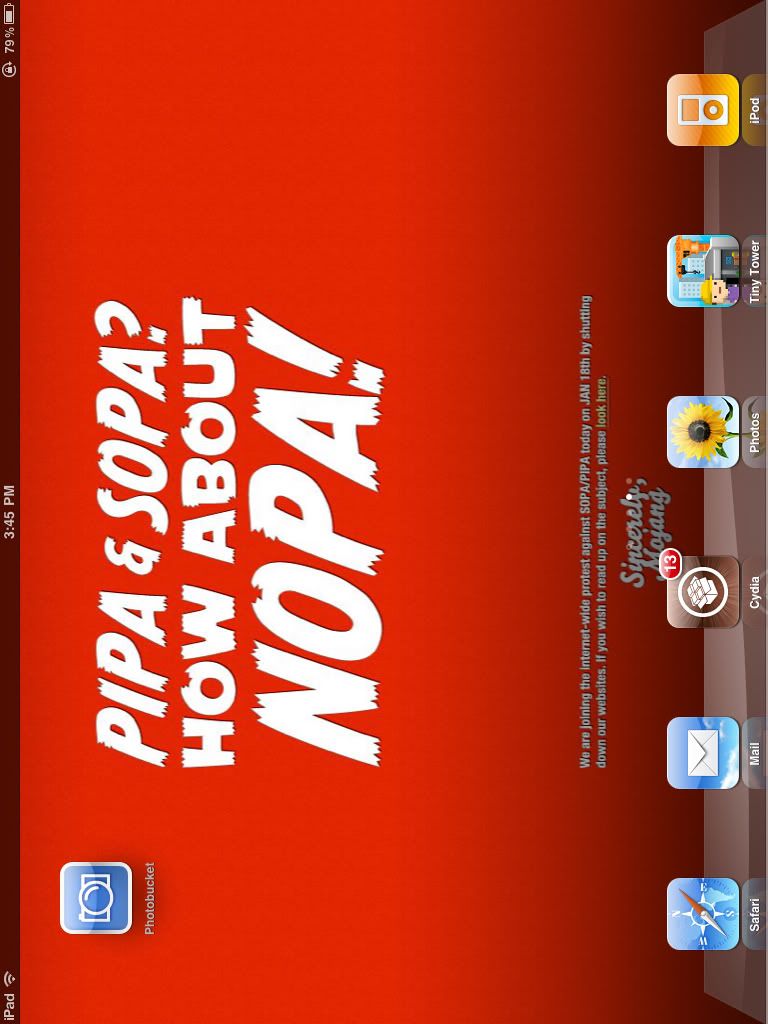 You will be sent to the homepage. Click my albums, on the bottom of the screen.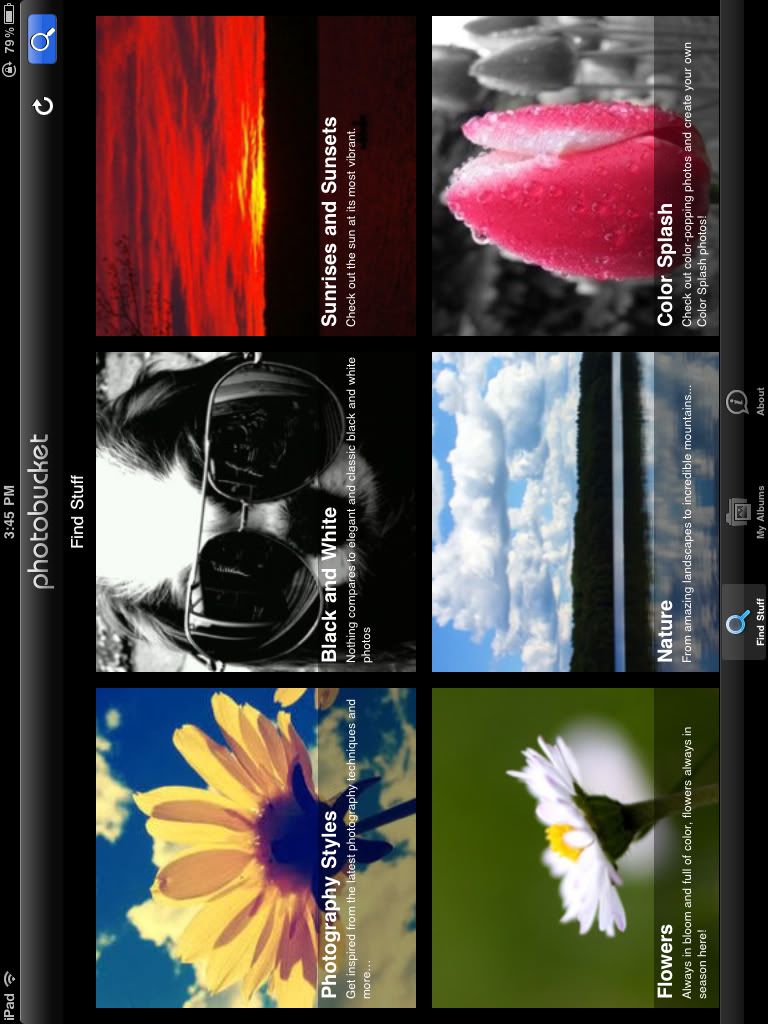 Now click that arrow at the top of the screen.
Then just select the photos you want to upload, and wait for it to finish.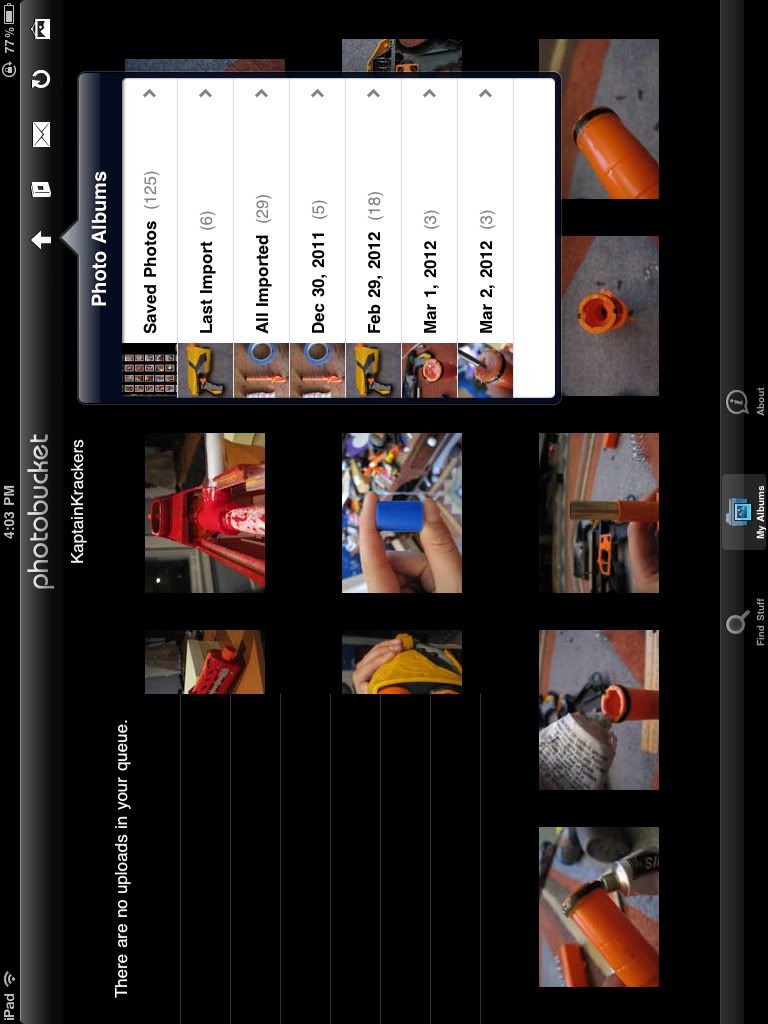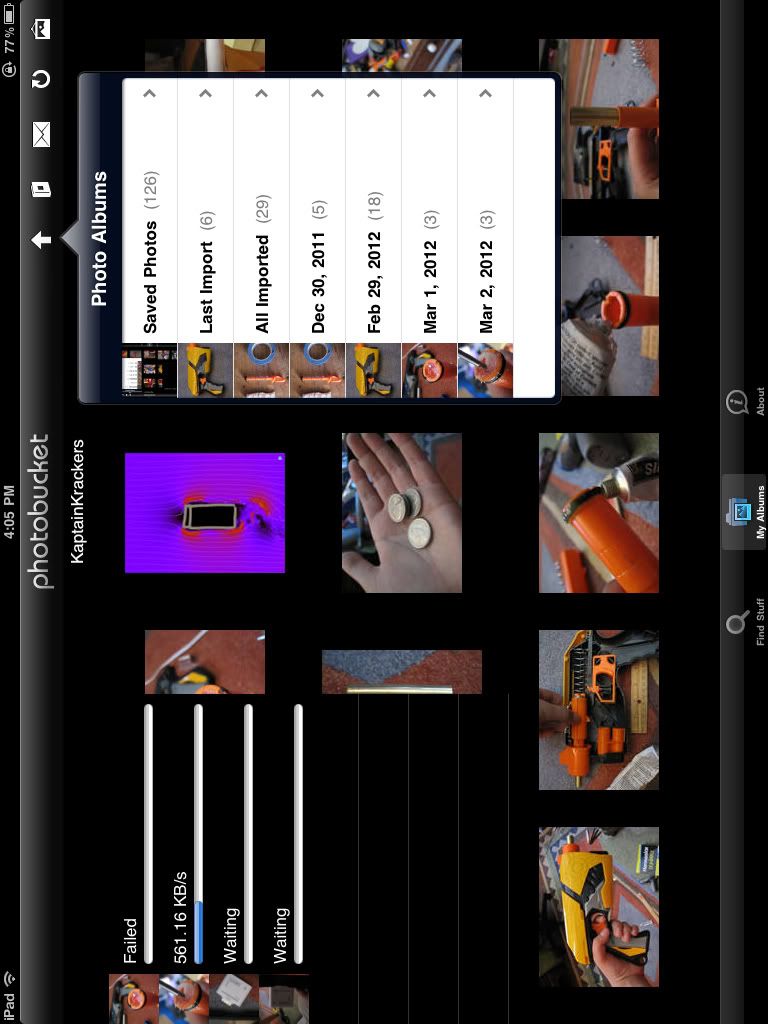 Done! Now all you have to do is add it to your post. Start by clicking on the photo you want.
Now click the chain link at the top.
NerfHaven uses IMG code, so click on that option. It will say it is copied to you clipboard.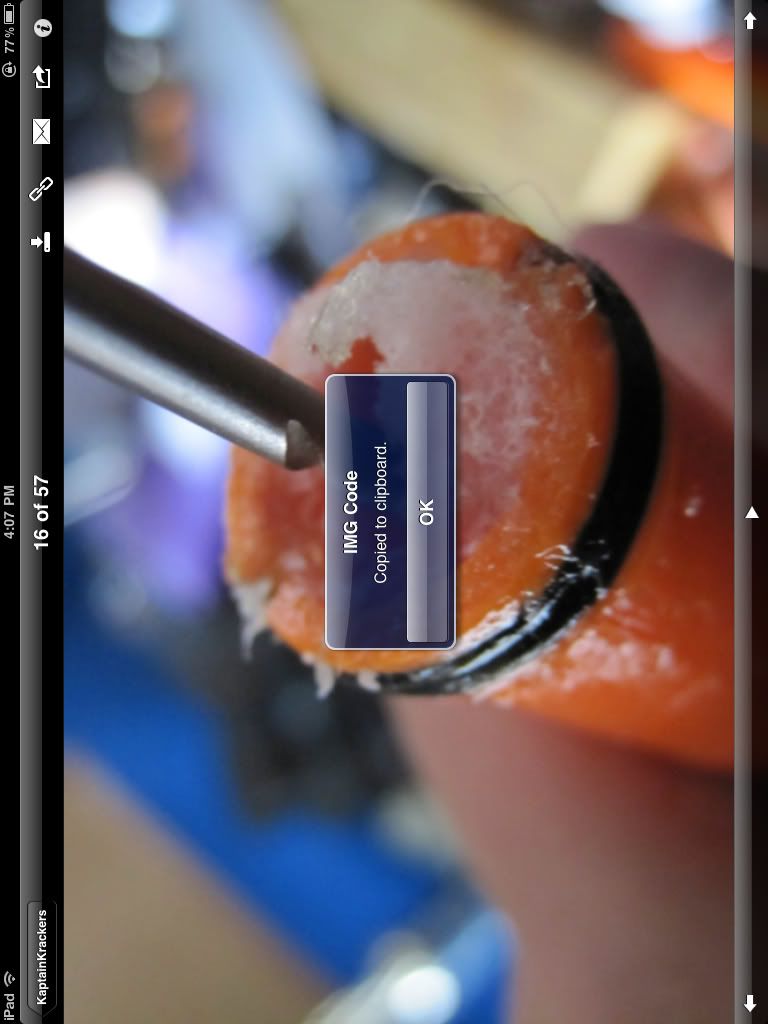 Now just click paste when doing your writeup, and boom. You have pictures.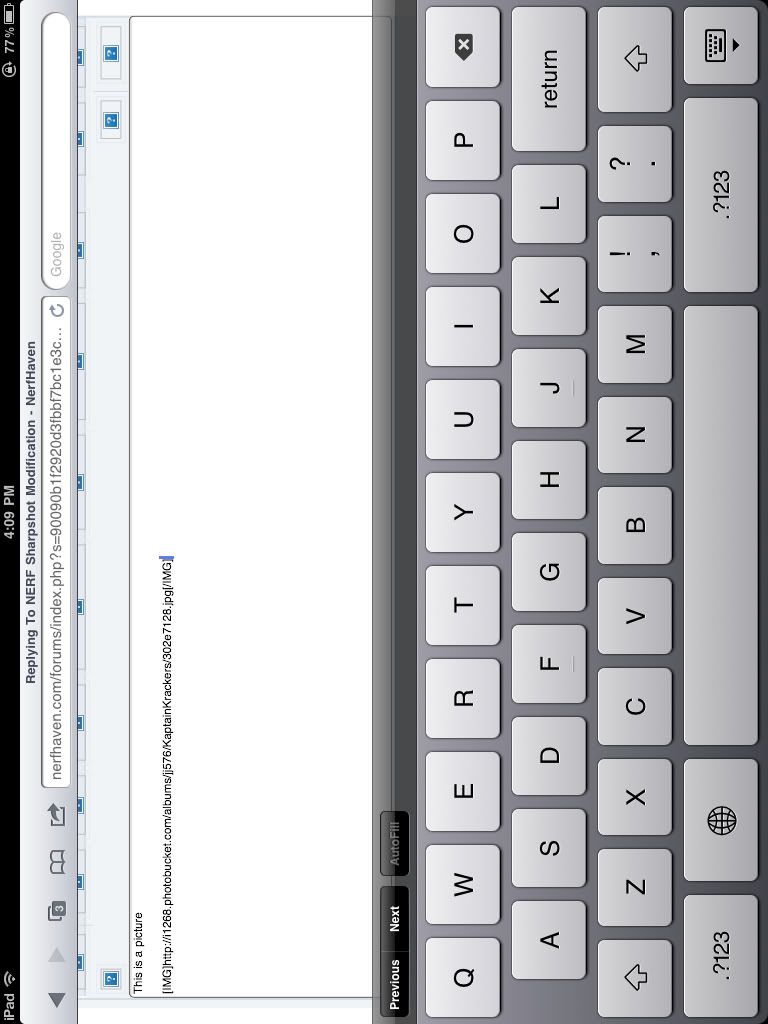 (This entire writeup was done on my iPad)
Comments? Questions? Flames?