Ok, so this is my first "real" post on NerfHaven, so let's see how it goes! (Feedback would be great!)
When you upgrade a spring, it exerts more force on the plunger head/tube, and you run the risk of destroying your internals. When I was perusing the aquarium supplies selection at at Petco, I saw something that made a light go off in my head.
Supplies Needed
--Silcon-based Aquarium Sealent
--A Toothpick or something equivalent
--Masking Tape
--Plunger Head of Choice
STEP 1
Read ALL the warnings on the packaging of your sealant. It really sucks if you do this in a unventilated area, and you end up smelling like vinegar.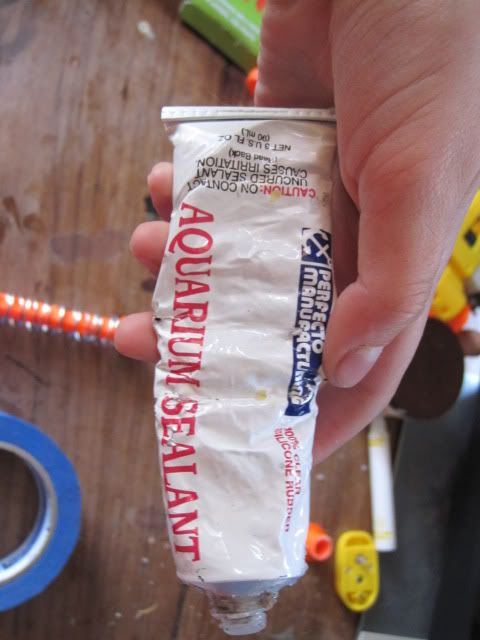 STEP 2
Put a nice big dollop on the head; I used latex gloves to put it roughly where I wanted it, and then used a toothpick to finish it up.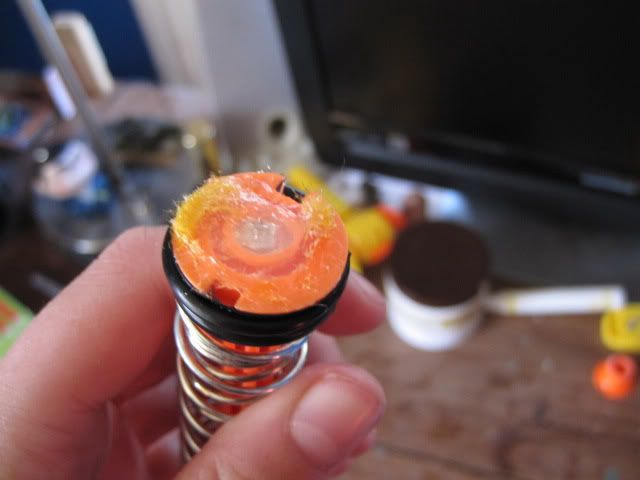 (And no, that orange stuff is not a ginger's pubic hair, it's felt, dummy.)
STEP 3
You're almost done! Put some masking tape around the head to make sure it doesn't ooze down the sides, and put it outside to set. Give it about 24 hours to fully set.
That's it!
Questions? Comments? Flames?