So I took on this project for myself last weekend, here are the results;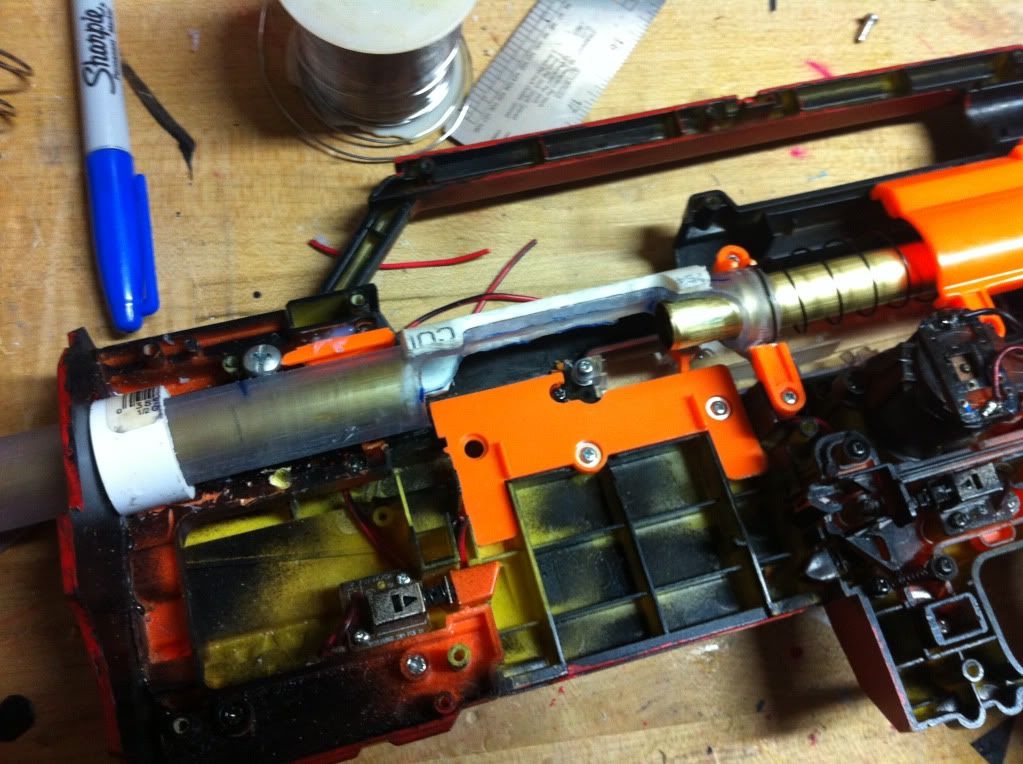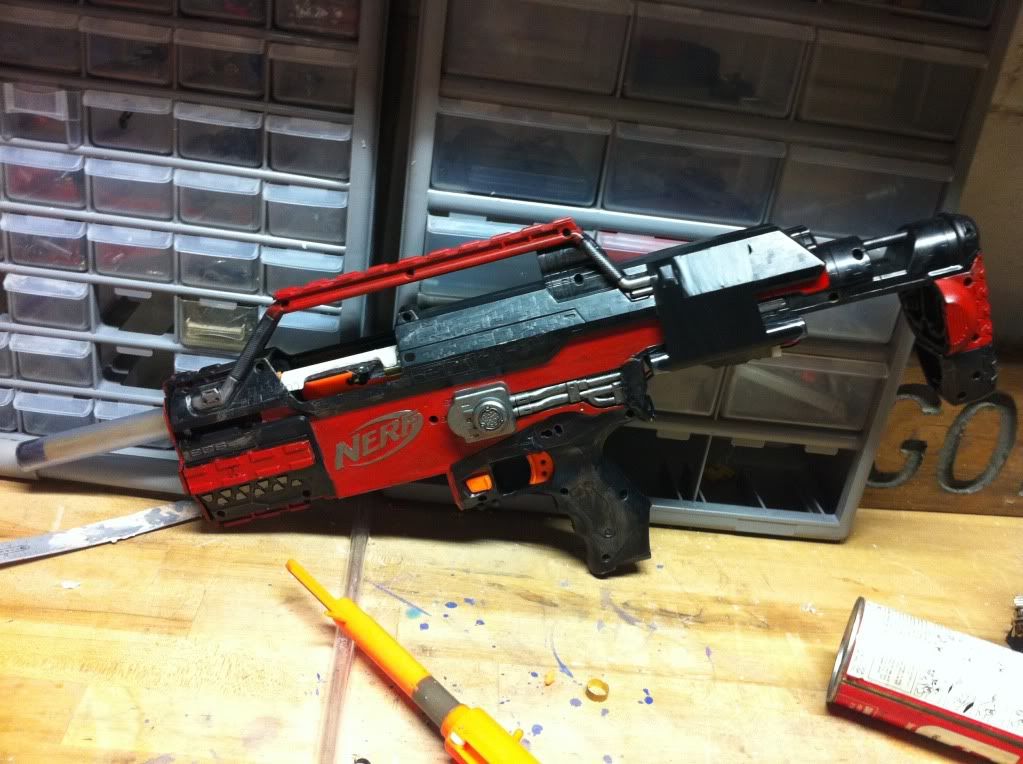 I did my breech slightly differently then SG did, I have a piece of 19/32's over the 9/16's on the bolt, which feeds through normal clear 1/2 PVC (from mcmaster) quite nicely. I also did the barrel quite differently, I have a 2" nub of 19/32's, which has a 2" nub of 9/16's nesting inside. I then have a 17/32's barrel nested into the 9/16's about an inch in, which gives enough room for the 17/32's from the bolt to fit completely in while not touching the 17/32's barrel piece. The 17/32's barrel is 6 inches, cause my darts have a rather tight fit into 17/32's. The whole system feeds incredibly well, took a few hours to tweak it, but it works perfect.
Now the problems.
The stock spring that pushes the plunger tube and bolt assembly back to the end of the shell isn't quite strong enough to get the job done. Usually it returns just fine, but sometimes it isn't quick enough and the gears start pushing the plunger tube forward again before the plunger moves back far enough to engage the catch.
It's super dart picky. Some darts fly through the barrel, while others of the same foam type and weight get jammed half way through, so when the next dart is pushed into the barrel, it double fires, resulting in poor ranges. I think I'm going to switch it out for a 9/16's barrel with tightening rings, cause even though I use 17/32's and CPVC in all my springers, the stampede plunger tube is only the size of that of a nightfinder more or less, and also has a few inches extra dead space, it's just not powerful enough. Hopefully 9/16's with tightening rings will be enough to give a seal to most darts yet not double feed.
I'm only hitting about 70 flat with the best of the darts I've been using. I have a full quad shot spring in it, in which it was hitting 75 flat with hotglue tipped streamlines and the normal breech.
It's a hard mod, and I don't see it as being worth anything at this point.