Hey guys. First off, here's a pic of the finished product.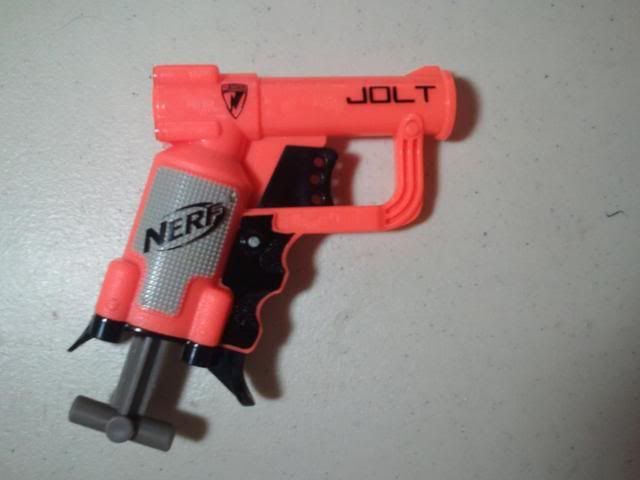 Only notable difference is the plunger rod rotation, that's covered later
Materials:
needle nose pliers
screwdriver
seal improvement tape
time and patience
Unscrew all of the screws, so it looks like this
The shell is one solid piece, so just take your pliers and pull out the peg. Then attack whatever is left with the pliers, until it looks like this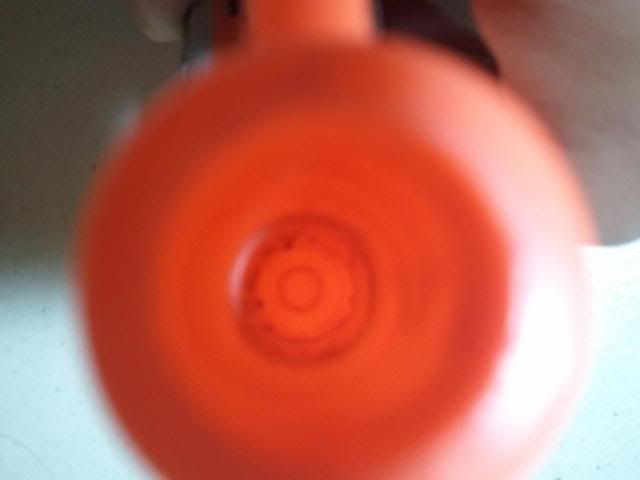 Go through the plunger tube to remove all of the plastic. diddle that circle of plastic with your pliers until it comes out.
Before
[stock photo from jerm]
After
Improve the seal from
Stock:
[also via jerm]
to Better: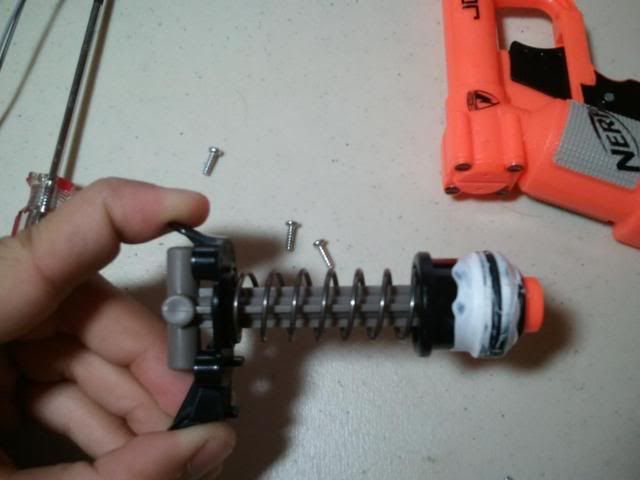 [that's teflon tape, if youre wondering. plus some lube]
Rotate the plunger rod if you have larger hands, like me.
Unscrew this screw, and replace the spring. Tek 6 springs [also rads 12, tek 4, tek 10, etc.] work best.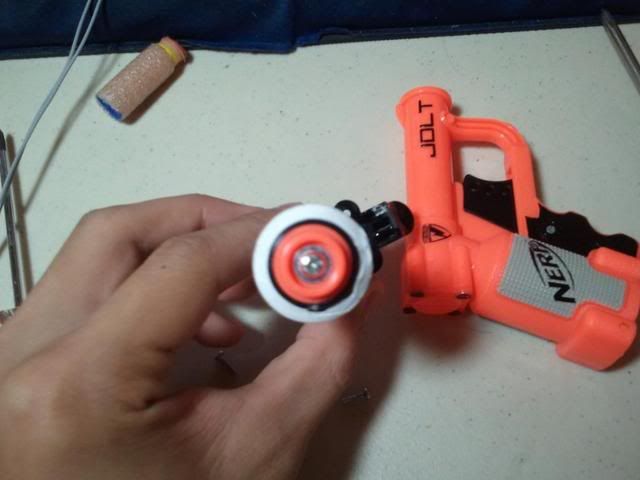 Slap it together! It will take some muscle if you have the tek 6 spring in there, but it all fits together.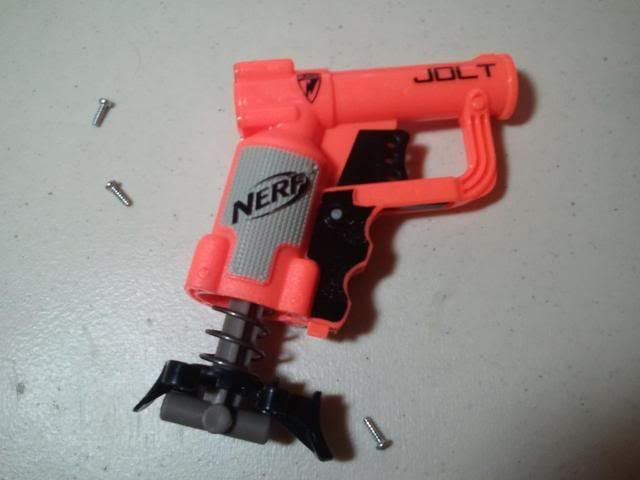 You're done! Enjoy your newly modded jolt
Size comparison via NM&R
This thing is TINY
It uses SNAP technology, pretty self-explanatory
and now, Ranges.
Flat
57'
59'
60'
58'
61'
A must buy, best pistol I own.
Comments/questions/flames?
Edited by mysterio, 11 November 2011 - 02:56 AM.