Rather than reviving the
364-day old
thread on these, I figured I'd just start a new one.
I finally got around to working on the aluminum 2K tanks again, and this time, I got a prototype to work. As far as I can tell, there are no leaks, but I'm waiting for the epoxy to cure completely before I try using a higher pressure.
Pictures:
As you can see, the epoxy got a little smudged in a few areas, so it's not as good-looking as it could be, but it's just a prototype. The final version will be threaded.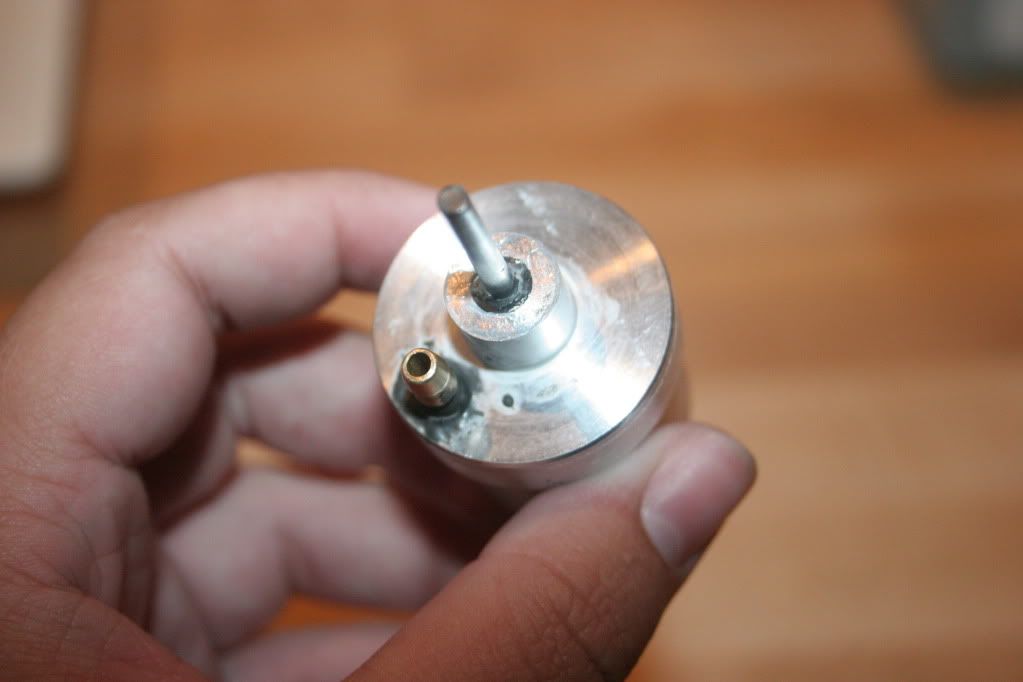 The hose barb is also epoxied in. This will most likely not change. The plug that holds the O-ring in is delrin instead of aluminum in this version, simply because I was out of aluminum. This forced me to run a bead of CA glue around the edge of the plug, since there was a slight leak. The white stuff around the stem on the back is overspray from the CA activator I used. I'm pretty sure it will wash off.
I used a faucet washer rather than an O-ring to seal the front end of the valve this time. It has not given me any issues whatsoever.
I posted a video of it on
Youtube
for your viewing pleasure.