WHEN: MARCH 12 2011

Were: James Hill Elementary

22144 Old Yale RD, Langley, British Columbia V2Z 1B5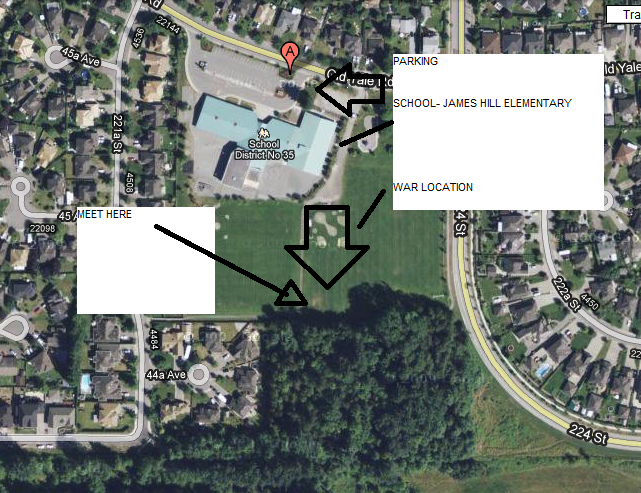 Bring:

-Friends.

-Safety Glasses.

- Blasters: However, we reserve the right to shoot you with any of your own blasters. You may also ask to shoot us with one of ours.

- Objectives: flags, balls, etc.

- Large ammo: balls, missiles, rockets

- Water

- Loose but warm clothing



-Items and Money to trade



-Lunch

BANNED:

-NO MELEE AND SHIELDS

- SMALL CHILDREN

-SINGLED Titans.

- plugged AND singled BBBB / LBB's + Signal launchers.
IMPORTANT! READ THIS PART!!!!
As per laws in the area, to participate in this war you
MUST
fill out this simple/short wavier form.
DOWNLOADABLE HERE/CLICK HERE
Print it out, get a parent to fill it out, and bring it to the war.
IF YOU FORGET IT YOU CAN NOT PLAY.
Also there will be signs around the area, stating "NERF WAR IS IN PROGRESS ENTER AT YOUR OWN RISK!"
CONFIRMED
-zango (ugh112) + 4-5 + 1 adult
-goldie
-cn24
-rofl+1 nerfer +1 adult
MAYBE
-TCM
Edited by ugh112, 06 December 2010 - 11:38 PM.