A while back I got to thinking about how it would be so much easier to fire my blaster when running if I had a more stable platform from which to fire... The result can be seen below. The G.S.S. MkI (Gyro Stabilization System Mark One) It has a dual switch system, and is lined with foam to help keep the noise down. I have also included a schematic of the basic power-train, and systems. The Green represents the switch, the red and blue the wires. The entire assembly is powered by one nine-volt battery. The motors and flywheels, indicated in teal, are arranged back-to-back, and are wired so that when viewed along the long axis, both flywheels spin in the same direction. During tests, it did in fact impart a stabilizing effect to the blaster. Ideally, this device would be best suited for use when firing from either a vehicle, or when moving at extreme speed. the MKII will have more powerful motors, and larger, possibly spherical flywheels. The gyro effect is most noticeable with smaller blasters, less so with larger ones.
Photos Below:
Internals:
Top: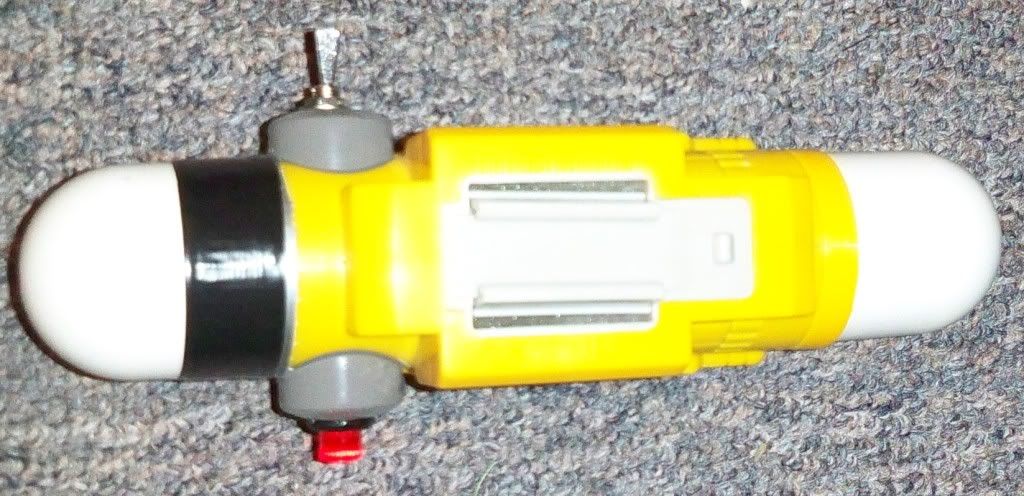 Right:

Left:
3Quarter: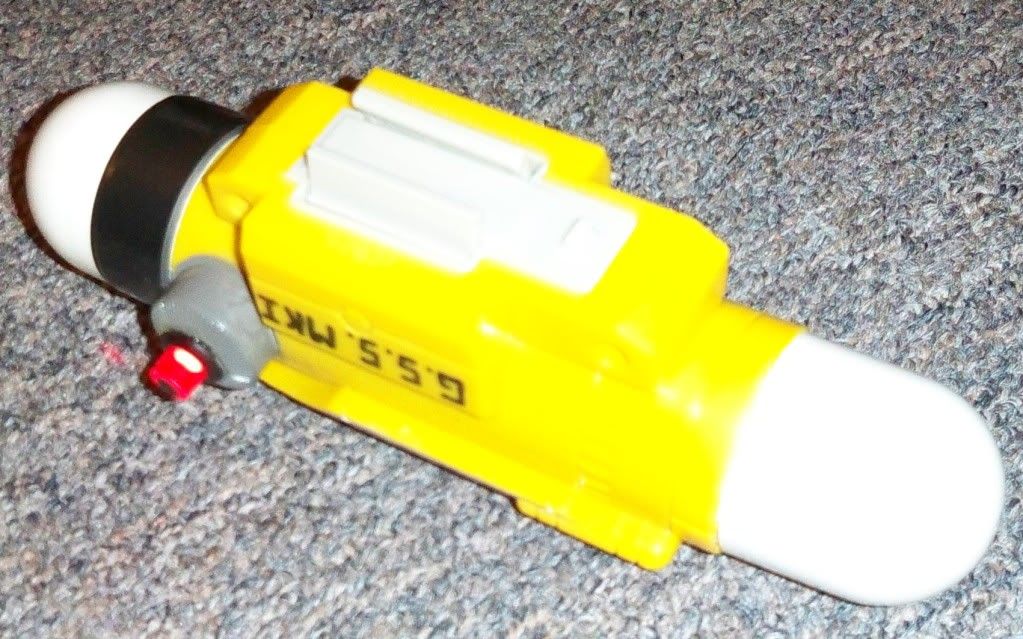 Internals:
Front: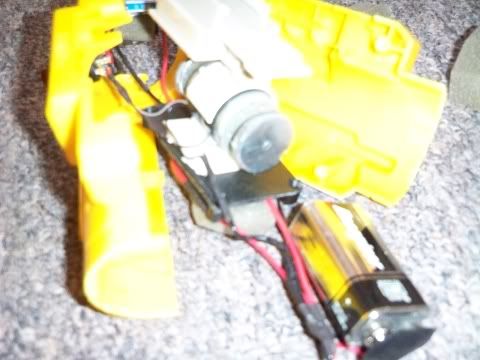 Side: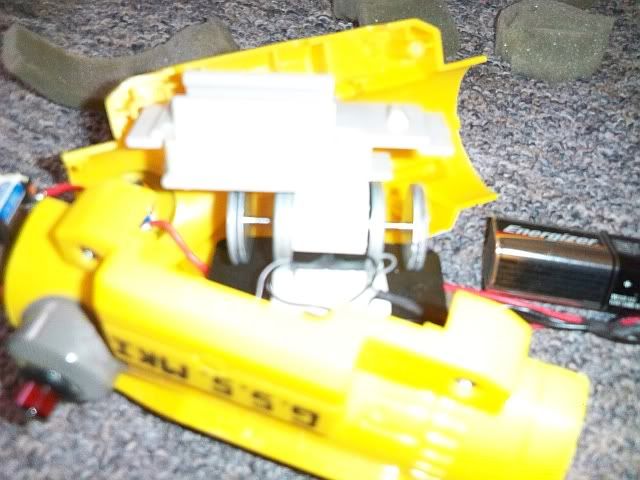 Top: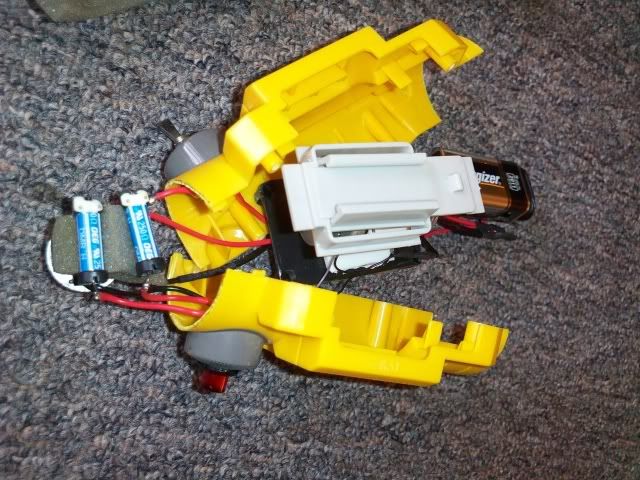 Full view, Note the foam used to help transfer the gyro effect, and keep the noise down: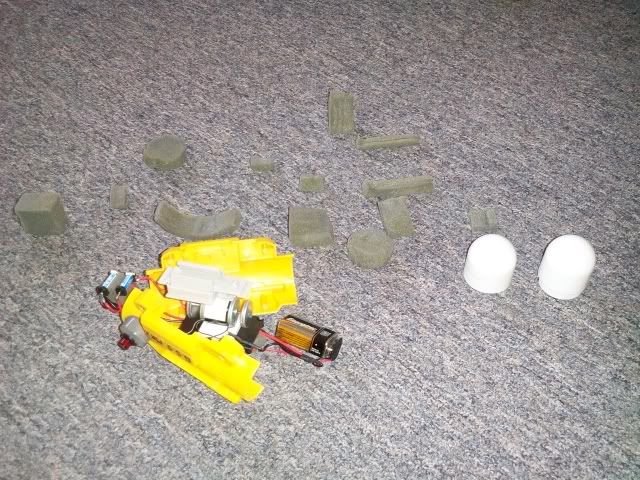 I used the casing for one of the scopes you get with a longshot, but any scope will do, the advantage is that when you use a scope, you retain the clips, and the device can be attached to the tactical rails on any N-Strike blaster.
Edited by Unit ZER0, 29 November 2010 - 02:12 PM.