I actually did this modification about a month ago but never got around to posting it. The mods are very basic and shouldn't need a writeup but I figured it might be helpful to someone newer to the hobby. So anway on to it...
First remove the ammo holder and priming handle. If you can't just rip off the handle use the back of a hammer. Then take out the screws.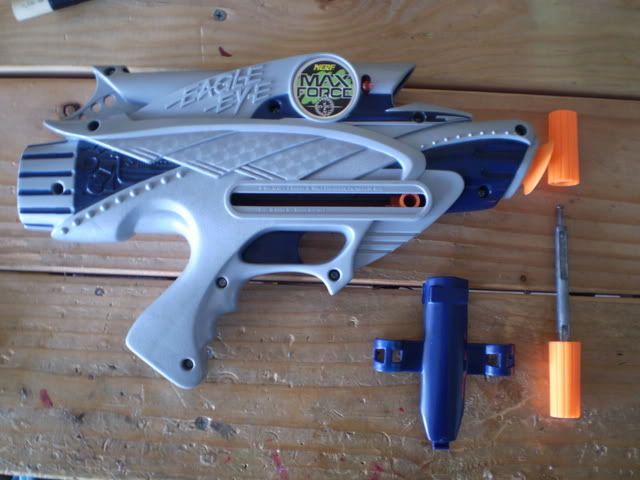 What you should see now: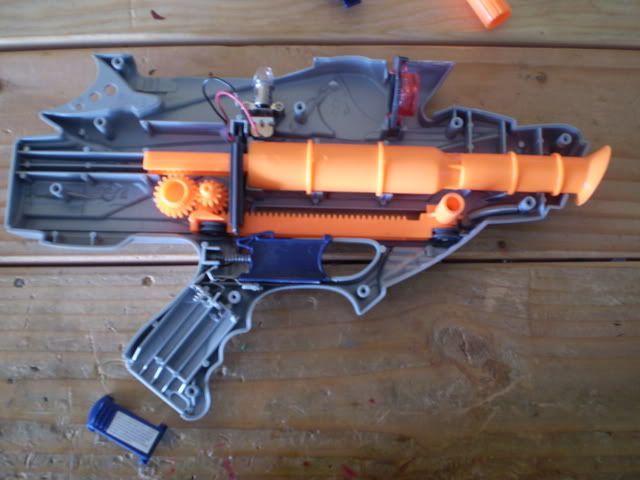 Now pull out the plunger rod, and carefully Zap-A-Gap some foam into the plunger head seal(I used part of the back of a BBB arrow). This expands it increasing the seal. Then lube it.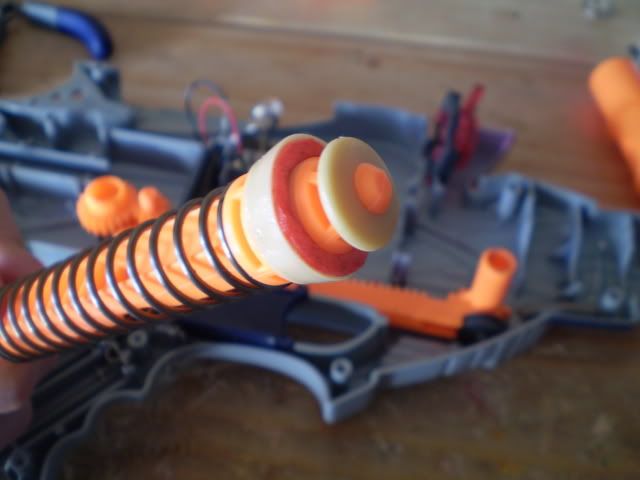 After that pull out this metal pin in the plunger tube.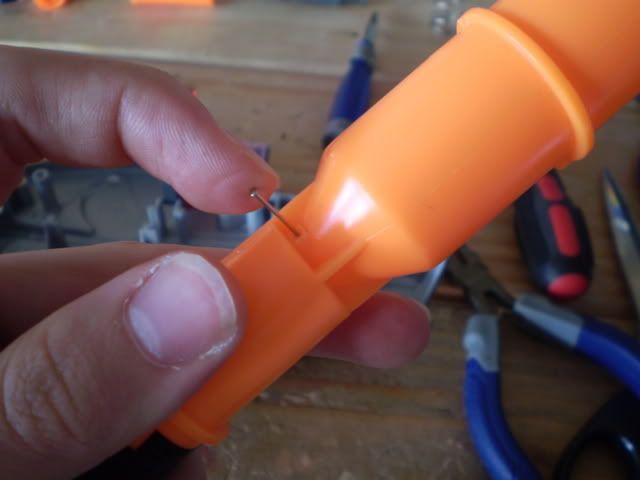 Then widen the airflow. I don't remember the exact size drill bit I used but make sure the hole is no larger then the I.D. of cpvc.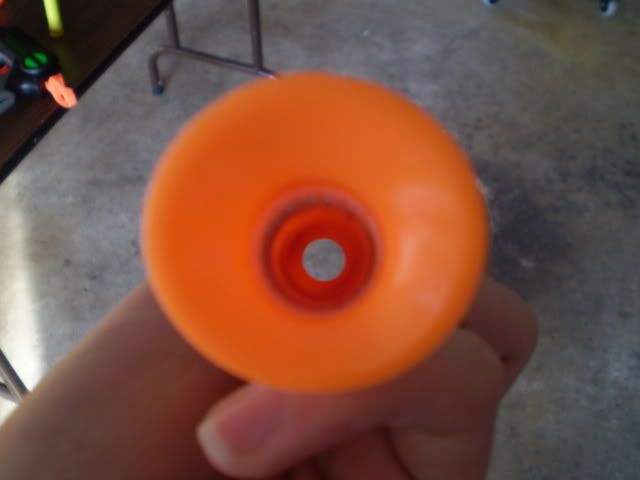 Now put the pin back in and Zap-A-Gap the little holes. This makes it airtight.
I found that wrapping E-tape around the hole in the barrel still let air escape. So instead I lubed up a piece of cpvc, put it in the barrel pushing up against the hole, and put hot glue on the hole. This made sure no air leaked their anymore.
A short video showing what I am talking about: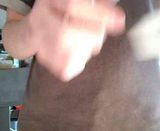 For the barrel I wrapped about 1.5 layers of duct tape around some cpvc. I found that this made it perfectly tight in the stock barrel to be used like a coupler. It is suprisingly airtight. The E-tape is just for a better grip. You could make it a speedloader if you wanted to.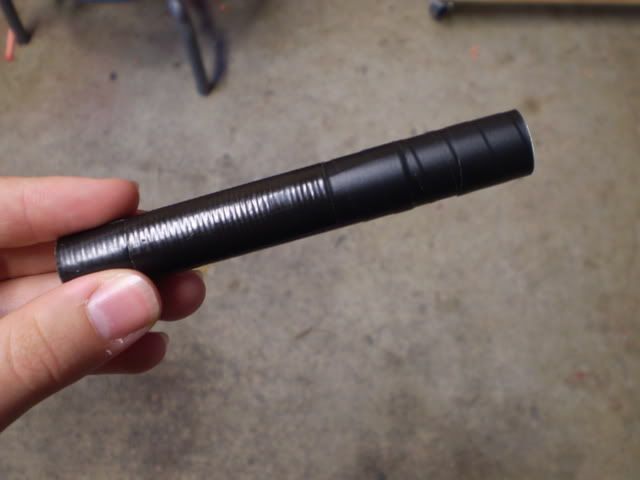 Now all you have to do is put it back together and your done!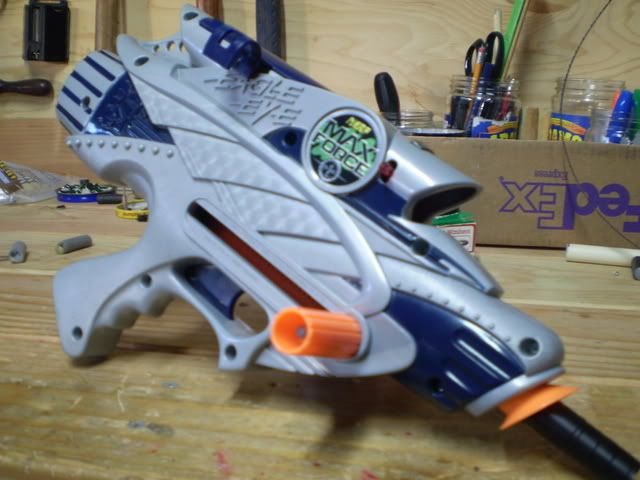 Range test vid: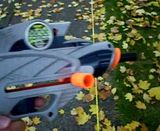 There was no wind and ranges were taken with slug darts and were shot flat. They were shot into grass so there was no dart skip.
Results: 58' flat, 62'flat
Conclusion:
Overall I am fairly pleased with the end product. 60 feet flat is pretty decent for an Eagle Eye. Especially considering that I didn't add any springs, and how easy this was to do. It is still too big to be a sidearm so there isn't much use for it, but it was just a nice fun side project.