I did this for Nerfer9 on Nerfhaven.
I took pictures of everything after it was made so there aren't pictures in progress. This is how I'm doing all of my crossbows form now on. (minus the integration)
Materials
-1 1/4 od 1 1/8 id polycarbonate tube
-1/4 polycarbonate
-3/8 pvc rod
-2 1" fender washers
-5/8 pvc rod
-[k26] spring
-materials for a priming handle
-9562K44
-2k and pump
-1/8 tubing id barbed fitting
-1/8" id 1/4" od tubing
- pvc cement/ MEK
-probably more stuff
Cut open your crossbow, and reinforce the spring rest, and any weakening screw ports with e-putty.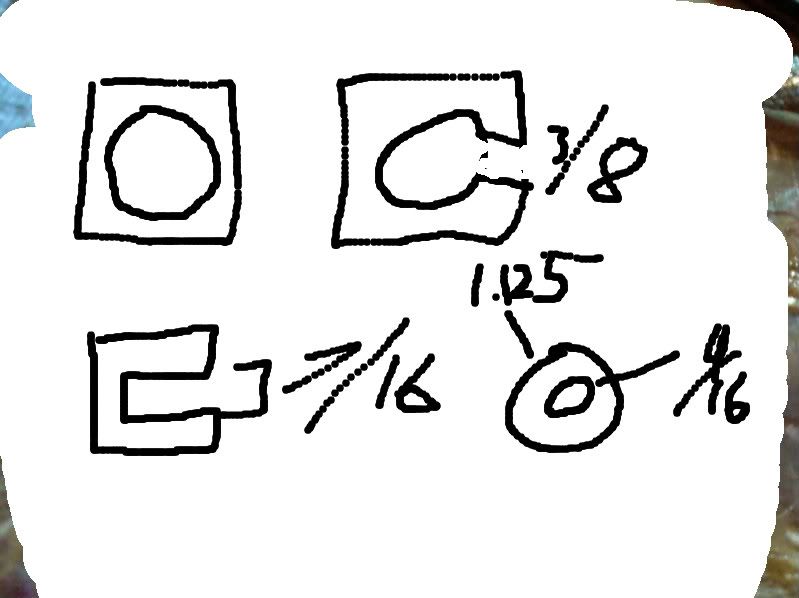 Make those polycarbonate pieces. The squares are all 1 3/8" and the circles in the squares are 1 1/4".
Also make two 2" by 3/8" rectangles out of polycarbonate.
Lucian is coming to save the day with templates!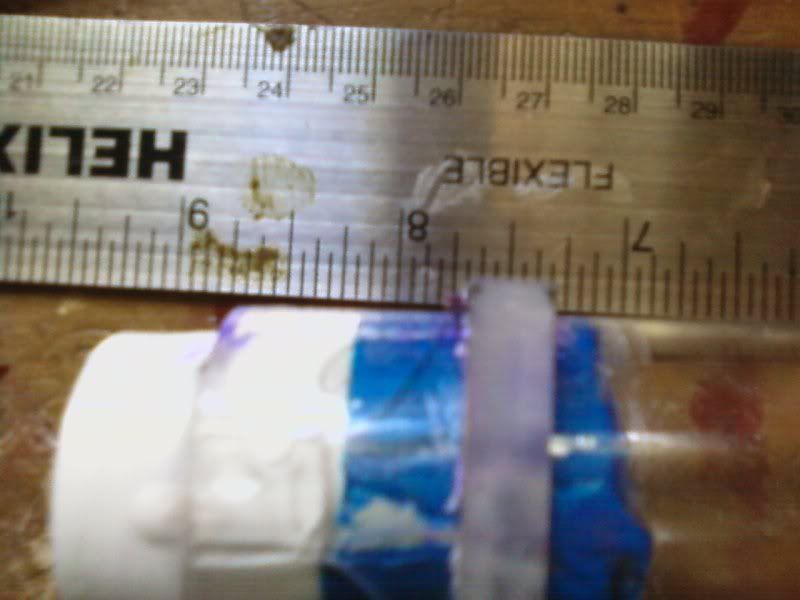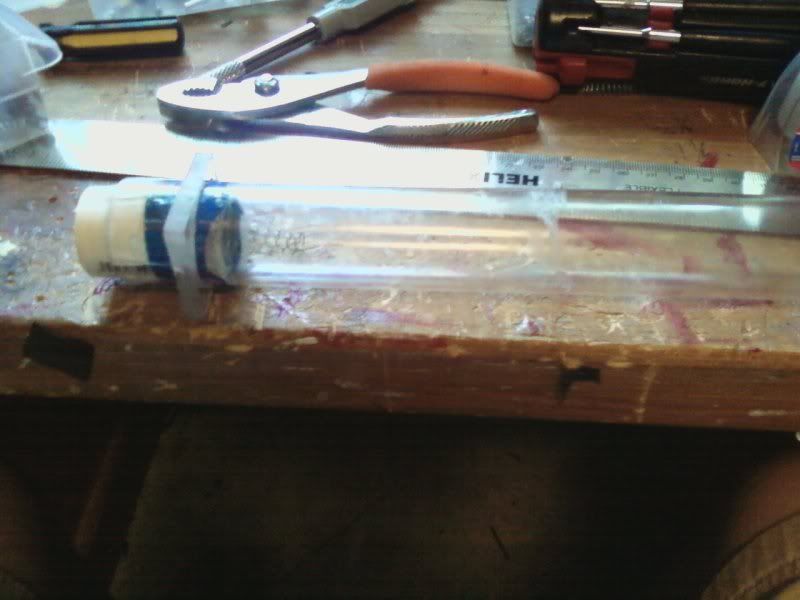 Cut your plungertube to 8.75" and goop a coupler in. Also use pvc cement to attach the square with the circle and no slot to it.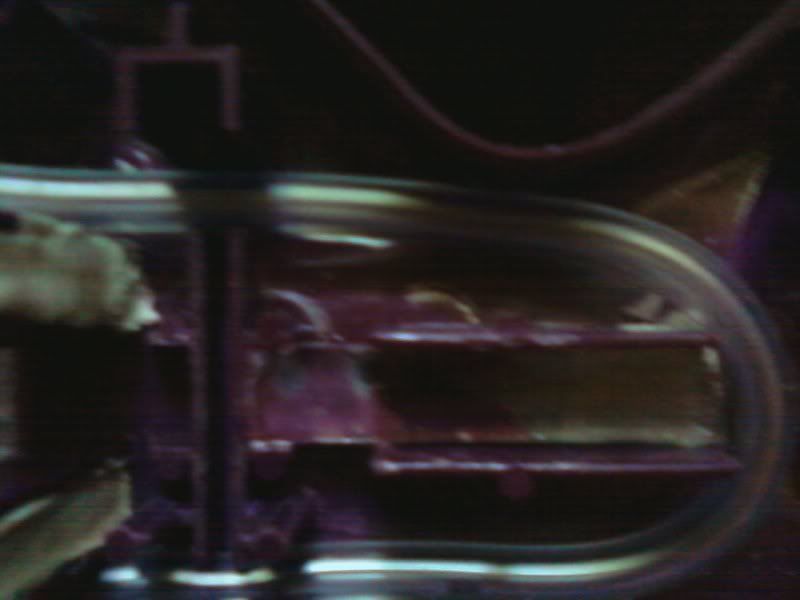 IF you can see this is where you pvc cement the rectangles in.
Cement the last to squares together so the slots line up then cement it in your shell. You can also see where I screwed it in too.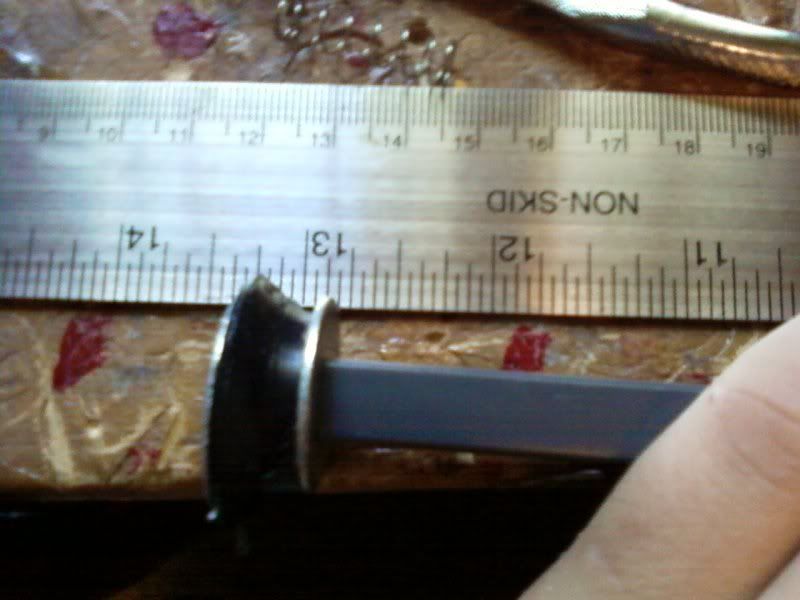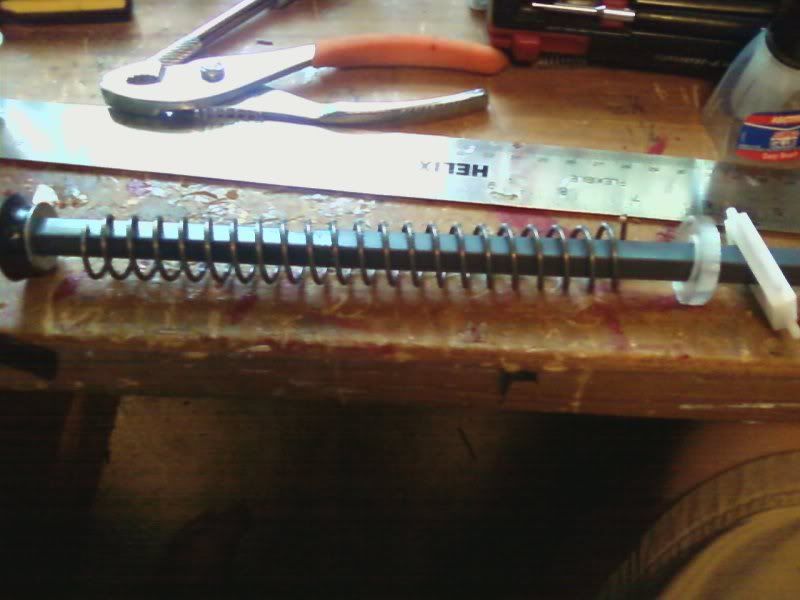 Cut your pvc rod to 13" (this length includes the handle) The notch is about 3.5" from the end.
The [k26] is 7" long.
The plunger head is the 2 washers the skirt and a chunk of 5/8 pvc in the skirt centering it. (the pvc has a hole drilled in it).
As you can see the polycarbonate circle is on it too.
Cut a chunk of 3/4 pvc and glue it in your trigger.
Now for the integration. Take your 2k tank and pump, take out the old tubing and secure the 1/4" od tubing in them. I used pvc cement.
diddle the shell in the right places for them, and secure them down. If you use hotglue pump air through the system while it cools so you don't fry your o-rings.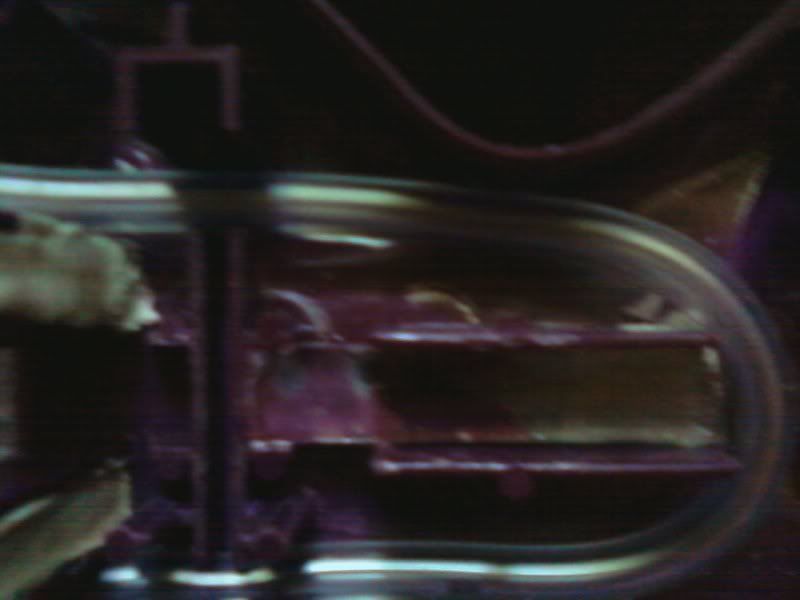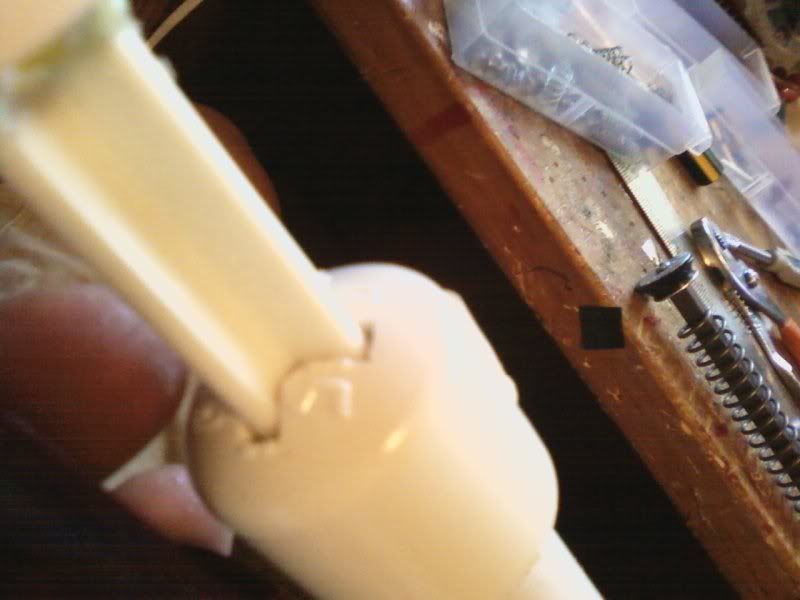 I couplered the tank, and secured it down with more pvc cement. The endcap on the pump acts to keep the pump steady, and to prevent it from flying out. Don't forget to attach a key-ring trigger to this.