Well this whole thing started out from my friends being annoying, and me being a push-over. They wanted a loser rifle, so I gave in and started making it. This is essentially a Snap on a wooden stock with a nice breech.
This won't be as in-depth as my other write-ups because most of it has been done before.
I started out with a 10 2/4 length of 1 1/4 pvc. I then cemented an endcap on it with a hole in it the cpvc will slide through.
I toook the 1 1/4 to 1/2 bushing and persuaded a 1/2 cpvc coupler into it.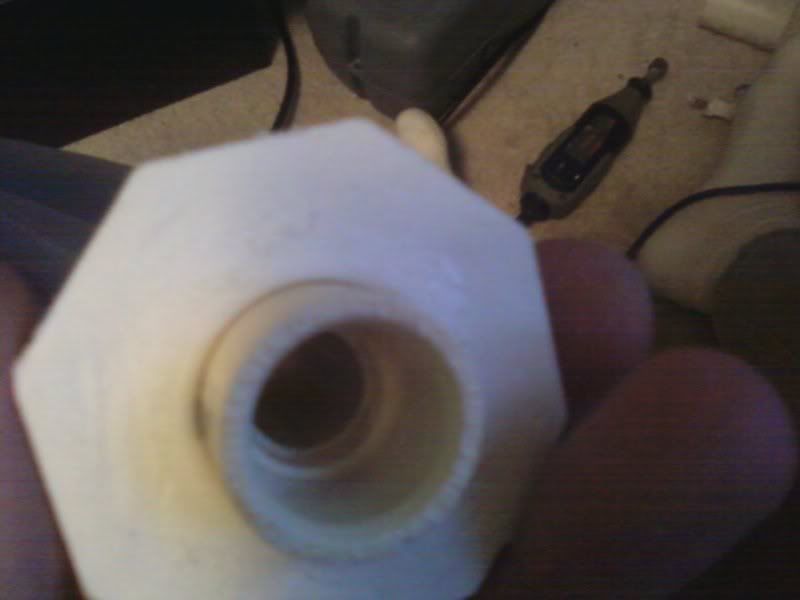 Then I persuaded some cpvc into the back of the coupler so it was flush with the bushing.
Then I killed some deadspace and some things I don't like. i.e. those tactical rail tabs, scrap brass, air restrictors, and I think there is a penny in there too.
Add some padding on top of that.
Back to your plunger chamber. Make a clothespin trigger and secure it down where you need the catch to be.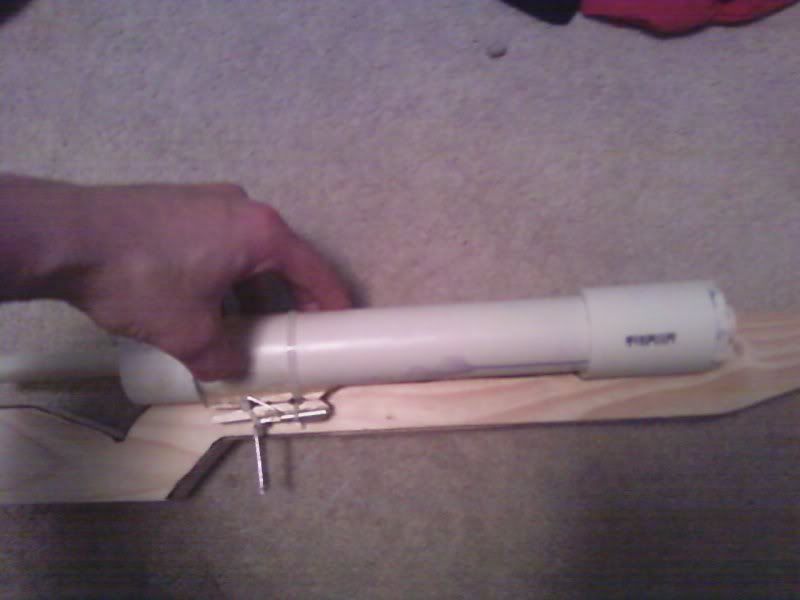 Mine was about 2.5in away from the end of the endcap.
Make one of Rorks
Superlative Snap Plunger Heads
.
I used a +bow washer and 2 7/8 fender washers instead of his stuff. This is not the end picture this was the first try.
Cement that onto 11 3/8 of cpvc.
Make your barrel. Mine is about 14in it could be shorter. Bore out a tee so you can slide it on the barrel and glue it down.
The length from the end of the tee to the end of the barrel should be enough so it can go into a coupler fully, and glue a 45 degree elbow on.
Once all that is done slip on your spring and assemble the plunger body.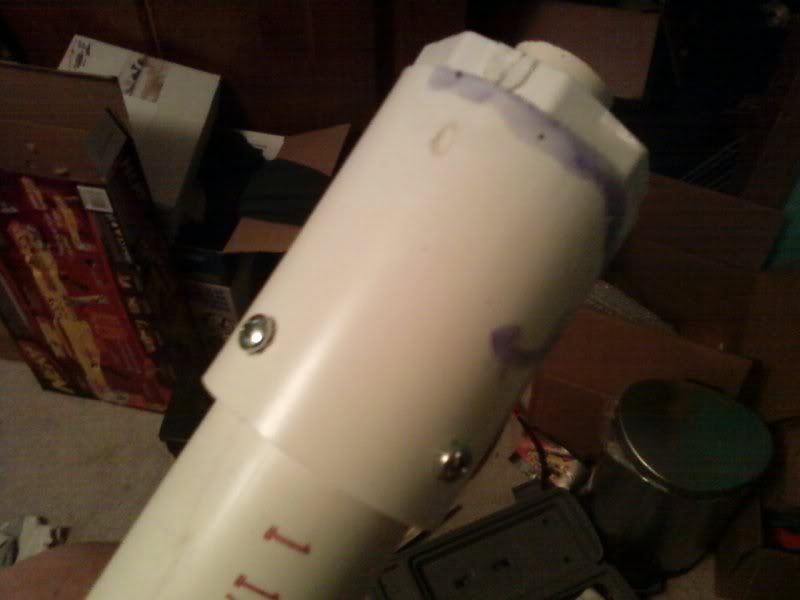 Those don't go all the way through they barely go into the 1 1/4 pvc otherwise they would rip up your rubber washer.
I bolted it on in case I need to get back in it.
Now for the fun part the stock.
Sketch out however you want it too look on a 2x4. Make sure you leave room for the plunger body.
Then cut it out.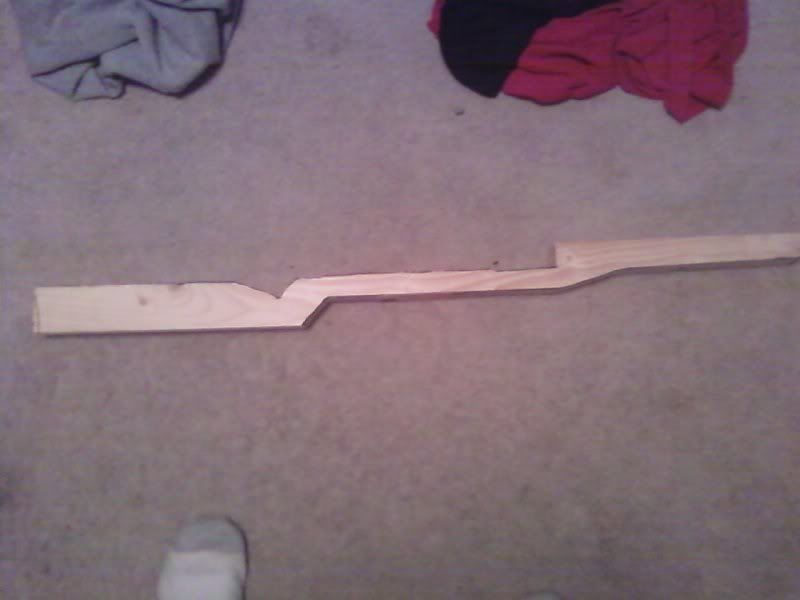 I lost the picture of the bottom piece.
Cut a hole for your trigger.
Sketch a groove for your barrel.
Then cut it out using a router.
Don't forget a slot for your bolt handle.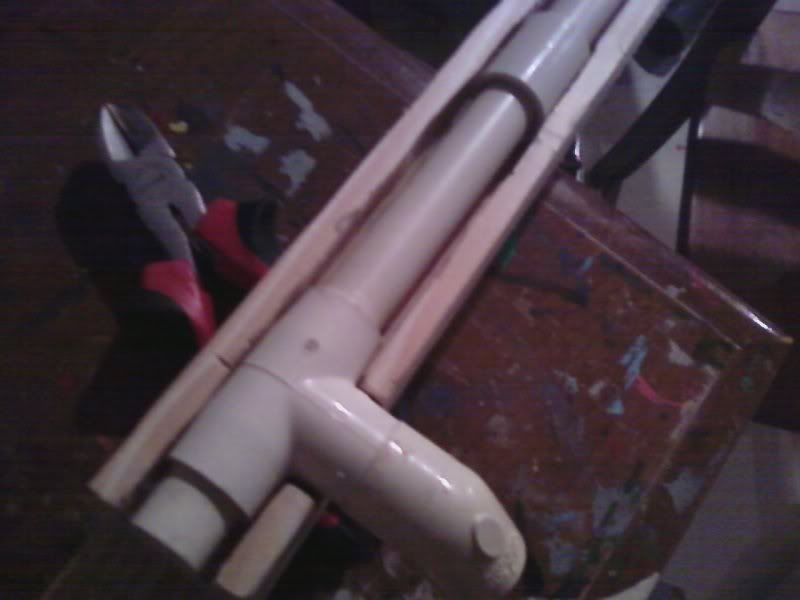 Bore out 2 couplers so cpvc slides easily in them.
Secure them down in the groove. Sand the area out so they don't break the wood.