Hey all,
I am trying to make my Mav a little less suckish and basically, make it a semi viable undergun system for when I am being rushed. As of now it shoots about 10 ft. flat. No good.
MODS DONE:
- basic AR removal in turret
- 4 penny mod
- full barrel removal
- CS's better rotation mech. glue hex lock together w/hex head I beleive
- extra catch spring
PICS: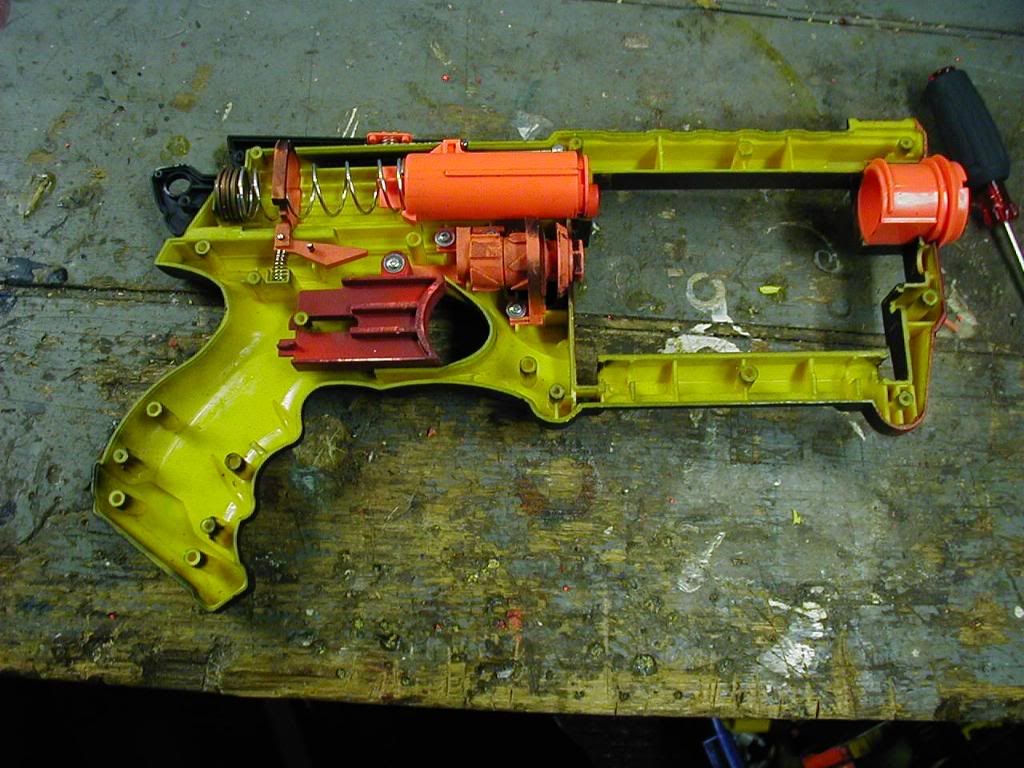 Internals
spring/plunger/trigger detail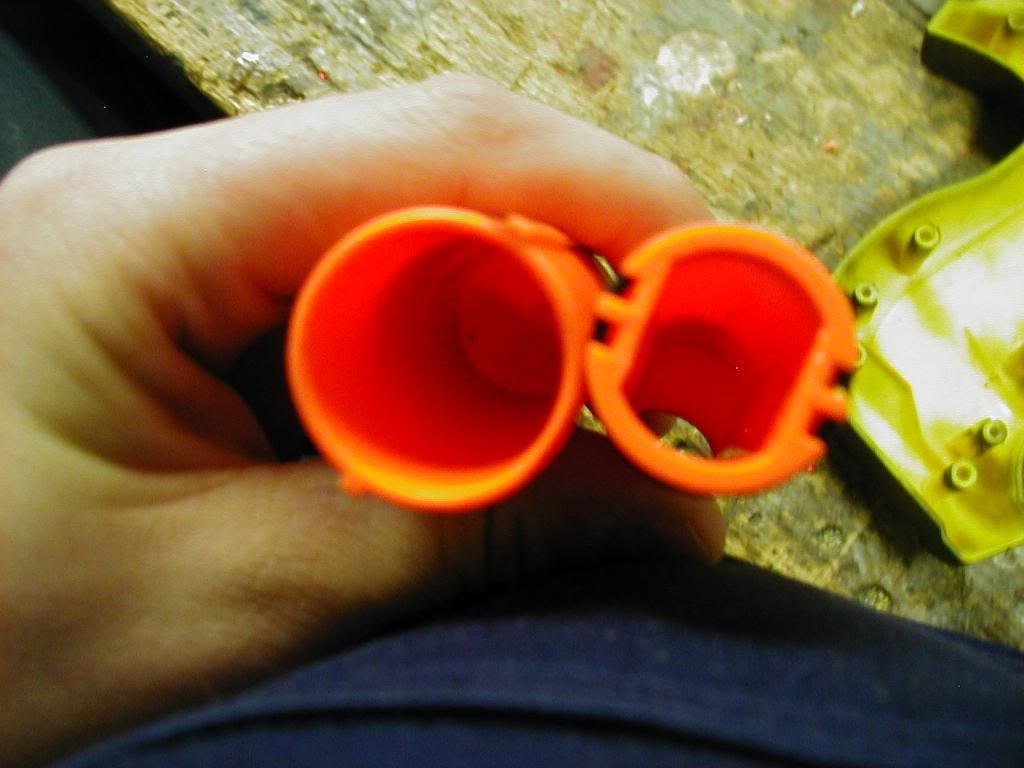 nothing done to either plunger component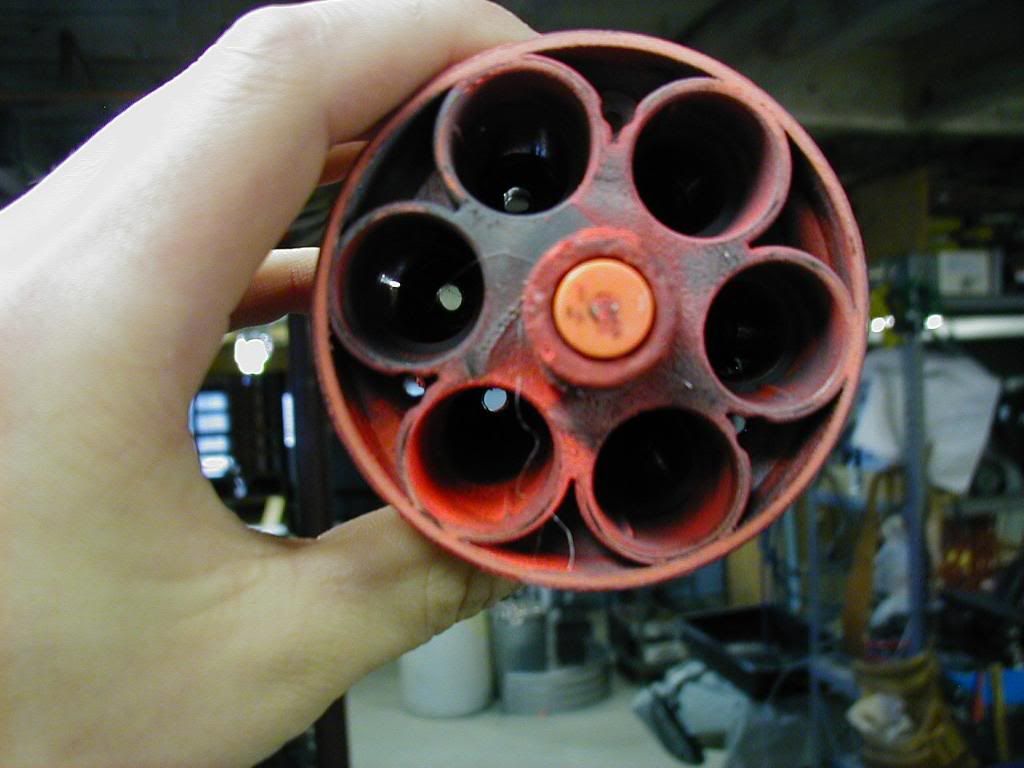 basic turret AR removal
I have a few ideas/questions:
- small peice of foam where air is released from blaster (better seal)
- add AR spring into turret
- CPVC barrels
- pen mod in plunger with "great stuff" to reduce deadspace
- spring replacement
- drill out backs of turret
Do any of these Ideas seem like they would help at all? I have my doubts about the CPVC barrels as it doesn't seem like the Mav generates enough air to get a dart out of them. I am not trying to unfairly get LS ranges out of a Mav, I just want a viable undergun system. Don't tell me to make a nitemav either! I do not have the parts!
Thanks very much,
Whisper...