I had an idea for a shooting keyblade with a foam blade and an inline clip (to simulate a magic attack such as Firaga) and so when you'd slash with the blaster it would automatically reload the RSCB.
Well I like cosemetics on my blaster but this could also help out as a stabilizer for the RSCB to stay in place: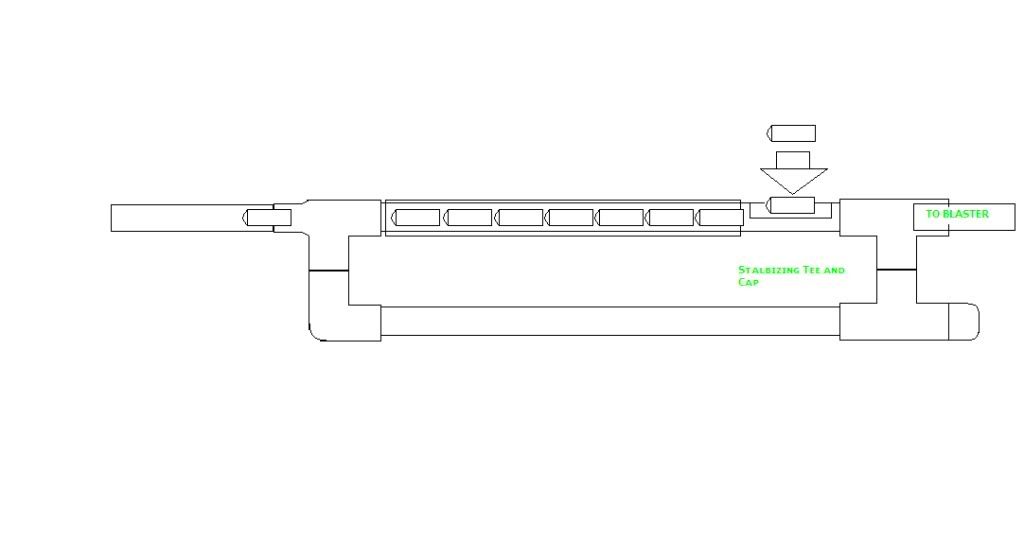 Shown here is a breeched RSCB with a Tee behind the clip instead of a ball valve or a cap. and connected to the Tee is another tee connected with an end cap (cosmetics for a keyblade... not nessescary but it's there.) and the pipe that leads the air flow.
Now I know there are inline clips that act just like the clip shown without the extra piping underneath, but with this it would make sure that you'd have a better chance shoot one dart at a time than accidently shooting 2-3 at a time with a lesser range.
But the pros and cons that I have for this is that the air from the blaster or source, would make the darts in the clip act as an air resrictor, or maybe it just might load in another dart without having to tilt the clip at all and instead be primed to shoot another round.