My brother has been bothering me with modding his recon. He wants to move the slider from the back to the front. He gave me a couple of ideas and designs which became complicated. So i told him, i will mod it and keep it simple.
Here is the mod.
Materials
1/4" solid aluminum rod
2 screws
1. Drill a 1/4" hole on the sides of the flip-up sight
2. Bend one side of the aluminum rod then insert it into the flip-up sight then bend the other side to lock it in place
3. Drill holes on the ends of the rod where you will screw it into the recon. i used screws i got from a maverick.
It should look something like this: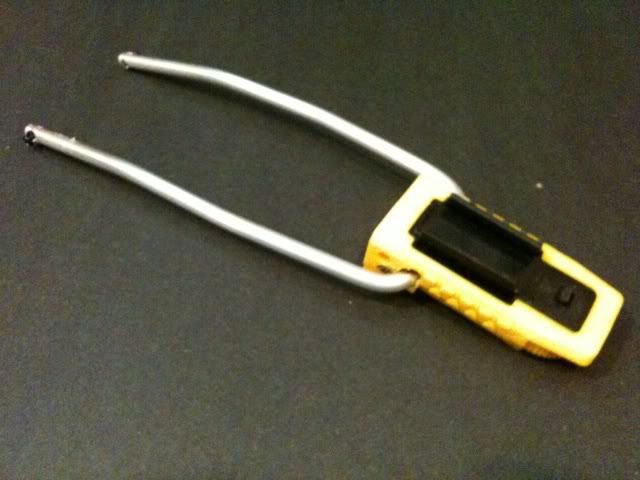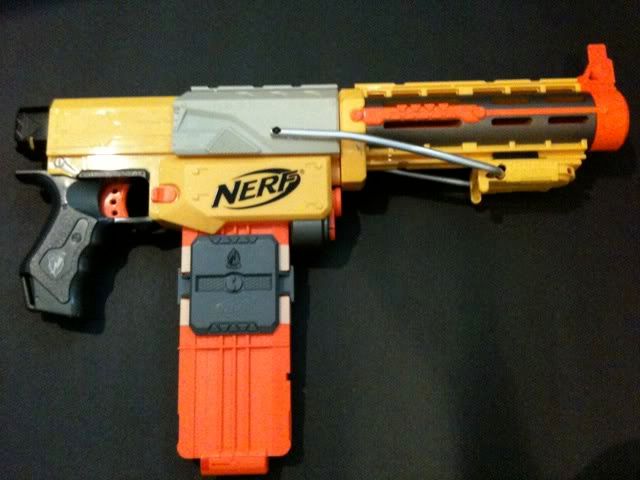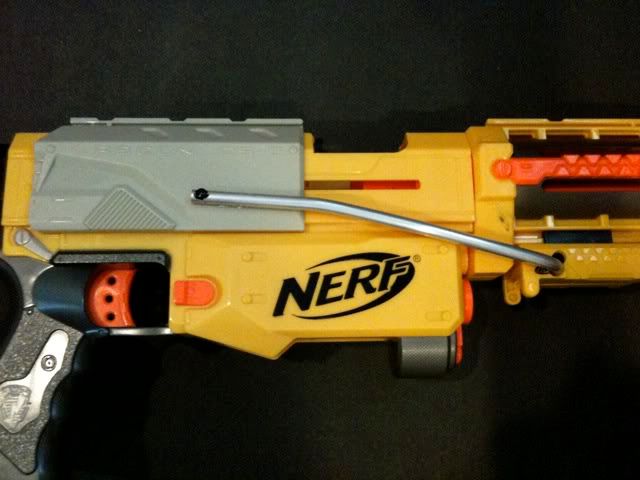 The hole i drilled on the flip-up sight wasn't perfect. So make your adjustments.
You will also want to make small bends on the rod to help it hug the recon. And don't forget to clear the bottom rail for full slide.
I have searched and found Gas Mask Guy's mod. similar but it requires more materials and money
Hope this helps others.
video
Feel free to comment about this mod.
Thanks
Edited by dim3, 10 September 2009 - 05:58 PM.