Ok, so, I searched and searched and asked and asked and searched a bit more and still haven't seen or heard of anything like this.
The problem is with the cog/chain advancement system, though not like anything I've seen before. It's with probably the smallest, but one of the most important components of the gun.
It's a small wedge that works with the advancement wheel.
Here's pictures.
The problem is with this specific area.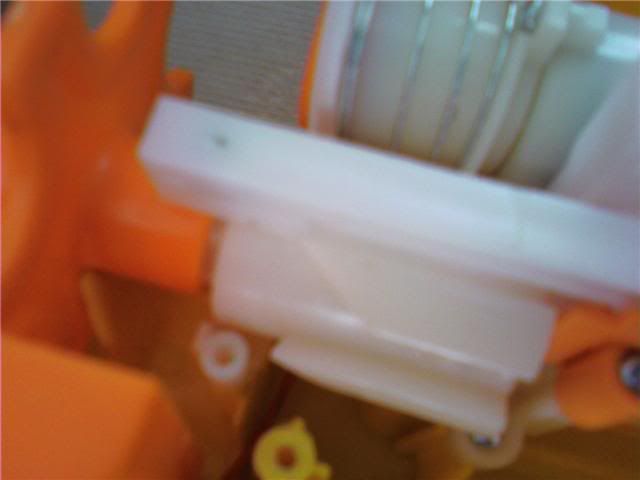 That orange wheel right in front of it is the chain cog.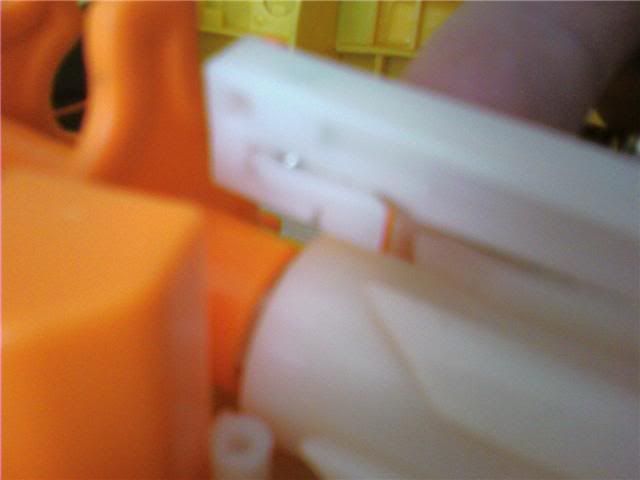 Here it is in its current state.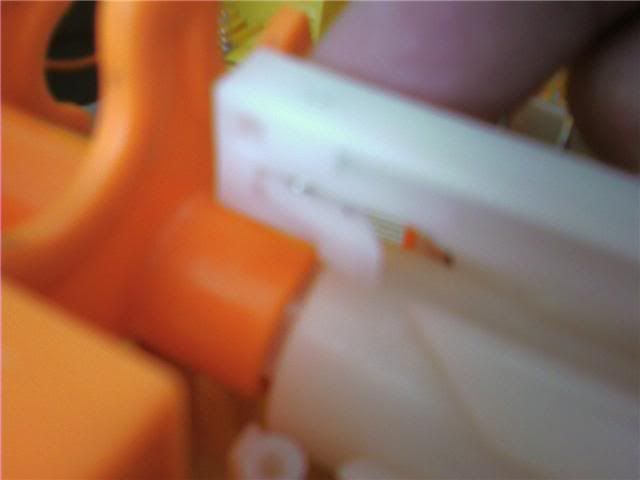 I need it like THIS when nothing is pushing up against it.
There's a small spring that pushes it, but it seems to be so damn weak on my gun.
Any fixes?