This mod
originally
conceived by Veginator.
The Pullback Shotty
The PAS is a great gun, most of us can agree. After all it is a freaking shotgun! However, I personally enjoy pullback guns like the crossbow and most sidearms. This mod converts the Pump Action shotgun to a
Pull
Action Shotgun. For some, it may also allow more spring additions because it provides a more convenient way of priming.
Materials:
+ PAS
+ PVC cement
+ 1 foot of 1/2 inch CPVC
+ 1/2inch CPVC Tee Coupler
+ 10/24" x 3/4" bolt
+ 10/24 Hex nut
Optional:
+ 1/4" x 1" Aluminum bar (minimum of 1 foot)
+ 6/32 x 3/8" screws
+ 6/32" taping bit
The Priming Rod
Sand down the rear of the priming rod until your cuts from step 2 can fit over it.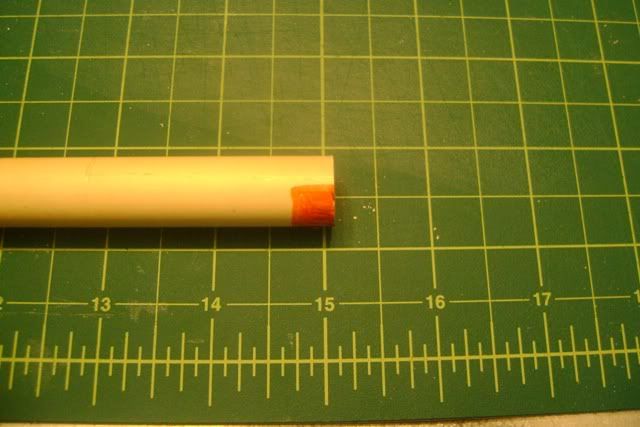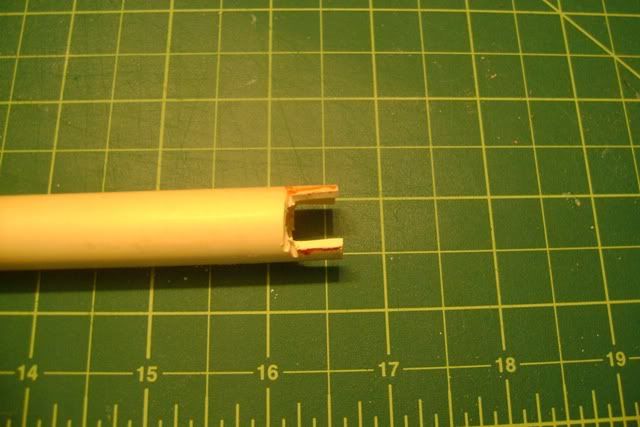 Mark and cut your CPVC to fit over the rear of the priming rod.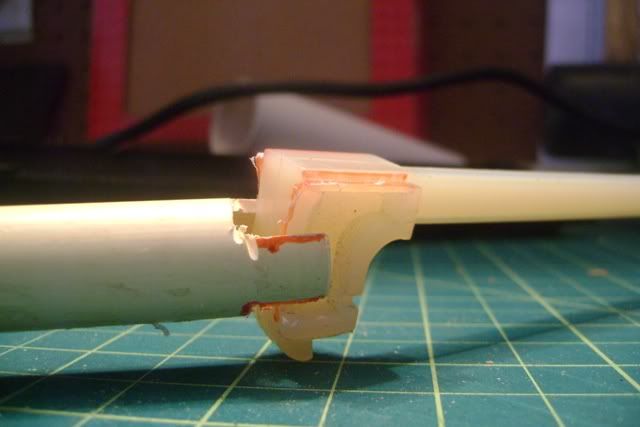 It should slide completely over the rear of the priming rod.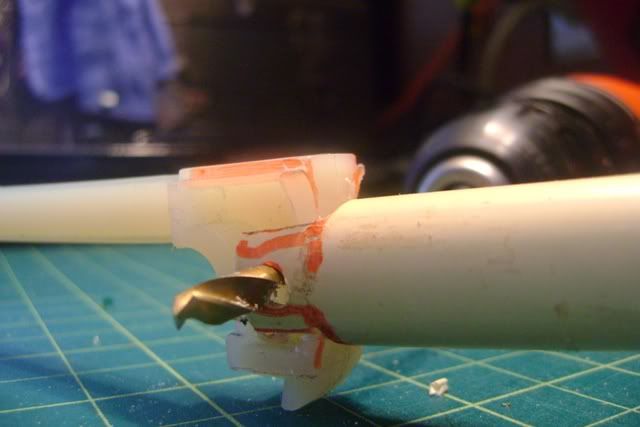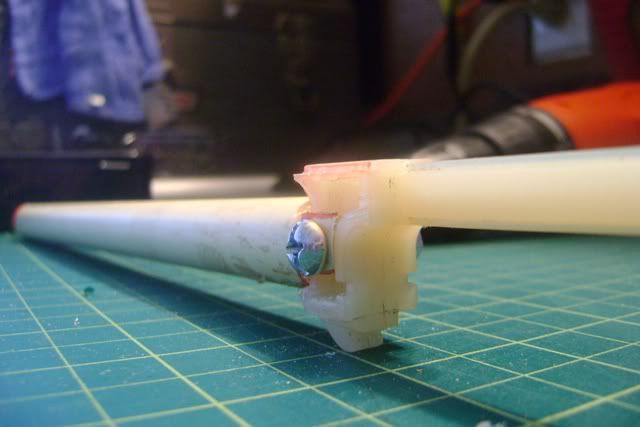 Drill a hole for the 10/24" bolt to fit through and attach the Nut on the other side and tighten.
Note:
Do not over tighten. High tension results in stress on the CPVC and may result in fractures.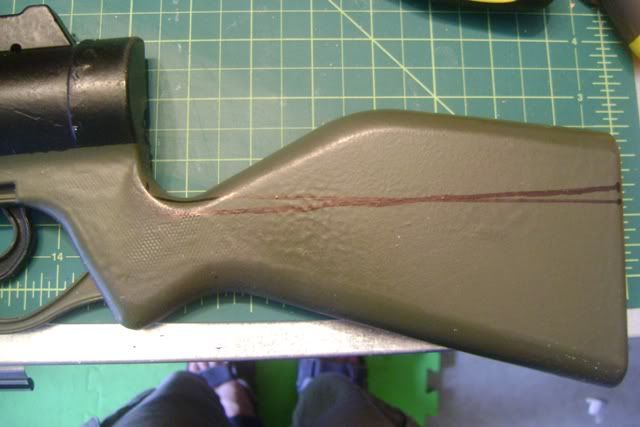 Mark the Stock with a line parallel to the priming slide where the stock grip would slide.
(I messed up the first time)
The Shell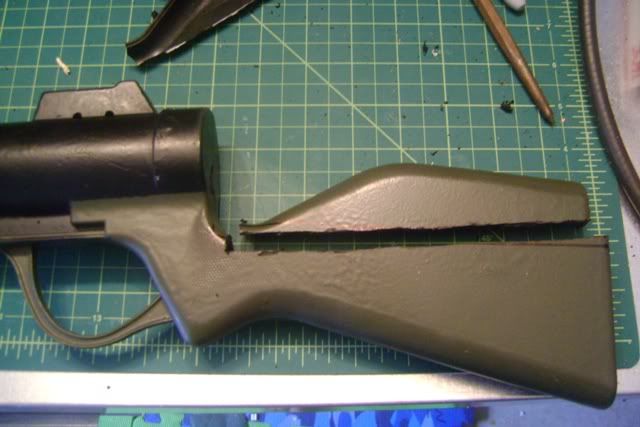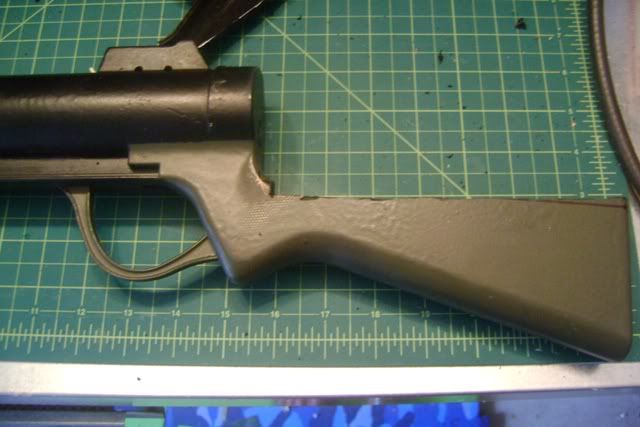 Cut the Stock following the guides
Sand a hole in the rear so the CPVC can come out.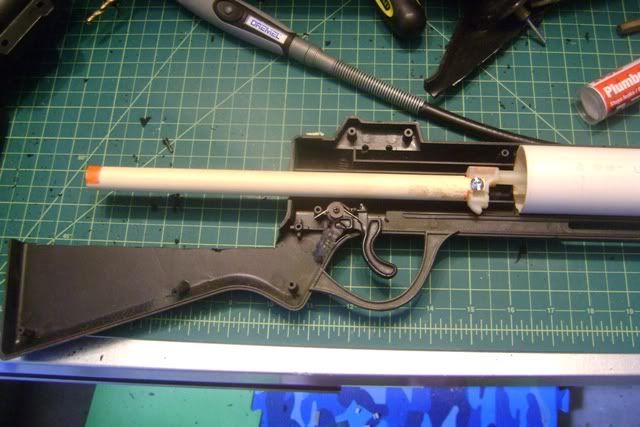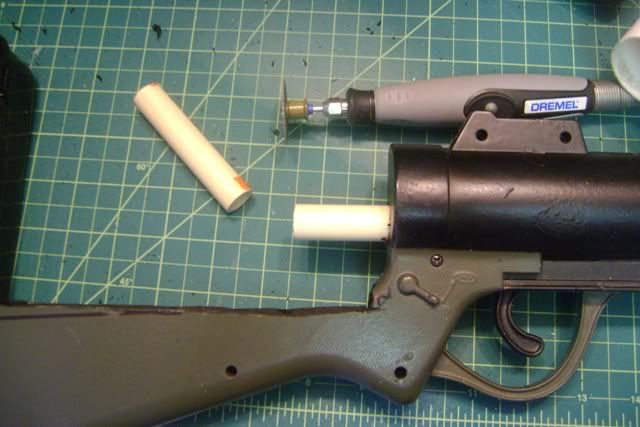 Mark and cut where you want the plunger rod to stop according to your hand size.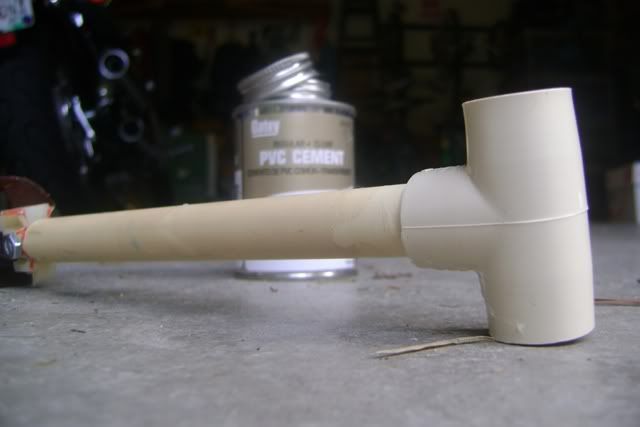 PVC Cement the Coupler to the CPVC so it is vertical.
Edited by A side of nerf, 03 June 2009 - 09:32 AM.