here is my new VOS pistol. as the description states VOS stands for Very Over Sized because this pistol is a lot larger than i planned it to be.
in designing and building this gun i wanted something small (didn't quite meet this goal) that could complement and supplement a rifle. in order to do this i wanted it to have a removable magazine for higher round capacities and faster reloads. i also wanted to experiment with different bolt/breach designs. because of the magazine i selected a bolt setup similar to the LS, despite its inherent inefficiencies. i did this partially to evaluate this design on a gun and because it simplified the magazine design.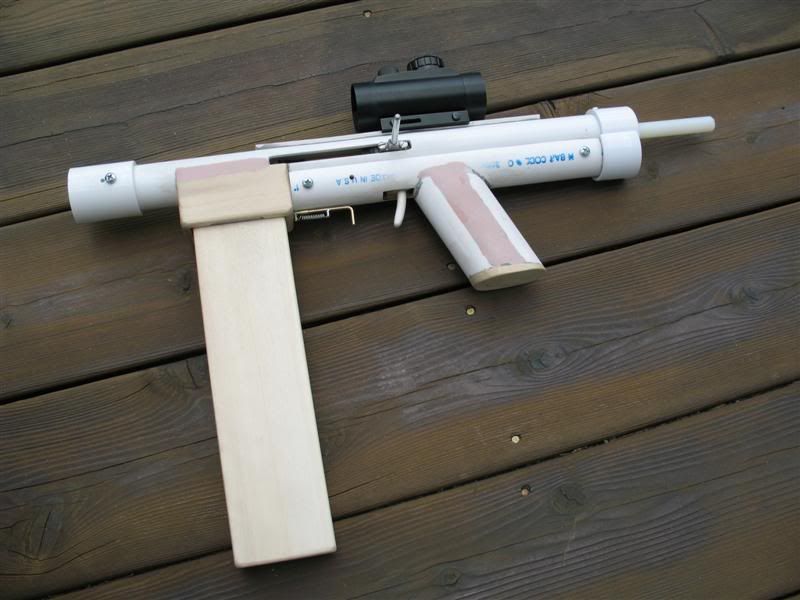 the plunger setup is basically a hybrid of boltsniper's and captainslug's designs. everything is mounted inside 1" PVC with a half section of 1" acting as a cover to the trigger mechanism. for the trigger mechanism, instead of using a spring to hold a pin in place i just used a bent brass rod glued to wall of the gun housing. i'm just using the elastic properties of the material as a 'spring'. this opens up the material to fatigue and failure, especially because its brass, but the bending distance is small enough where this probably wont happen. the trigger itself simply pulls a small steel cable over a "pulley" to retract the pin.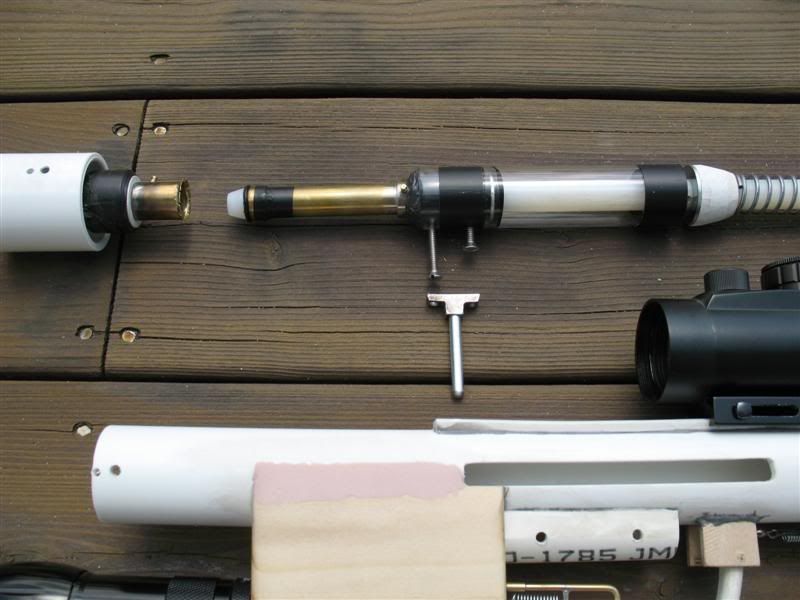 because of the size of this gun i was expecting better ranges, but i had to remember that the effective plunger assembly is only 7/8" ID and 3.5" long. anyway, i'm getting about 65ft with this gun level, and a little over 100ft angled. i tested the rate of fire and found that to be about 66 rpm, which i'm happy with. the magazine in the pictures can hold 20 rds, but its too big for this gun in most instances so i plan to make a smaller one soon that will hold about 10 rds.
the gun is basically done. just a couple minor things (have to mount the flash light for some cool factor points) and paint and it will be done.
here is a basic overview/demo of how this gun cycles a round, although its sort of intuitive since its based of the LS.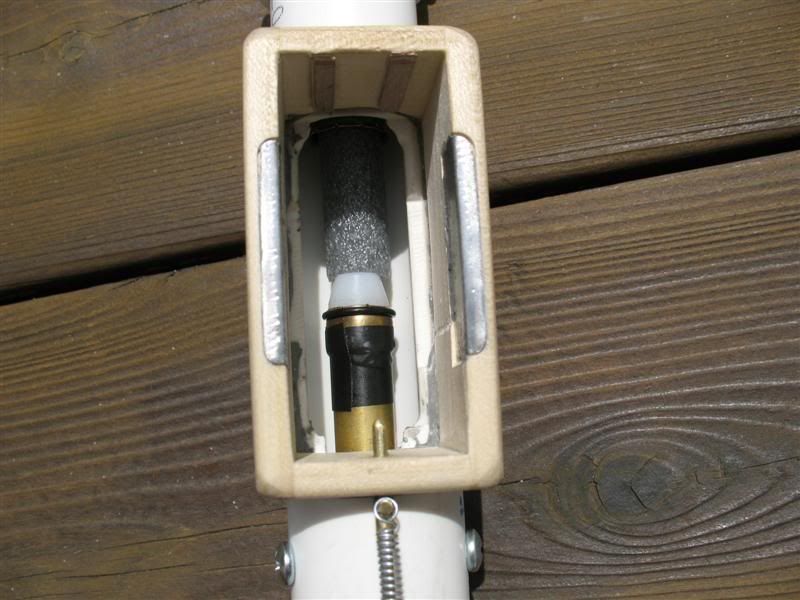 comments are welcome.
Edited by Angry_Monk, 30 May 2009 - 02:36 PM.