Contrary to popular belief, AT1Ks do not suck. And no, that is not a typo, that is an AT1K I am referring to. As in the AirTech 1000.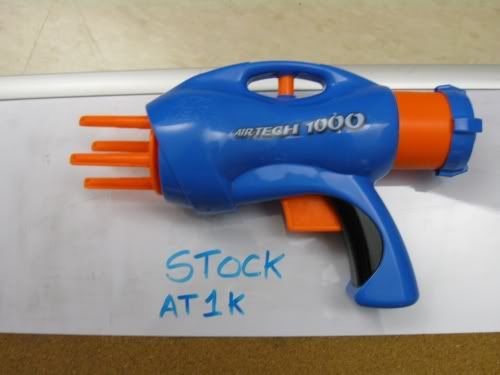 The AT1K has a big ol' spring in it, so it definitely has potential. Plus they're cheap (price-wise). I got mine at Family Dollar for $5, but I've seen them sold at BigLots and CVS too.
When you open it up, you'll see this: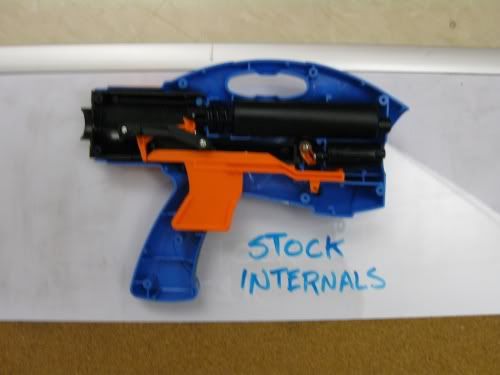 There is a casing around the plunger that is held together with screws. If you unscrew that, you'll find the trigger catch mechanism, complete with its own weird sort of torsion spring wrapped around it. Don't lose it!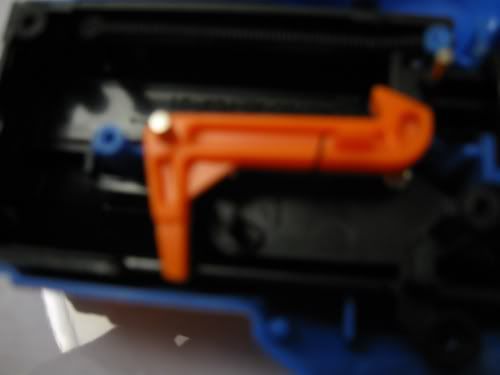 Most of the internals of the AT1K are attached to one side of the shell with screws, so if you take everything out, you'll see this here: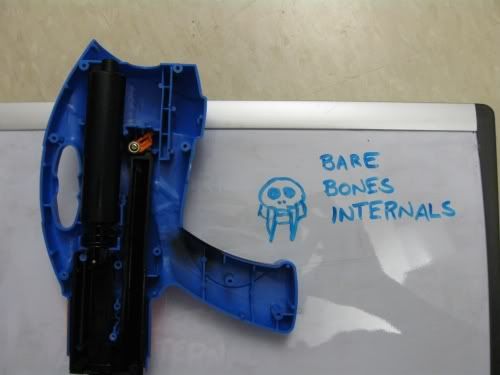 The plunger tube is a bit undersized, but it does have a really nice spring, with thicker wire than I've seen in many other blasters that use similarly sized plunger tubes. At the end of it is a rubber stopper with a hole in it where air flows out of it. Rather than remove that entirely, you will want to widen that hole.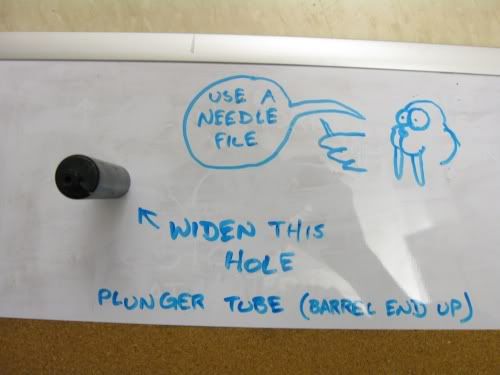 I cushioned the plunger head as well, even though it has a hard rubber head on it already. I just like having the extra padding.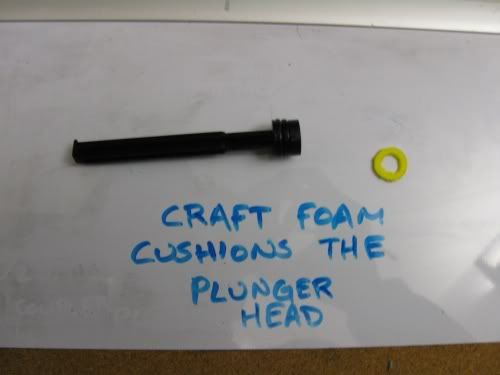 One thing that I don't like about the stock AT1K is how it primes, so to solve that I glued a handle to the back of the priming "sled" for more convenient priming.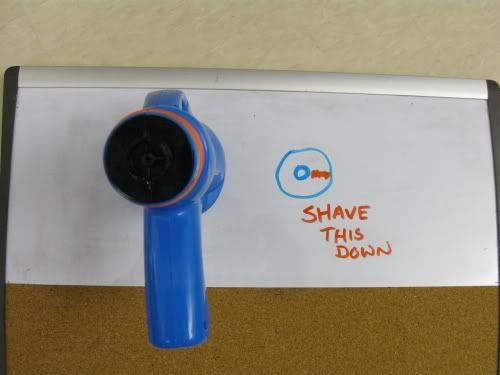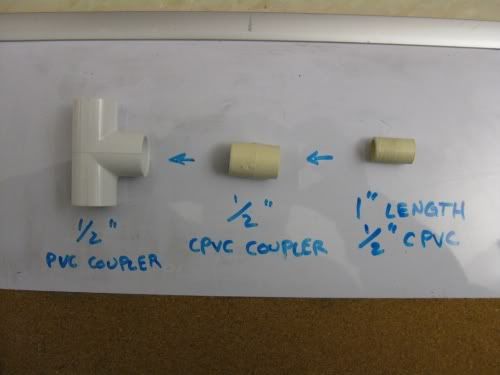 Then I went to work on the turret.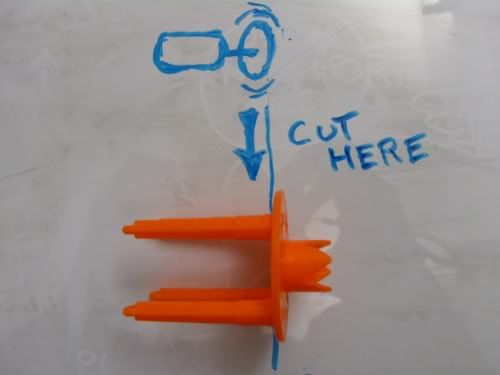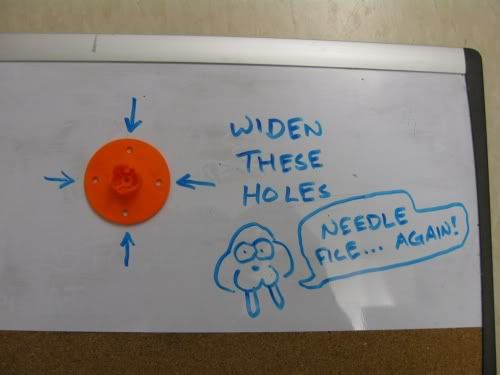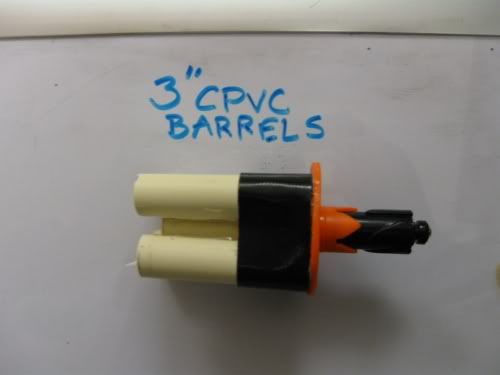 Foam Backer Rod for sound reduction has become pretty customary for all of my spring-powered blasters.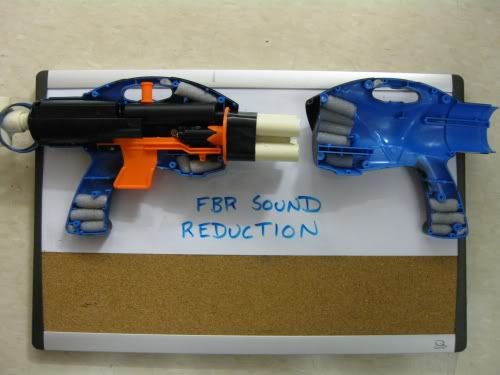 And paint jobs are customary for ALL of my blasters, this one included.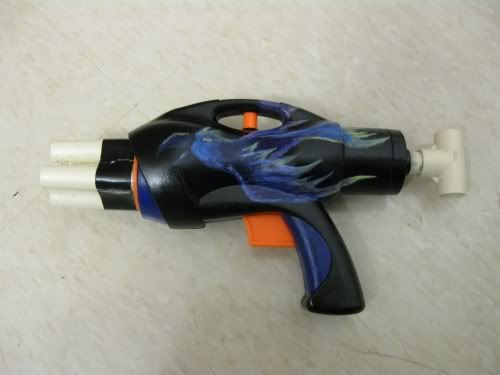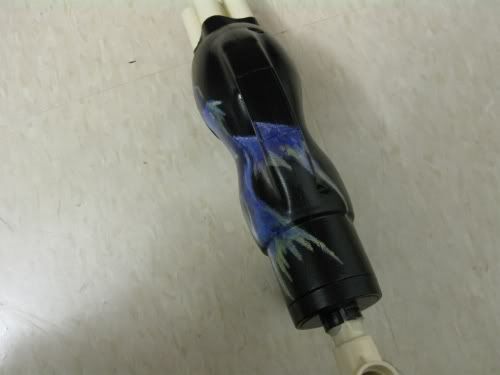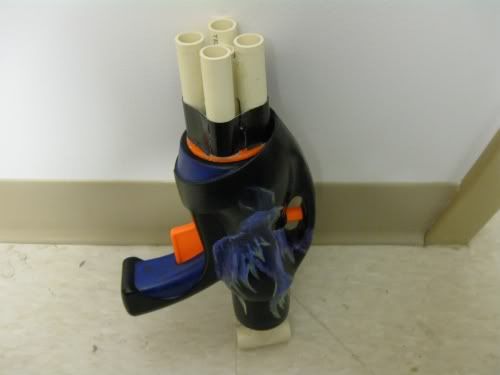 Ranges? Pfft, ranges are overrated. I can honestly say I got an average of around 55-60 feet with my darts, but my height affects ranges, so keep that in mind if you choose to believe me when I say that the AT1K is a viable secondary. It's great for gunslingers too; I prefer it over the mechanically temperamental Maverick.
Questions? Comments? I already know I'm going to get flamed for daring to deface the Maverick.