More Pics: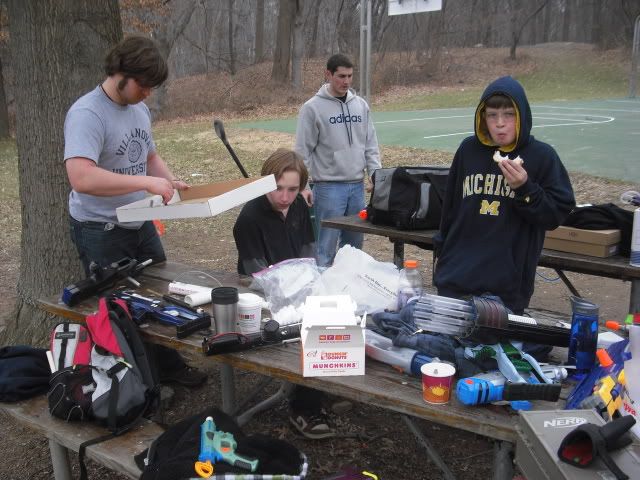 Some staging.
I came late, and was starving.
Nooooo!
Some crap I found in the trash can.
Ice defended it well.
And was prepared to kill anyone who tried to get past him.
Ice and I taking it easy this round.
It took 3 shots before the dart even left the barrel.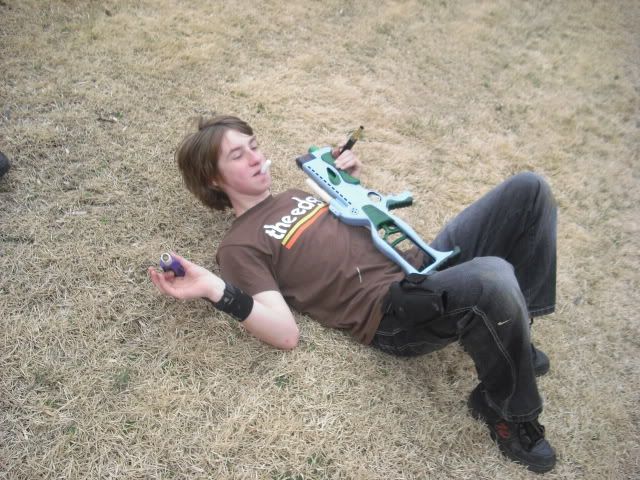 Ice, mating with his crossbow.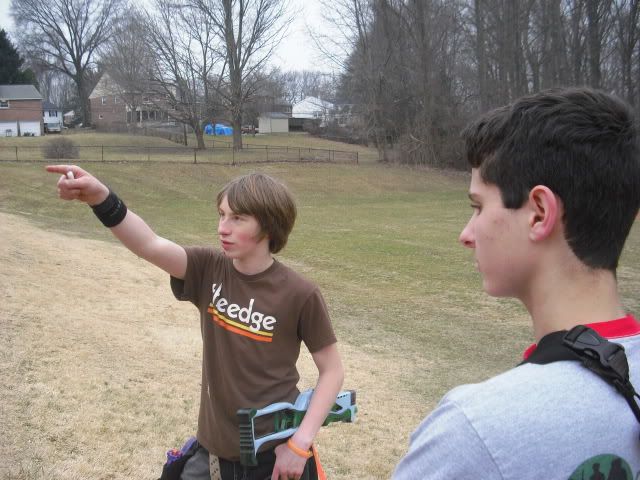 "Where's the Princess?" "Over there!"
Langley, in an awesome "WTF" moment.
I have more too.
Photobucket Album