Okay, so I thought of this idea a long time ago, and i'm not sure if anyone has ever done it before. This was greatly inspired by the Chimera, and the home made Splitfire.
Materials:
- LSFG Trigger/Handle
- AT2K Tank
- SMDTG Pump
- 17/32 Brass
- Sch. 40 PVC
- Tubing
- Hot Glue or Plumbers Goop
- E-Tape
Keep in mind, once I completed this, I realized I forgot to take pictures of the seperate pieces. So here is the completed blaster.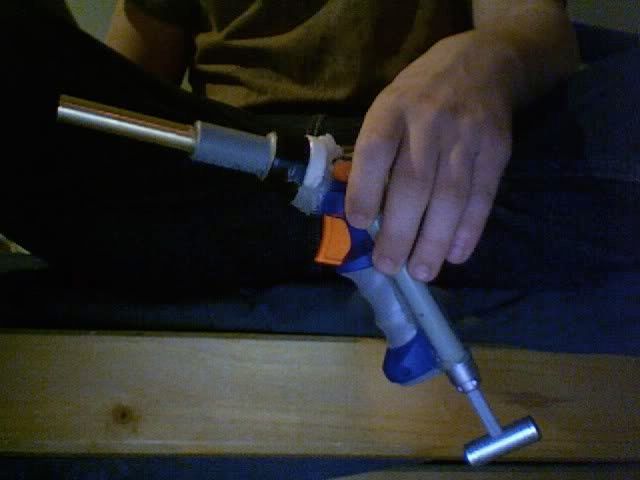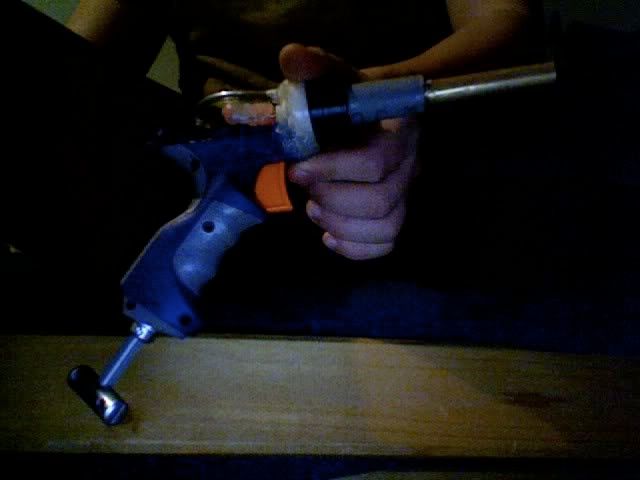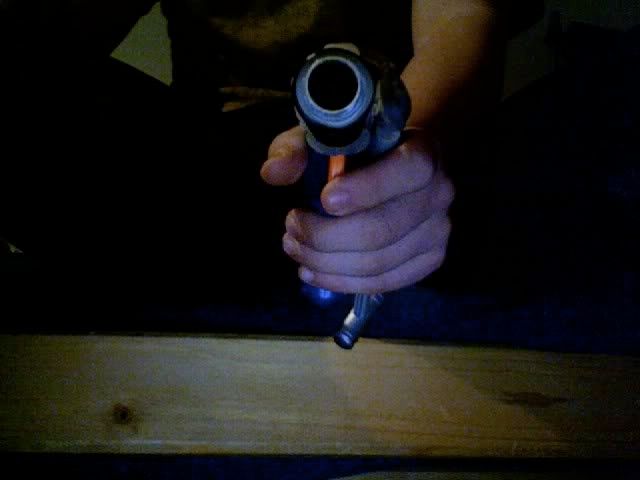 As for ranges, it's late right now, but i'm going with 85FTish.
Questions? Comments?