Okay, so I was digging around in my junk drawer, and I found this piece from a broken Magstrike.
I decided to see if it would fit in a coupler, and the only coupler I had on hand was in my SNAPbow.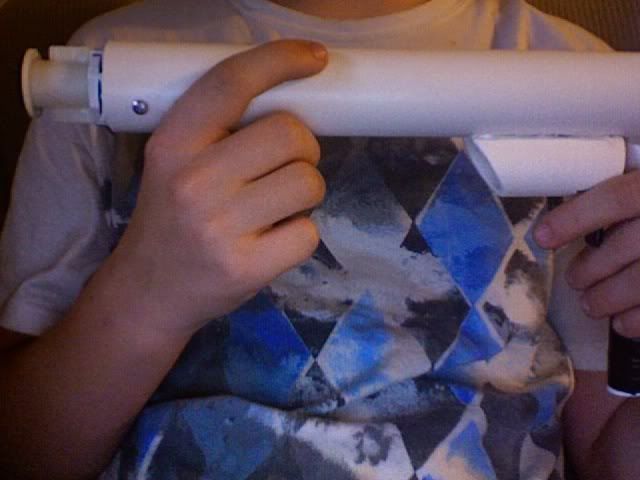 There is a black rubber-like foam piece on the head of the Magstrike piece, you're going to want to get a razor, and pry-cut it off. The following picture is what it should look like after the step stated above.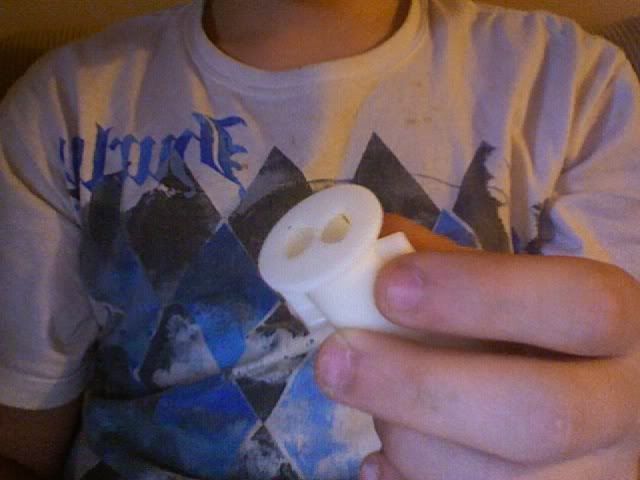 You're then going to want to cut your size brass. This is the second time i've done it, the first was a failure, but I did find out that when use McMaster foam, with a SNAPbow, you should be using 9/16th brass. I wouldn't try using PETG, because the brass is the only thing thin enough to get air from each output in each specific barrel. After cutting the brass, glue it on, and this is what it should look like.
Here it is again, on the SNAPbow.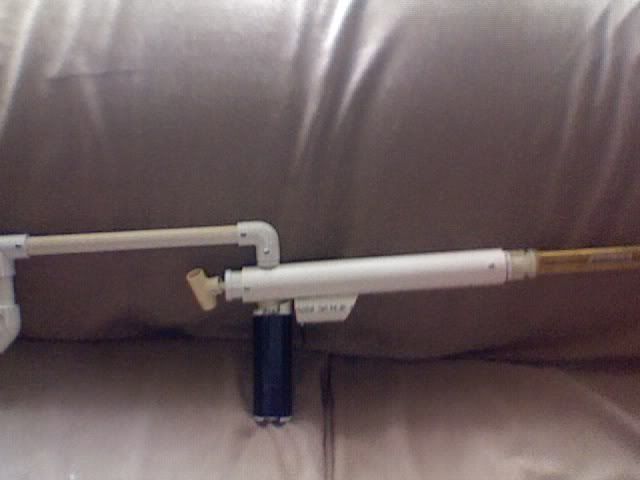 In my opinion this is totally worth doing. The SNAPbow with a 10 inch CPVC barrel nested in PVC, hits 120-130FT. With this double brass barrel, the first shot was with both barrels a little above 70FT. Ramrodded, I hit around 80.
Questions? Comments?
Edited by NerfOnFier, 22 February 2009 - 02:37 PM.