I've done a lot of mods and write-ups on secondaries (Warthog, TTG, NF), and indoor primaries (Star Wars RTB, Firefly), but no primaries. I wanted to remedy that, and to get the whole "dizzyduck only does re-writes of old mods" monkey off my back.
I think the Scorpion Bow is one of the most underrated blasters out there. Many people disregard it as a knockoff clone of the Big Bad Bow, but that is not the case. Although the Scorpion Bow has a nearly identical plunger chamber and stock spring to the BBB, the Scorpion Bow has a different priming mechanism which I prefer to the Big Bad Bow.
Before any of you ask, you can buy these at Toys R' Us for $20 US.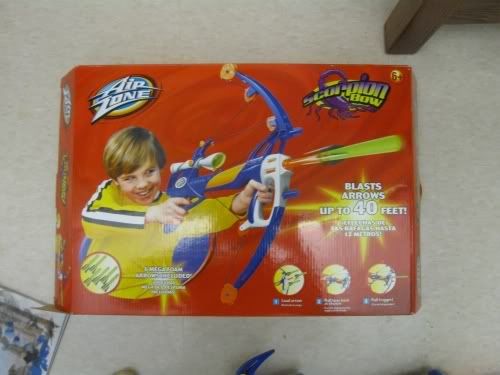 Stock, right out of the box: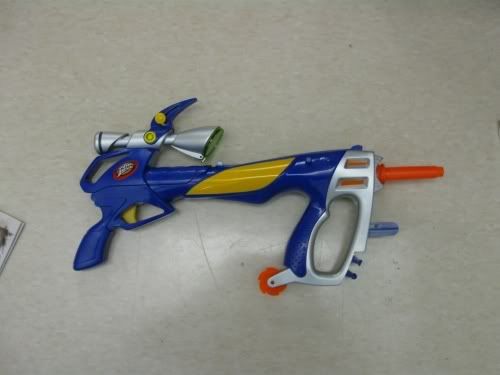 I'll begin with Part One of my mod writeup now; replacing the barrel and reinforcing the plunger head. I've included pics and instructions for those of you who want to follow along.
Part 1: What You Will Need
------------
- Scorpion Bow
- 1/2" CPVC coupler
- 8-10" length of 1/2" CPVC (depending on barrel length)
- Hot glue gun (low or high temp)
- Hacksaw or Dremel rotary tool
- Epoxy or super glue
I started by opening up the main shell of the blaster. Note that the priming handle and plunger sled move independently from the rest of the shell, and have their own set of screws.
The trigger mech is pretty straightforward.
The larger orange piece stabilizes the plunger sled, while the smaller one is the catch. The trigger spring works double duty as the catch spring; as the trigger returns to position, it pushes the catch back into place. If you are planning to do a spring addition or replacement, I would recommend replacing that spring with a stronger one.
The sled comes out on its own.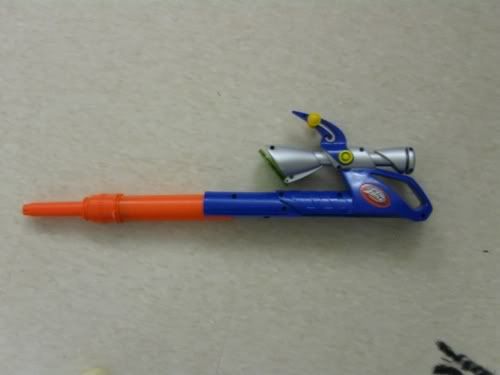 I opened the sled, but it was tricky to find the hidden screw underneath the "Air Zone" sticker.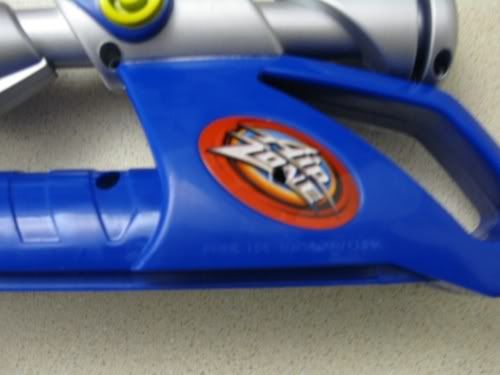 Air restrictor: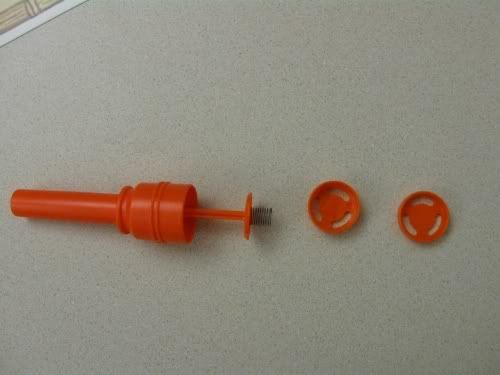 Once I had the plunger assembly out, I reinforced the plunger head with a steel washer. The pics explain it all. I first got the idea from coop and his plunger head reinforcement mod. Just so happens that it works on the Scorpion Bow too.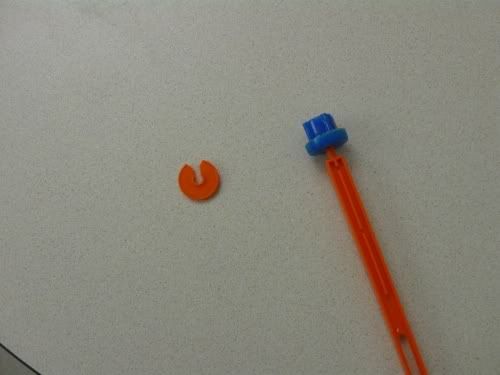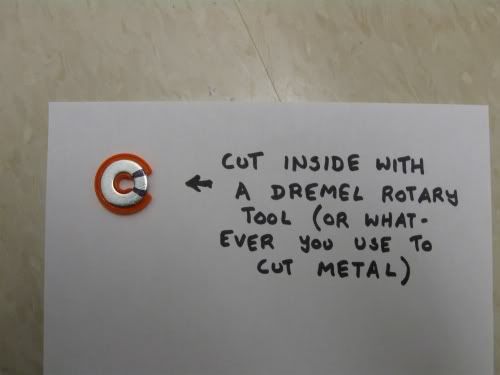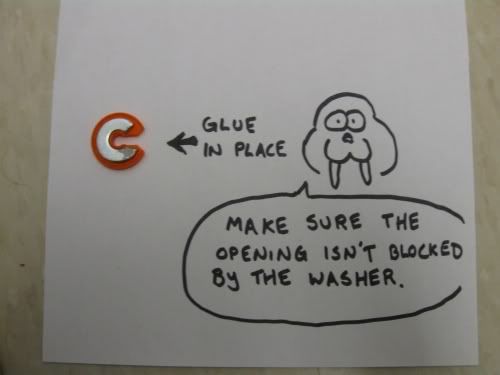 After I finished the plunger head reinforcement, I moved on to the barrel replacement.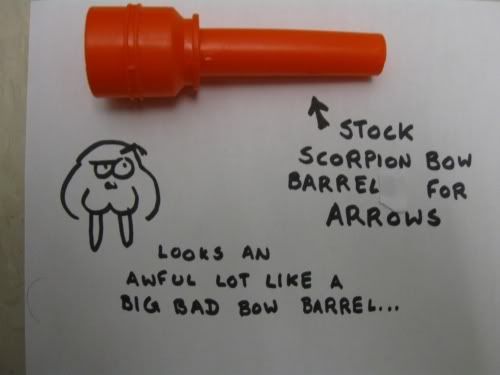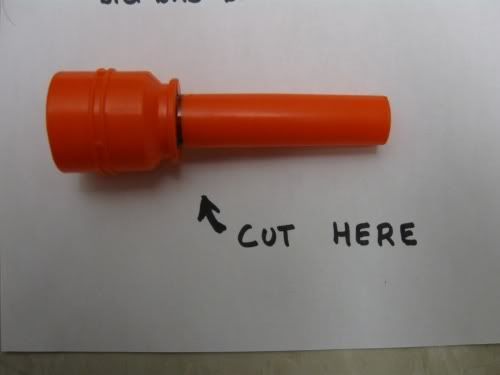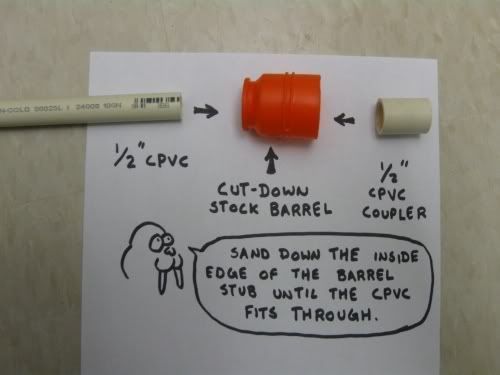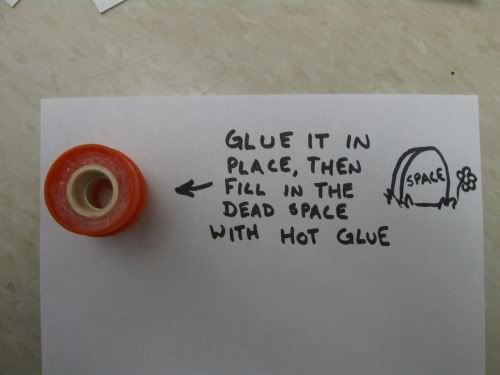 That's the end of Part 1. You can now put the sled back together, put in the firing mech and reassemble the blaster. With a 7" barrel I was consistently getting ranges of 85' or more with 1-3/4" copper BB stefans. Please keep in mind, though, that I am rather tall (6'4") and so my height may affect ranges.
Part 2 will be coming shortly.
(Quick edit for pics)
Edited by dizzyduck, 16 March 2009 - 11:06 PM.