Yes, another DP, but, again, it is for good reason. Anywho...
I was having some problems with my foregrip. For one, it was a little uncomfy. I made it a little too short, and that made my hand squished on the top. Also, because of my aluminum priming bar, the plastic below it cracked and then broke. Because it broke, I decided to do some major over-hauling of that area, and this is what I came up with: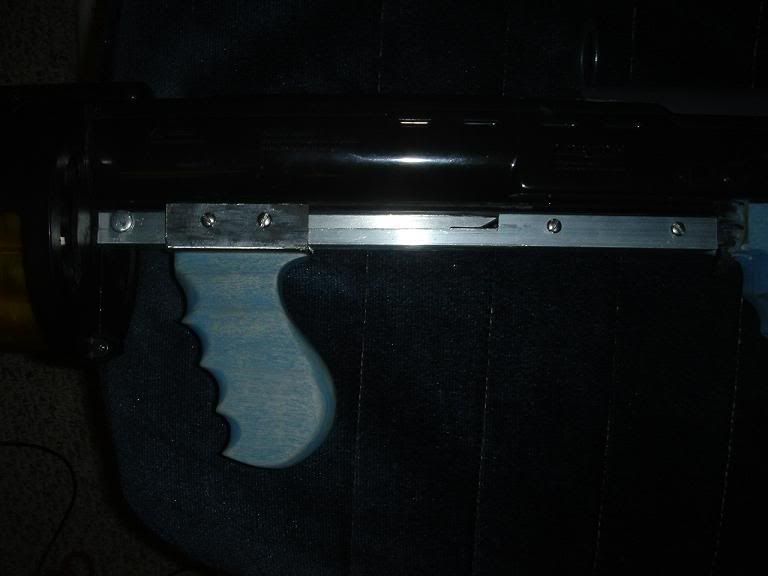 I used the aluminum that I had originally used on the foregrip to reinforce the part of the plastic that kept flexing and eventually broke. That aluminum has a perfect fit around that part of the shell, so I cut it to length, cut out a slot for the bolts that hold on the grip, and then put some bolts on to hold the whole thing on.
The front of that piece is held on by a threaded post and screw. The back bolts can't go all the way through the shell, so there are four very short bolts (two on each side) that hold the back up.
The new grip is similar to the old one, but I had to use bigger steel that would fit over the aluminum, and I made the actual grip longer and more comfortably shaped.
Here's a pic of the whole thing. At this point, it should be done except for paint. Anyone coming to Massacre will meet this thing in battle.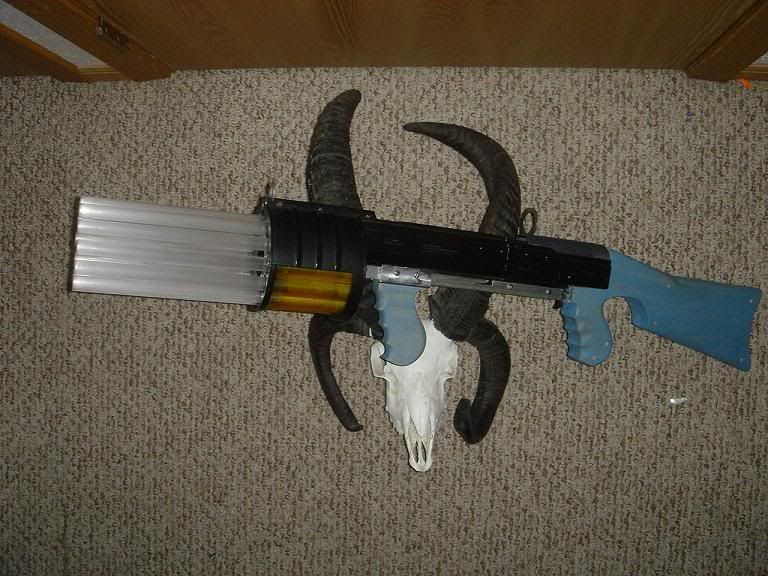 Questions or comments?