The Nerf Rocket Air Launcher: have you heard of it? Probably not. This gun is one of the rarest, most obscure and overlooked nerf guns ever created. Stock , the gun launches foam rockets over 60 feet. I wanted more. This revolutionary modification gets over 120' flat, with the simplest trigger system I've ever seen. The writeup follow's rawray7's foundational crossbow writeup in that it is in stages.
Materials Needed:
Nerf Rocket Air Launcher
Hacksaw
Electrical Tape
1 foot (1') of PETG tubing
Bundles of love
Stage One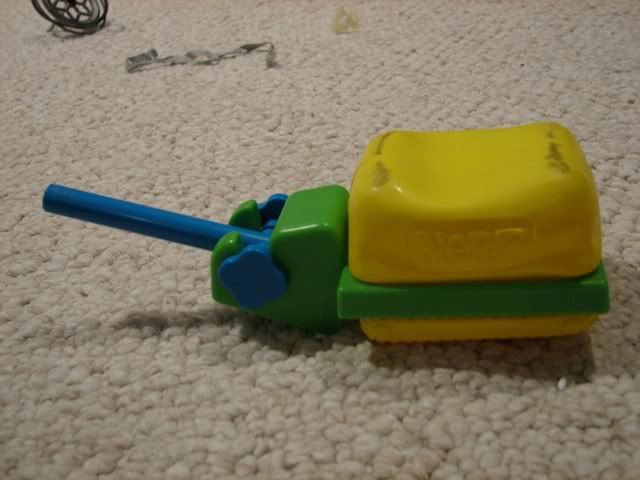 The gun is totally stock. It can only fire the stock rockets and stock nerf mega darts. The gun was originally meant to be fired by placing it on the ground and stomping on it. However, after several weeks of testing, I have discovered that one can also fire it by holding it in midair and squeezing it in their hand, with only a small range sacrifice. This "squeezy" firing mechanism fires a burst of air out relatively quickly, so I decided to treat the gun as an air gun.
Stage Two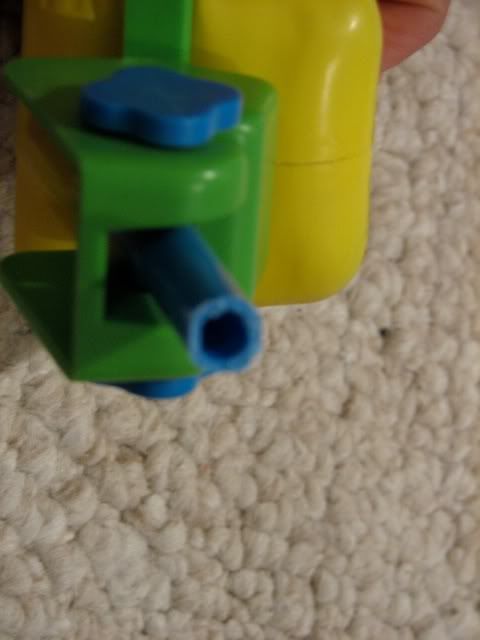 Air restrictor removal. As shown in this "Fig. A", the stock barrel of the blaster has a lip over it which restricts full airflow from being achieved.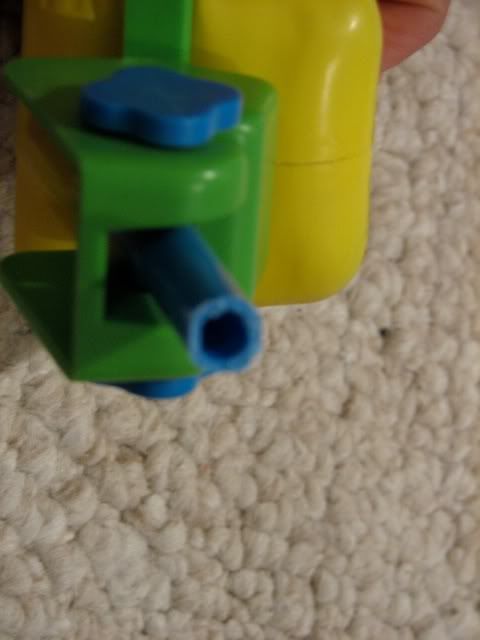 Fig. A
Cutting off the barrel widens the hole and still allows the nerfer to fire the stock missiles from the blaster.
Stage Three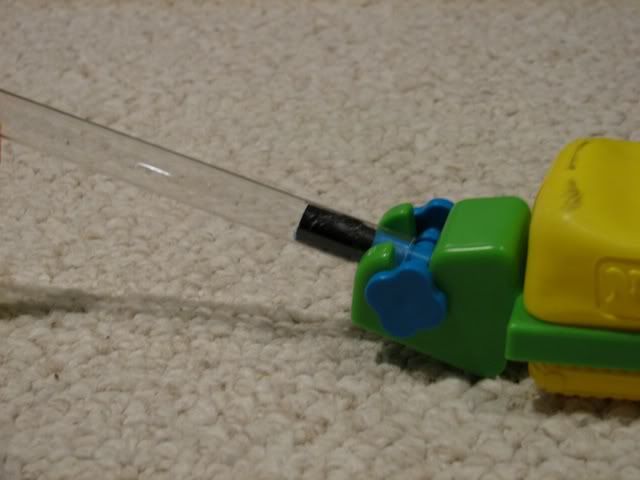 Addition of a barrel. Wrap the stock barrel peg in e-tape, then jam a 12" piece of PETG onto the stub.
Now, one can hold the gun upside-down to fire and steady the barrel with their free hand.
All ranges are flat*.
Ranges:
110'
130'
115'
120'
105
140'
100' (Bad Stefan)
Average: 117'
Ranges: (banded)
110'
130'
115'
120'
105'
140'
100'
Average: 117'
Finally, the video:
Low Quality
High Quality
Edited by Ubermensch, 10 December 2008 - 09:51 PM.