I looked on the mod directory and I didn't see any thing so here it is.
I don't have any pics right now but here is the discription (Sorry about the spelling).
I modded my NF with 1/2 inch copper piping.
The copper sticks out from the end of the shell about 3 and 1/8 inches.
So far I have not seen a much difference in ranges except it might get about 3-4 feet more direct fire.
It is a little louder when dry fired but otherwise it has no noise difference.
It seems to firer any dart it could before but works better with the stock refill darts with the blue tips.
I'll try to get pics and ranges after school tomorrow.
Nerfkid 3
Here are the ranges(the best i could do in the house(because it was snowing))
stock NF refill darts 13-14 1/2 Feet
The firefly darts with the glowing paper (better seal) 13 1/2 - 16 feet.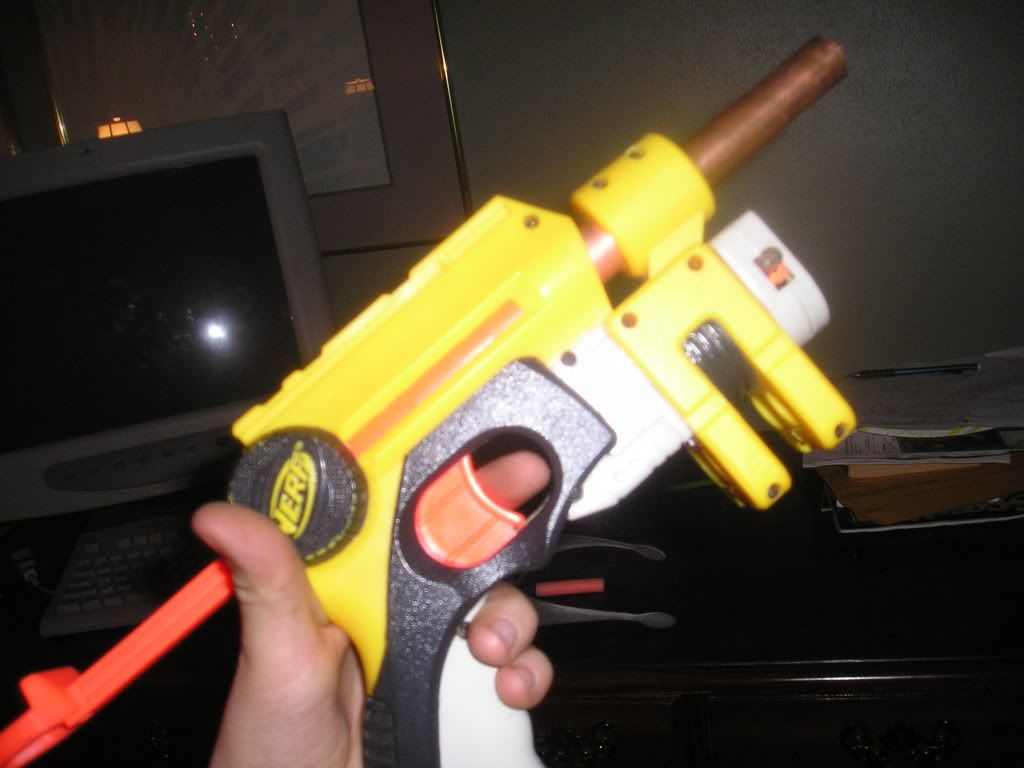 Edited by nerfkid3, 01 December 2008 - 09:14 PM.