Well I got quite a few pm's about this gun. So I thought I should post the internal pics I took of it.
The gun about to be put back together with everything in place
The back air restrictor showing how I kept the seal.
The front AR all I did there was slowly shave it out with an exacto knife so it would fit the 17/32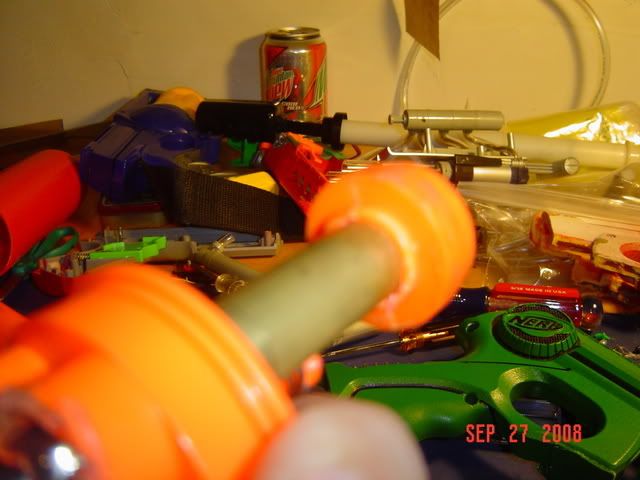 The actual turret here you can kind of see the 1/2in(I think though im not sure as I cut the part with the label off for this project) petg I got from my local pet store. I put small stubs into the bottom of the turret with e-tape on them holding the main barrels.
Then here was the final product but I shortened the brass.