The last thing I wanted to do was have to chase all the shells that I am going to be feeding through the gun as soon as I get my Drum-Mag working. So here is the deflection system and shell catcher prototype that I have construct for my RFR. I got tired of chasing the shells all over the place in with just the little clip.
I didn't even want to think about chasing over a dozen shells every time I used the gun. The reason its still a prototype is that I haven't constructed my permanent deflector yet, its still cardboard, it will eventually be made of sheet plastic. But until I get the actual drum mag side working it is sufficient. A total write up will be done when I get every thing finalized in the design. Any way with out further ado, the picture.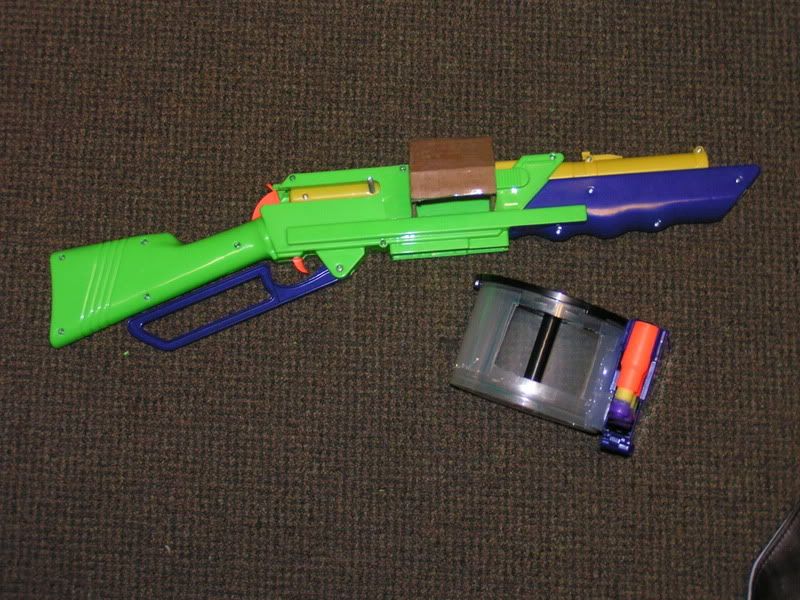 And the video of how it works. Just so you know the reason I had problems with the last three shells in the video was because my clip was jamming. Something I plan on fixing before I finalize the design.
Video
Questions and comments welcome.