It's a bit BETA at the moment, but I will provide pictures and a short description.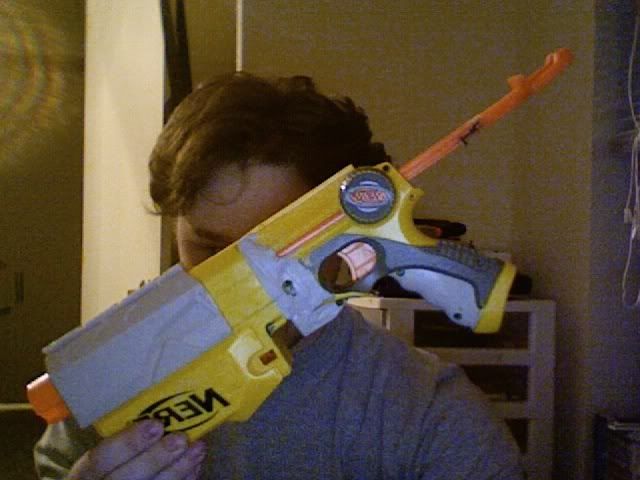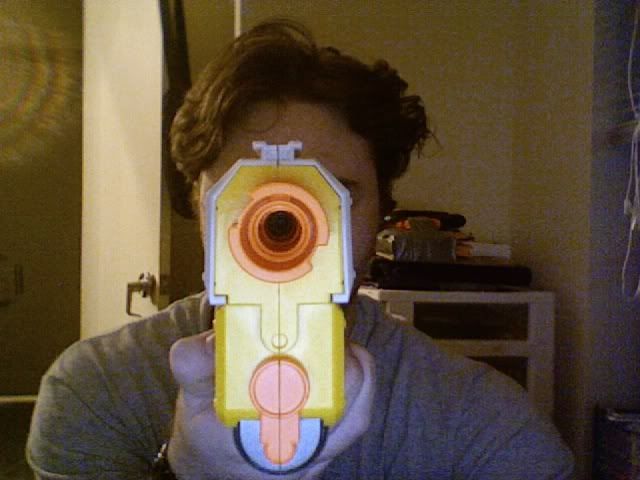 The back half (obviously) is a nitefinder, the front is a Recon. The internals have taken me a week to re-work, and they're still about 1/4 inch off, but I'll fix that tomorrow. The spring in it is about half of an AR-15 spring, and it works quite well. I still need to fix the internals, and then finish the bondo-ing to make it look nice, sand and paint.
Let me know what you guys think, and if you want a write up.