Double Rainbows are the best and Koree's the coolest for pushing the design through his birth canal.
I made a Double Rainbow today.
There is a dinosaur on my Double Rainbow.
She has pretty blue eyes. Like Ellen DeGeneres.
These are her buttocks. They are nice buttocks.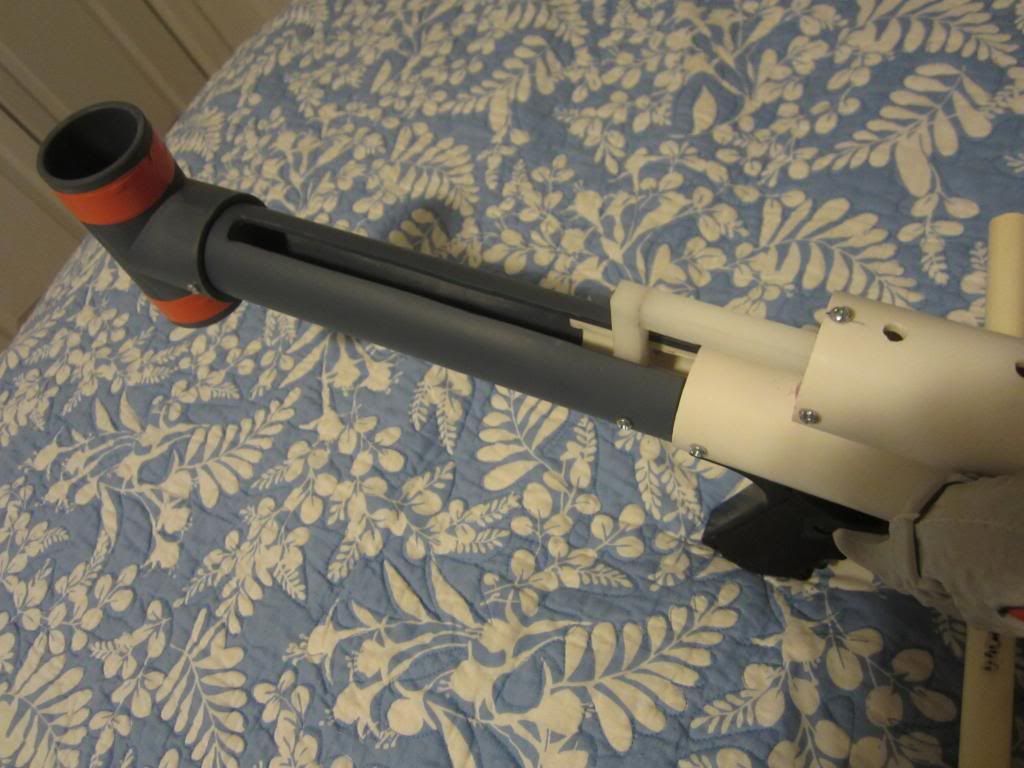 Shown here with a swagful dart pouch I made for the war this Saturday. The dart pouch also promotes world peace.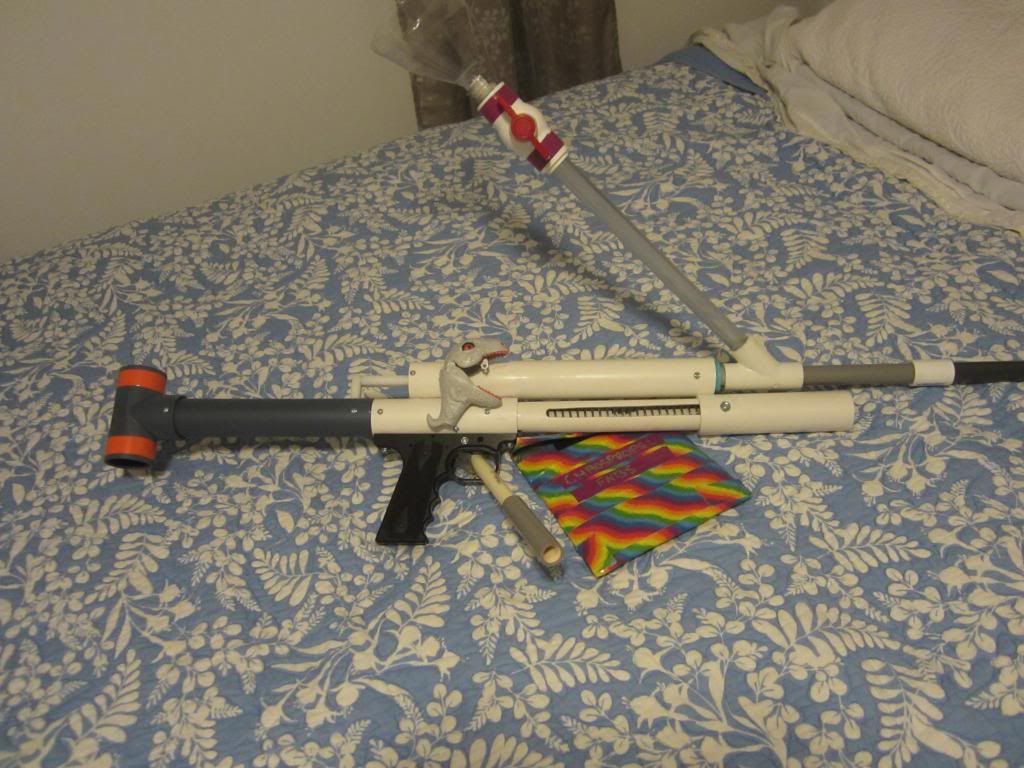 Shown here with a swagful pump grip I made for it (HDPE) that I won't be using because it promotes white supremacy.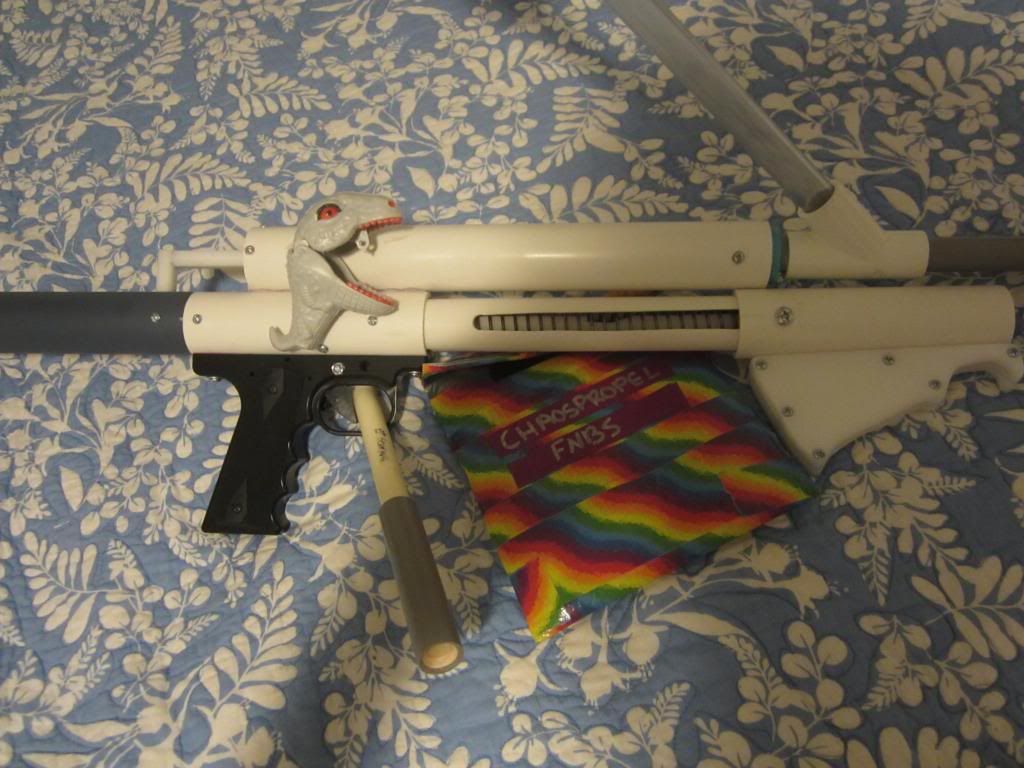 Closeup on the pump grip for the white supremacists viewing this post.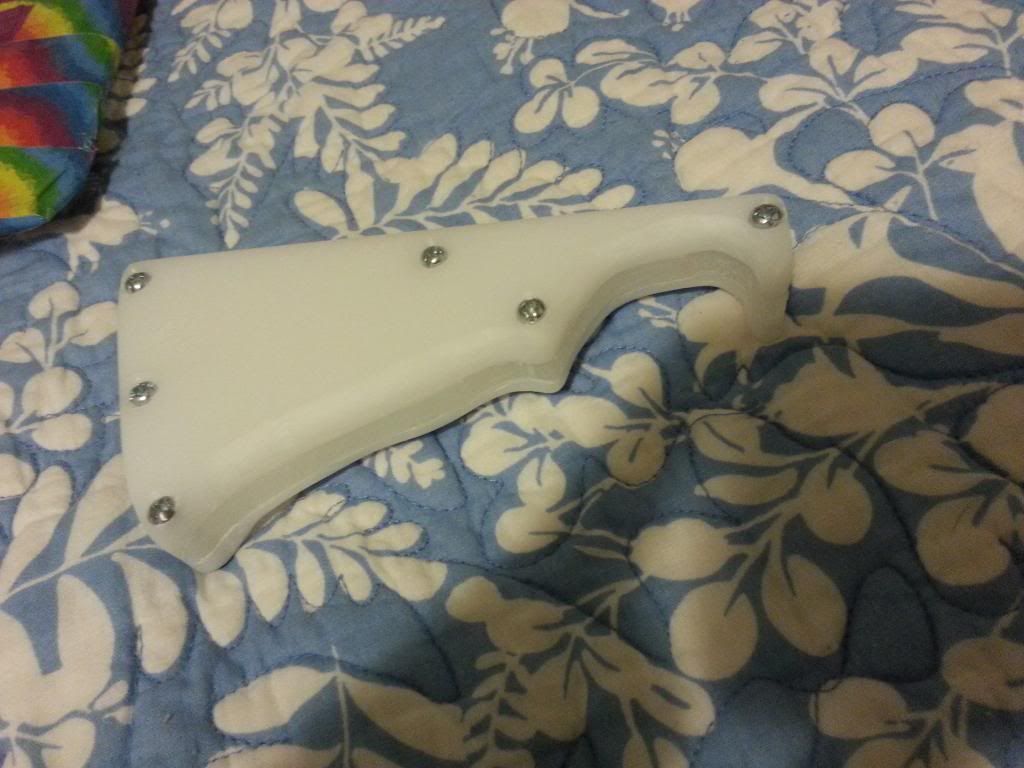 Here's what I'll be seeing all day Satruday. Just add a few ugly men in front. Use your damn imagination.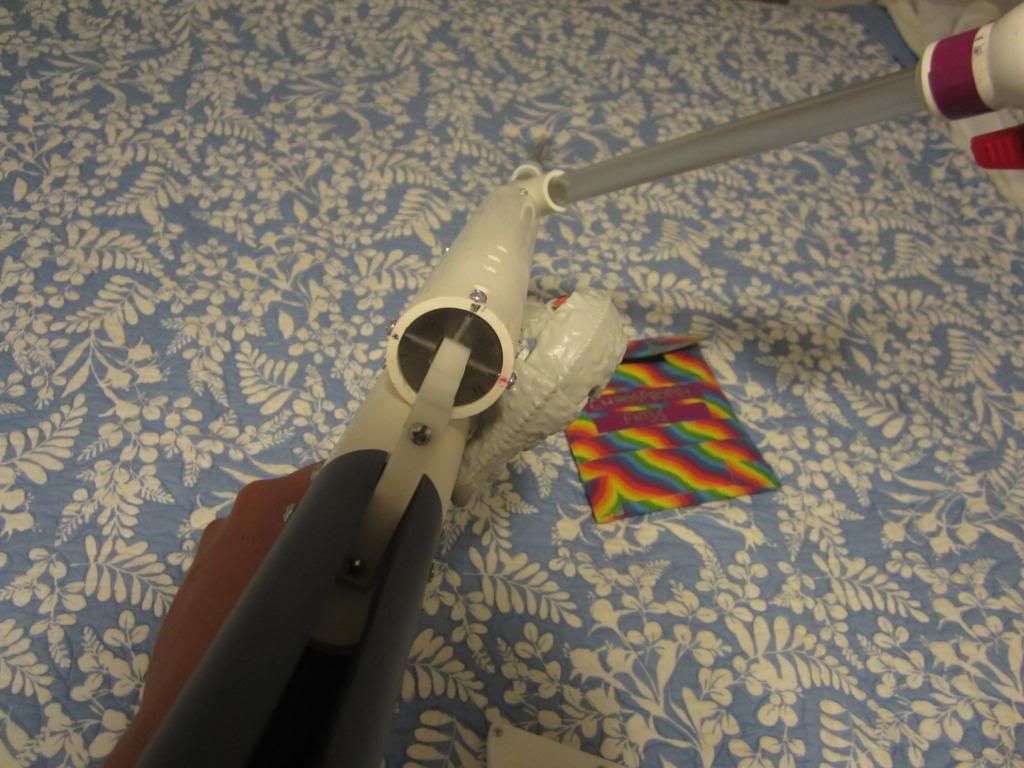 Here's your porn.