1) I'll be nice since you're new: if a question is about putting something back together, PICS ARE A MUST. So we can see what parts you have where, etc.

2) Internally, the Alpha trooper is (almost) identical to the Raider,and regardless of shape differences in a few parts, they're all in the same spots functioning the same.

Ok, here are some photos of what I've got together myself from pictures and what not, but when I screw it back together and put a clip in it cocks but doesn't fire.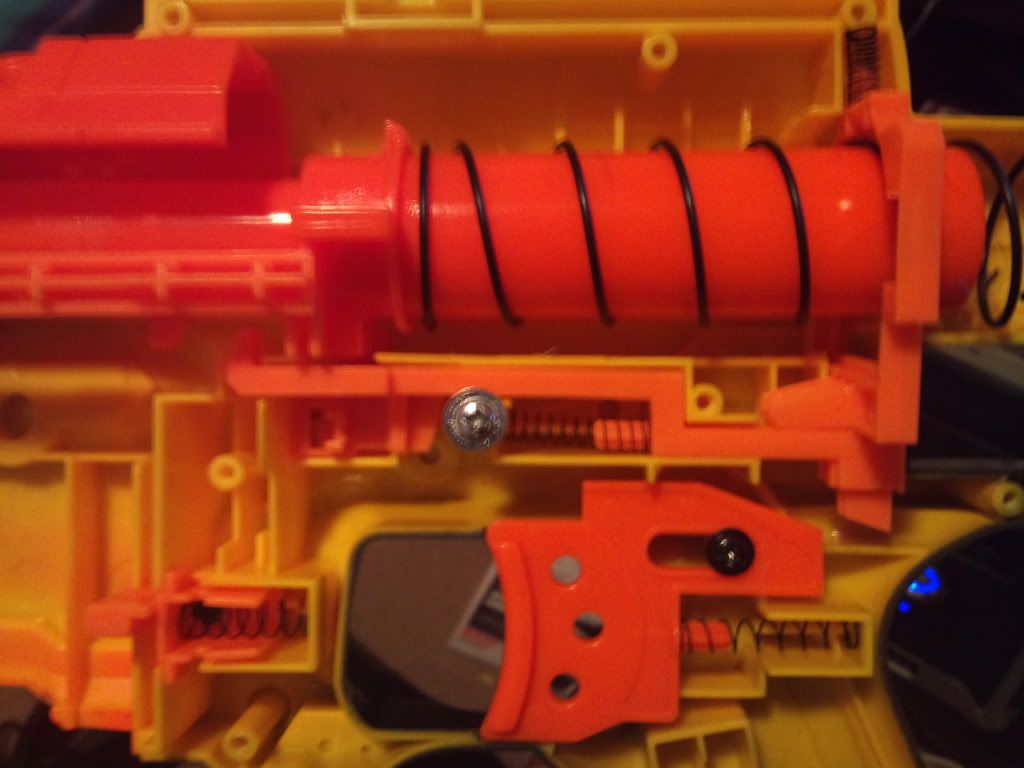 I'll have a look for some raider guides while I wait for help