As the title and description says this mod guide will be removing the air restricter and barrel post and will also increase the compression on the spring to achieve full compression.
Tools
Small Screwdriver
Drill and Drill Bits
OR
Hammer and Large Screwdriver
Hot Glue Gun and Hot Glue
OR
Epoxy Putty
Dremel
OR
Small Wire Cutters
Estimated Mod Time- 30-45 minutes
Disassembly
Begin with your blaster and remove the 12 body screws
Next Remove the 3 screws on the white plate over the trigger
Barrel Post Removal
Wiggle the turret out of the the shell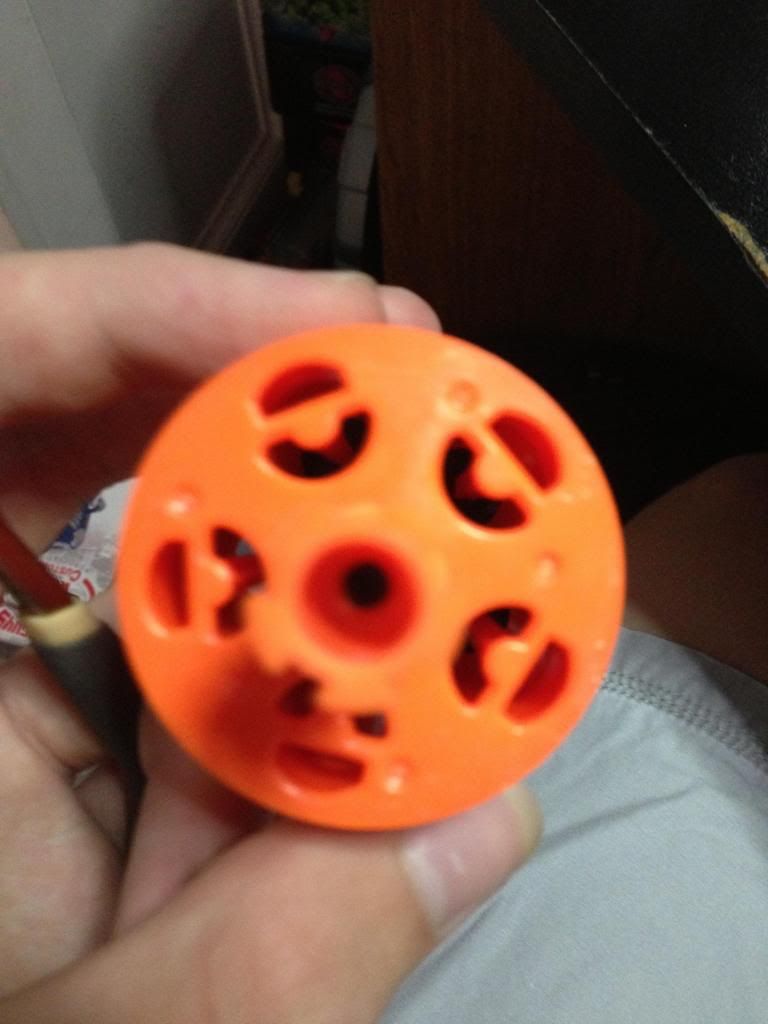 Next take your Dremel or Wire Cutters and cut out the barrel posts from the back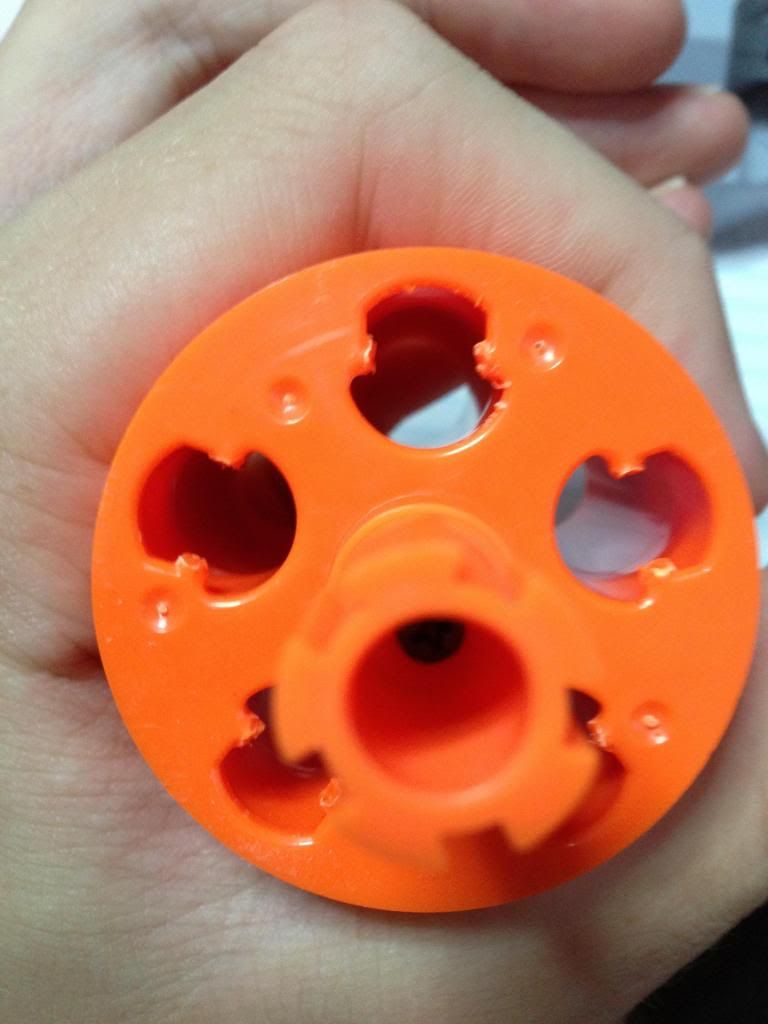 Air Restrictor Removal
Next remove the rest of the internals from the shell and take of the trigger, trigger spring, trigger pin, main spring, plunger assembly, and plunger assembly pin. After that you should have the rotation bar, the rear turret support, plunger tube, and the internal's frame.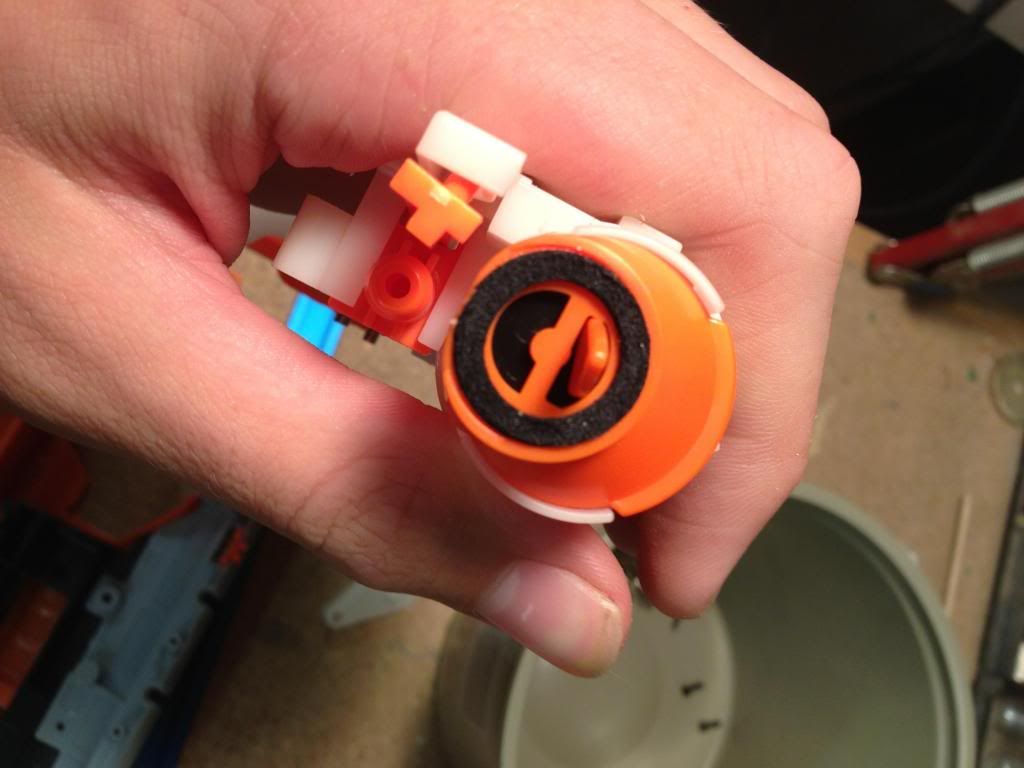 Take your drill or Dremel and remove the air restriction so you have a clean plunger tube
Increase Spring Tension
Before I begin this section I would like to give credit to Green Wing from Nerf Revolution did this on his
beserker overhaul
For this next portion you will need your plunger assembly, main spring, and your hot glue gun or epoxy putty. The spring should be about an 1/8 in away from the spring rest.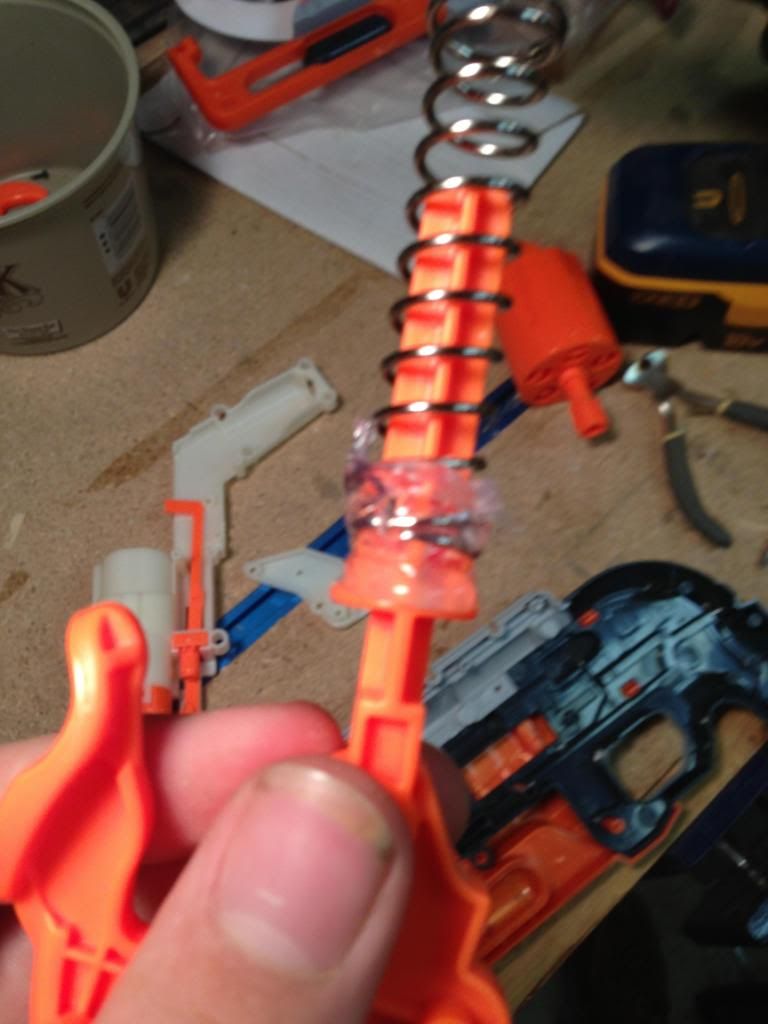 Regrease the plunger head and reassemble the blaster using the pictures from the beginning of the mod guide.
///////////////////////////////////////////////////////////////////////////
Final Thoughts
I am impressed at how much more visible power I can see from the stock condition of this blaster. I don't believe that the O-Ring needed any increase in seal but it could be done. There is one down side to the increase in spring power it is harder to pull down on the hammer but not too much to manage.
More Possible Mods
*Brass Barrel
*Increase Plunger to Turret Seal
*Tape under O-Ring
Ranges
10 Shots were taken with ZombieStrike darts at shoulder height and flat. I am 6'3" to give you an idea of what shoulder height is.
Low-40 ft
Mid-55 ft
High-70 ft
Comment and Questions are welcome