After seeing boom13's clipped nf, I decided I wanted to try my own. The only thing that annoyed me about his design was not the fact that it didn't work, but that you had to prime the barrel after every shot. After a little bit of thinking about the subject, I started work on it, and a little while later this came out of it.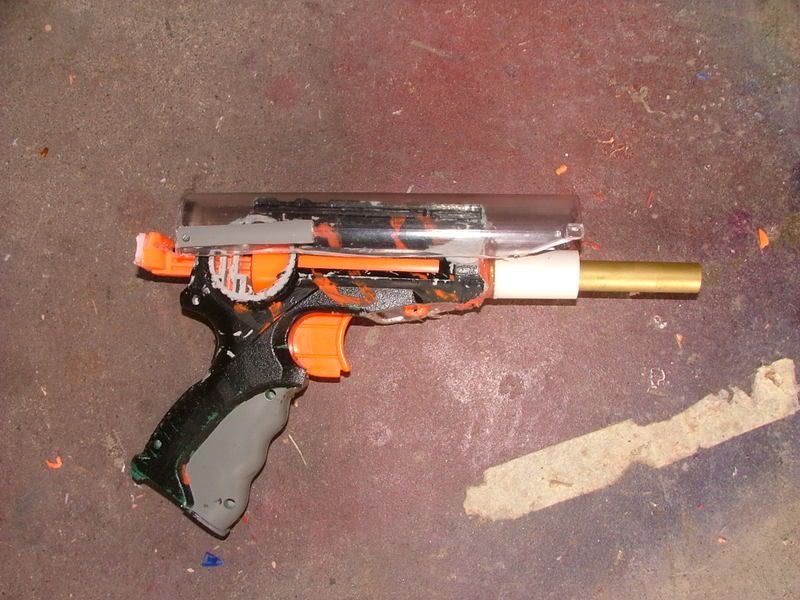 I know it's not pretty, not one bit, but that doesn't get me down at all. I'm happy it works.
Here is where the slide makes contact with the plunger handle.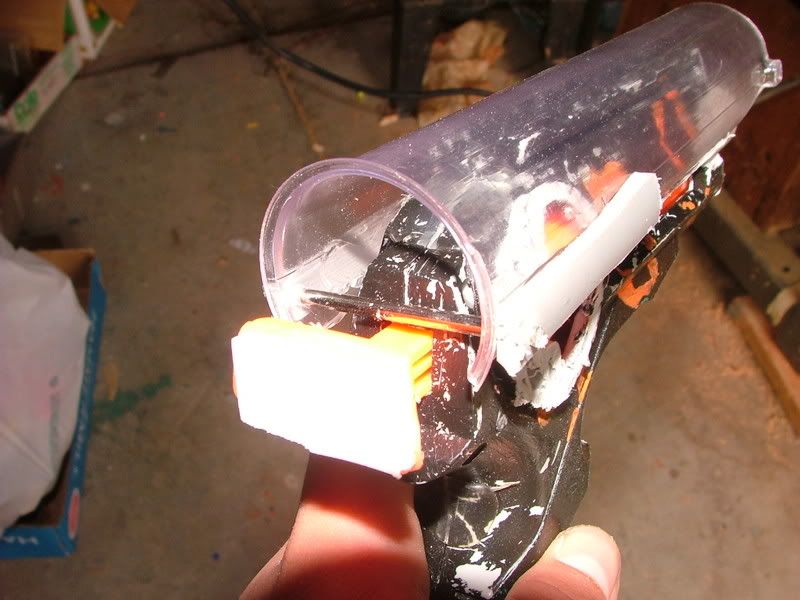 And here is a video of it working.
Hope to see this with an automated magazine very soon.